Love Is in the Cloud: 5 Ways Companies Are Smitten with Virtual IT Labs
To get articles like this free in your inbox, subscribe to our newsletter.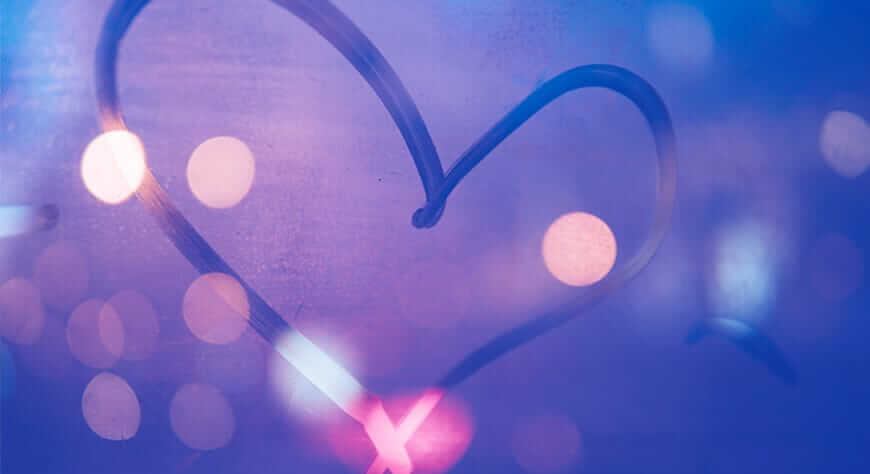 Happy employees. Teams that stay together. Engaged customers. There must be something in the air, or more appropriately, cloud. Could it be companies are falling in love with virtual IT labs?
It's not surprising given the fact virtual IT training creates so many memorable experiences. To us, love means never having to say, "We can't give you a demo, but we do have these screenshots." Where's the romance in that? We feel there's something magic in the touch of a hand and letting users try a demo for themselves.  
Need further convincing? Here are five reasons why forward-thinking companies are smitten with virtual IT labs for software training.
One of the most important things you can do to help a learning environment flourish is to engage participants. When they're excited and interested in learning as much as they can, they're much more likely to remember their training and integrate it into work.
According to a survey we did with TrainingIndustry.com on IT learners, 74 percent prefer a virtual training environment compared to old-fashioned teaching methods. Further, 71 percent say it feels more natural to train that way. ForgeRock University, for example, reported an increase in student hours of 20 times once they implemented virtual training labs.
Engagement leads to more utilization of the software they are learning as well. The result is unlocking more features, which can boost retention and upgrade potential, while improving loyalty to the product. And capturing hearts is key to making sales dreams come true, too.
Available wherever, whenever
One frequent complaint about software training is learners may be spread out geographically, restricting what can be done and when. Virtual training labs, however, can be accessed anytime and anywhere. All a user needs is internet access, a browser and desire.
One government R&D analyst was infatuated with this convenience, saying, "I train at the time that is best for me. It reduces costs. There are no travel expenses for students or teachers."
Another way virtual labs delivers availability is through self-paced training. This model is rapidly gaining popularity and for good reason. When students aren't rushed or pressured to keep up with others, they're more at ease, which leads to better retention and engagement. Among the IT learners we surveyed, 78 percent of them said self-paced training is effective.
The flexible learning model means companies can offer a larger variety of training classes, too, and that means more chances for employees to find the right match. It's simple to add certification courses, and because instructors can choose out-of-the-box templates or import their own environment, learners get an experience optimized for them.
Perhaps the most compelling reason to adopt virtual training labs is simply that it's proven to be remarkably effective at drawing the learner in. Learning by doing is far more productive than simply having something explained. Even watching a demonstration only results in a 30 percent retention rate, compared to 75 percent retention from hands-on experience.
Virtual IT labs not only command attention, they generate affection.
Among our IT learners surveyed, 67 percent reported that virtual training improved their productivity. Two-thirds of them also reported that they found their company's training to be effective, compared to just 46 percent of those who haven't used virtual training.
Simply put, users get busy with virtual training.
Keeping separate systems synced with the right data is always a challenge. This holds true when learning management systems (LMS) are siloed from virtualized training solutions. Discrete workflows and data can create inaccuracies that slow the training process.
With the right virtual training solution, companies should be able to integrate with the existing LMS for synching across platforms. As a result, businesses can focus on the trainings they create, rather than expending resources managing two different systems and resolving discrepancies. Students receive a single set of communications rather than notifications from multiple systems.
Communications are clear – there are no mixed messages.
Our partner, Administrate, delivers its LMS software to global enterprises and Fortune 500 companies. By integrating virtual labs with its existing platform, they've improved accuracy and time savings for its customers. All learning details can be seamlessly synced across platforms and delivers a centralized view of all learning activities.
According to Administrate's CEO: "This integration has a huge halo effect of positive benefits for our customers. Joint customers are able to focus more time and energy on improving their content rather than on dealing with how to deliver it."
Listen to this webinar we recently conducted and you'll learn more about the benefits of marrying a LMS and virtual training. It features Learndot, another partner and leading LMS for virtual training, and our client Atlassian, a software company with annual revenues of over $600 million.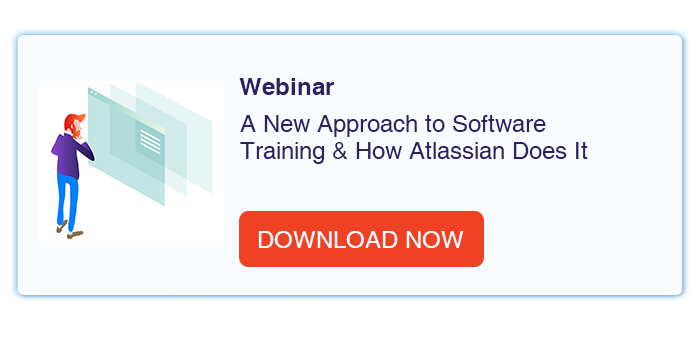 A partner to give you a boost
Like so many other things in business, even training employees comes down to the bottom line. By integrating a virtual training lab with an LMS, companies can analyze every element of a training program, from attendance to resource usage. This allows them to track ROI – along with student involvement – to determine how best to allocate corporate resources moving forward.
In fact, ForgeRock saw training revenue sprout from 0 to $1 million in a single year through the use of CloudShare's technology.
When you embrace the right partner, training can be an unforgettable experience proven to increase employee happiness and overall company profits. And those are the kind of relationships we all deserve.
Want to join the training love train? Contact us today.
---
What you should do next…
1. Subscribe to our newsletter:
Subscribe to our newsletter below for the latest news, advice and thought-leadership for software professionals. Or visit our blog to browse our most recent articles.
2. Learn how virtual labs can grow your business:
To learn more about how CloudShare helps software organizations grow revenue, increase efficiency and improve quality, visit our resources page. You'll be able to browser dozens of valuable white papers, eBooks, webinars, case studies, and brochures.
3. Get a FREE, no obligation demo:
Discover just how easy it is to create your cloud environment—in minutes! One of our friendly virtual labs experts will be happy to:
Show you the platform in action
Calculate pricing for your business
Set you up with a 14-day free trial
Answer any questions you have
No pressure or obligation