Missed our Webinar on 5 Best Practices for Remote Training? Here are Your Highlights!
To get articles like this free in your inbox, subscribe to our newsletter.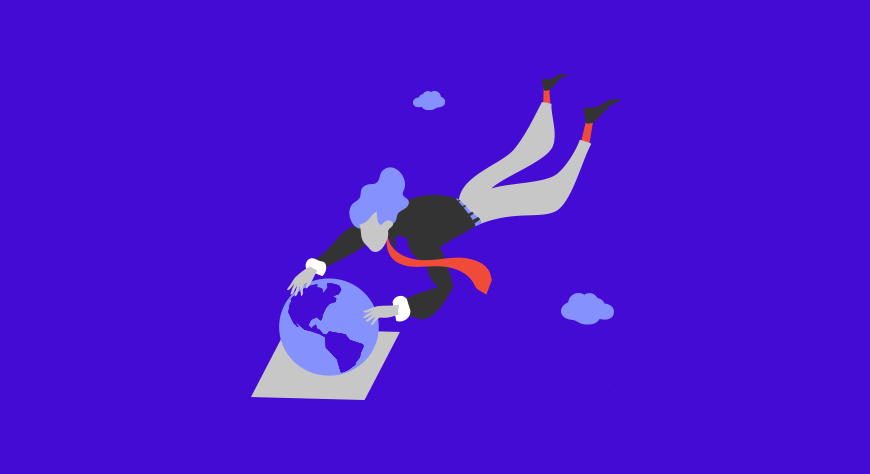 Training is changing. Where traditionally you might have sat in front of a charismatic leader or coach and learned passively, today people are expecting training solutions to be equally available and beneficial from home. This is not just a COVID-19 thing, but there's no doubt that the global pandemic has sped up the process.
Almost overnight, many software companies have had to work out how to roll with the punches, and get strong training solutions in front of their users, wherever in the world they might be. As remote training is one of the most popular use cases for our virtual labs, and we've been in the industry for nearly 15 years, we had a thing or two to say about this problem.
If you missed the live webinar, including a demo of our solution in action from Viggy Book, Director of Training at Tufin, you can catch up here, or read on for an overview of the event.
Grabbing your users' attention, before they start losing interest
In person, you might have had charm, charisma, movement or energy in your corner. Online, you're competing with a lot of unknown distractions. We see that participants get bored or lose interest with one dimensional or two dimensional learning, and this leads to training churn or low retention.
We have learned over time that mixing the types of training can really help here. Set up your students for success by starting out with a high-level instructor-led kick off. Screen sharing, video conferencing, whatever you need to start the course off and answer questions from your users. You can then send students off to learn on their own, allowing them to study at their own pace. Throughout, try scheduling motivational check-ins so that no-one feels isolated, and you can keep that engagement level high.
At Tufin, Viggy is well-versed in the challenges of 'zoom fatigue', and discussed with our attendants the ways that the company is using this kind of best practice. Tufin is right in the middle of revitalizing its training offering to make its courses a lot more dynamic and user focused, which has had an immediate impact on adoption rates.
(WEBINAR) Students Are Bored Out Of Their Minds??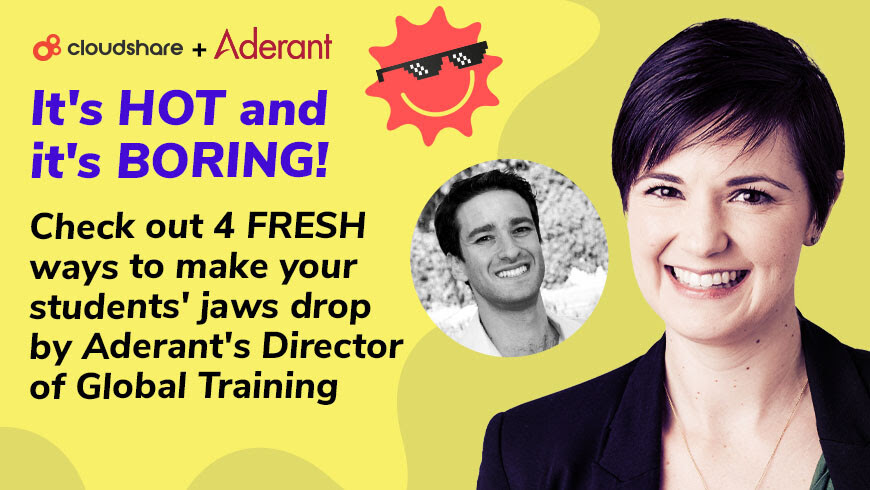 Leverage AI and analytics to get under the surface insight
The more you know about your students, the better. Some of the challenges of not having the right tools and technology are not having the visibility you need to see your students, to assist them and guide them. Giving your students downloadable materials via email for example, will mean you have no visibility whatsoever. Videoconferencing will add a touchpoint where you can see what your students are doing during the class. Taking this a step further, our virtual labs allow you to see everything, down to the movement of your student's touchpad, or where they gave up and stopped participating in the lesson.
Right on the cutting edge of training solutions, AI is increasingly being used to measure interaction, by training on large datasets that track class engagement. With this data, instructors can reach out proactively and make changes to classes ahead of time, knowing what is likely to cause a roadblock. Magic.
Remote support could be the key to effective training
Building training success comes from ensuring the success of each individual student. With self-paced learning, the largest risk is that students will lose interest or get frustrated.
For Viggy at Tufin, microlearning is something that they are trialing, as well as gamification, while for others, scheduled check-in points with remote learners will make a real difference. The ability for a student to raise their hand and get real-time support, or a remote control feature so that instructors can take keyboard and mouse control where necessary are both alternative features that we've seen work really well. It could be instant chat, or instructor zoom-in and share. The main thing is to make sure that students don't feel left alone.
Use a hands-on environment to ensure information retention
"Practice doesn't make perfect, it makes permanent." We love this quote! When a new employee is thrown into the deep end, working on a piece of software in a production environment, it can be a steep learning curve. At Cloudshare, we've found that virtual training labs give a safe, sandbox environment where users can play and test in a real-life, fully running version of your functioning product. This easily bridges the gap between understanding the software in theory, and actually sending feature updates or changes out into production.
In a training session, providing hands-on learning in tandem with a more traditional LMS structure makes for the best of both worlds. As we discussed earlier, the mix of different kinds of learning methods mean that you're providing more engagement, and you're improving retention at the same time.
A gamification layer makes all the difference
There is an important balance to consider when you implement gamification. When you provide content, think – what is your goal? You need to make sure that all of your feature sets are being provided in the learning materials itself, and then the gamification layer is what encourages them to proceed, not what distracts them!
There are a few different methods for gamification, for example students working against their own past performance, or competing against other members of their company. Some tools even allow for a wider contest with other organizations using the same software. We loved hearing Viggy talk to us about how his trainees could watch their own progress against others on a home page leaderboard – we bet there's some serious flexing going on over there!
If you want to hear more about how to supercharge your training into the era of remote virtual labs, let's schedule a call.
---
What you should do next…
1. Subscribe to our newsletter:
Subscribe to our newsletter below for the latest news, advice and thought-leadership for software professionals. Or visit our blog to browse our most recent articles.
2. Learn how virtual labs can grow your business:
To learn more about how CloudShare helps software organizations grow revenue, increase efficiency and improve quality, visit our resources page. You'll be able to browser dozens of valuable white papers, eBooks, webinars, case studies, and brochures.
3. Get a FREE, no obligation demo:
Discover just how easy it is to create your cloud environment—in minutes! One of our friendly virtual labs experts will be happy to:
Show you the platform in action
Calculate pricing for your business
Set you up with a 14-day free trial
Answer any questions you have
No pressure or obligation