Must-have Tools for Every Field Salesperson Who's Suddenly Found Themselves Benched
To get articles like this free in your inbox, subscribe to our newsletter.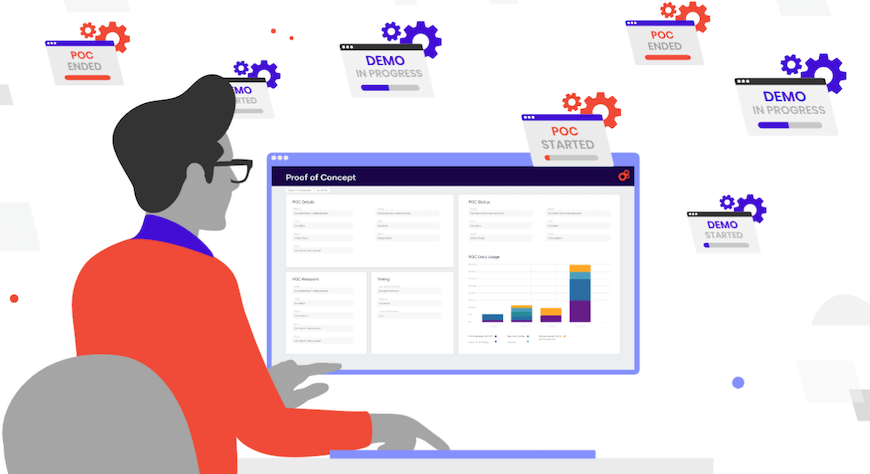 So, you're a sales manager, or an experienced enterprise salesperson, and you know field sales like the back of your hand. You're used to going out on the road, going to trade shows, finding leads in person, and working your sales magic face to face.
Suddenly, overnight, everything has changed.
You now need to use the digital world to create your own leads, and alongside every other field salesperson out there, you need to become an immediate expert in inside sales. If you're not familiar with the tools of the trade, you're going to be quickly left behind.
For me, there are four types of technology you need to adopt, and fast. Here are my personal recommendations for tools in each category that are effective and essential for mastering inside sales, and have a shallow enough learning curve that you can hit the ground running.
Exploring – Find Those Contacts and Develop your Territory
The first step in successful inside sales for a field salesperson is to take control over your territory. Right now, in the middle of the COVID-19 pandemic, you could be part of two extremes, either your industry has benefited by working in an environment that supports others during the crisis and has had high demand, or you're in an area where everything has been put on hold. Whichever is true for you, there's no time to rest on your laurels. Territory development is key, whether that's a region in the US, a country in Europe, or particular zip codes in a certain State, you want to be really familiar with your zone.
Sales Navigator on LinkedIn is the first tool that gets my seal of approval. It is a great tool to leverage the huge database of LinkedIn, and with some basic but easy to use search criteria you can use it to create a list of target companies and target personas. From Sales Navigator, it is easy to export this list and start creating automatic cadences to engage with prospects either via LinkedIn or by email.
Another useful tool is DiscoverOrg, although it comes with a hefty price tag! You might not be able to justify the expense, but if your company is using it already, don't ignore it! Make sure you get a login and start using it well.
The end game is to own your territory plan for prospecting and curate an ongoing list of prospects that you personally prospect into, as well as a list that you can work on with your SDR team and partner team.
Prospecting – Build Relationships of Your Own, Remotely
Once you have 50-100 accounts that you're targeting, you're ready to focus on communication and building those relationships. Don't rely on the inside sales or SDR teams to pass you over leads, take control over your own destiny! I like to say that 25%-30% of your pipeline should be coming from self-prospecting. Pre-pandemic, maybe those came from networking face-to-face or event meetings, but hey – it's a whole new world.
Every sales manager should have an account for a prospecting tool that can help them to create a cadence, and touch base regularly with new prospects and customers. At the moment, I use Salesloft, a tool that's just excellent at connecting with customers at the right stages (I particularly like their integration with Owler that helps with prospecting and learning about leads), but I would also recommend Outreach which provides a lot of visibility into engagement, and Mixmax, which has fantastic integration with Gmail.
These are all tools that I've used in the past and have had success with. I would encourage every field salesperson to insist on access to one of these, where they can keep lists of the accounts that they're proactively prospecting, and create a cadence through the system for themselves.
Top tips: Try to choose the same tool that your inside sales team are using, and then you can keep communication lines open through that medium. Mixmax is great for any reps that don't work with SDR or need a very user friendly interface.
Sales Enablement in a new word: Challenges, Skills and Tech - Webinar
Recording – Keep Track and Learn from Your Interactions
I'm always surprised by how few salespeople are recording their conversations with their prospects, and this one is really simple! Start by asking directly at the start of a Zoom meeting, or whichever video-conferencing software you're using, "Are you happy for me to record the session to refer back to, rather than taking notes?" In my experience, the vast majority of prospects will give you an immediate yes.
The benefits are self-explanatory, allowing you to revisit old sales conversations, go back into the details with a manager or with a colleague on the team to share best practices and summarize key topics that come from those interactions. This can be invaluable for sales, product, support and more. I would recommend Gong.io, a tool that captures sales conversations and gives advanced analytics into specific topics of conversation. It can help you to see why successful sales reps are doing so well, adopt best practices and drill down into an exact conversation based on any keyword or subject in which you are interested.
Test Driving – The New Way to Demo and POC in order to Shorten the Sales Cycle and Win Over the Competition
Now comes the fun part, converting a prospect into a customer. This might be the most critical stage of the sales cycle for field sales teams that have moved to virtual sales. Unfortunately, this is often the point where a salesperson loses control over their cycle, as the sales demo or POC stage begins. Traditionally, sales teams will have less visibility into what's happening, especially if they are sharing a solution consultant who is running 30 or 40 POCs at the same time. Often, sales reps are left with only notes from the POC session to learn from, or what the prospect themselves feeds back.
This is where CloudShare has an extremely strong solution that changes the game. Connected to Salesforce, sales teams can launch an in-depth 'test drive' of the software, replicating the prospect's exact real-world environment directly from Salesforce itself, complete with specific hardware and networking requirements. Alongside these 'POCs on steroids', sales teams have full visibility into how each one is running. This includes which prospects are engaged, and which ones haven't even started yet. At any point, you can zoom in to support a user, so if you see that one of your prospects has stalled, for example, you can access their environment remotely and provide a helping hand.
Unlike a standard POC, a test-drive gives over the real-world experience of the client environment. Among other benefits, this removes a lot of the traditional friction between POC and onboarding, shortening the sales cycle exponentially.
Learn how you can accelerate sales with virtual labs for demos and POCs with CloudShare – get a free demo today!
---
What you should do next…
1. Subscribe to our newsletter:
Subscribe to our newsletter below for the latest news, advice and thought-leadership for software professionals. Or visit our blog to browse our most recent articles.
2. Learn how virtual labs can grow your business:
To learn more about how CloudShare helps software organizations grow revenue, increase efficiency and improve quality, visit our resources page. You'll be able to browser dozens of valuable white papers, eBooks, webinars, case studies, and brochures.
3. Get a FREE, no obligation demo:
Discover just how easy it is to create your cloud environment—in minutes! One of our friendly virtual labs experts will be happy to:
Show you the platform in action
Calculate pricing for your business
Set you up with a 14-day free trial
Answer any questions you have
No pressure or obligation