The One Mistake to Avoid When Building Training for SaaS Applications
To get articles like this free in your inbox, subscribe to our newsletter.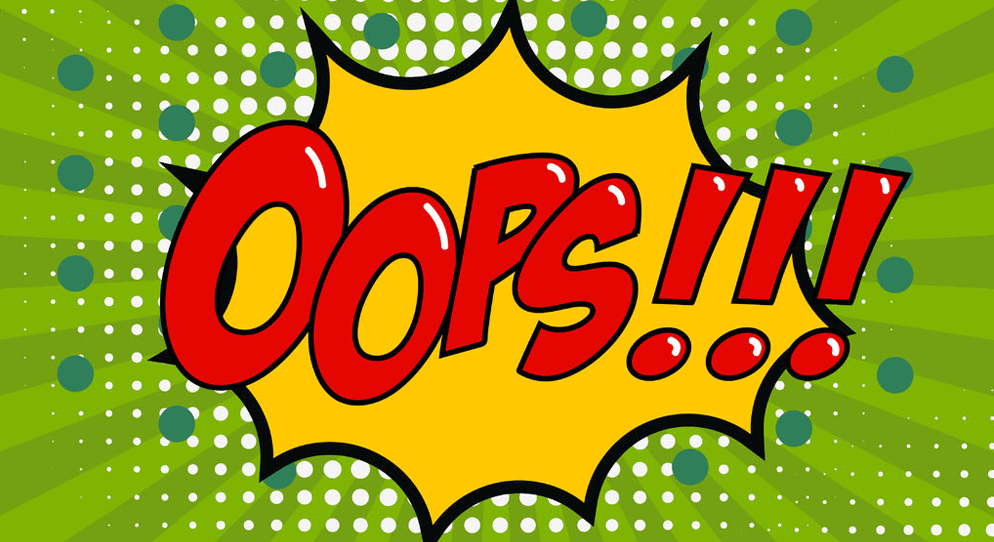 This post was originally published in February 2018 and updated in November 2021. 
SaaS applications are prized for their convenience and efficiency. However, one of their key benefits – the immediate availability of new features without needing to wait for each customer's IT to install an upgrade – increases the challenge of making sure that your users are enjoying the full value of your application. And with a subscription model and lack of a significant upfront investment to help encourage stickiness, training is needed more than ever to make sure your partners know what to sell and users have reason to renew.
Effective SaaS training has multiple benefits. It speeds up employee onboarding and reduces strain on your support resources. It increases customer satisfaction and empowers your partners, expanding revenue streams and ensuring renewed business.
Often, when organizations offer customer training for SaaS, they offer it on-demand, where users can log in during their own free time and complete a course, a certification, or a skills-lab. However, when you learn alone, customers can lose focus, engagement, or interest. Instead, training has been proven to be the most beneficial when students learn in a real-world environment where they can ask questions, and get immediate feedback and assistance. This is why for years, on-premises solutions have included a training package where instructors go on site and provide a white-glove experience to help get customers up to speed, and quicken time to value with the product. While you can record or broadcast training, nothing compares to the hands-on interactive experience of instructor-led training (virtual or on-site) for maximum knowledge transfer and retention.
So, why are so many SaaS providers making this one mistake of not delivering the same feature-rich virtual instructor-led training for their SaaS applications that they do for their on-premises ones?
Why you need a specialized training platform
If you provide a SaaS application then you already have the cloud infrastructure, but to drive successful training you need more. You need the functionality to easily set up (and tear down) classes, you need to be able to follow user attendance and engagement, monitor the progress of your learners, interact with students in real-time and jump in when they are experiencing moments of friction, and manage and evaluate your training processes on a macro level, to ensure that you are providing the best possible experience.
While your own SaaS infrastructure can offer the real-world environment, without a specialized training solution, you are missing out on these key features that are needed to bring your users up to speed as quickly as possible, as well as the essential tools for effective management.
Training Binge Pack
All of our best training resources in one place.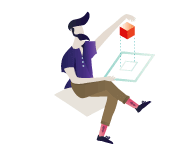 SaaS training best practices for where common eLearning falls short 
Most people today are incredibly receptive to learning information from online sources. We are, after all, in the era of Udemy, Coursera and YouTube. But, while the "watch and learn" format might work well for teaching you how to create a formula in MS Excel, your SaaS solution shines when your users get a chance to test and play with it the way they would as part of their working day. Not to mention that SaaS might be easy to onboard, but it's often complex to handle and understand, and simply watching someone else use an in-depth or nuanced technology like cybersecurity software isn't the best way to ensure learning transference or behavioral change.
This is why Zoom, Microsoft Teams, or any other cloud-based conferencing service just isn't enough for a customer or partner training solution. These technologies might enable you to broadcast your training material to multiple students simultaneously and teach learners around the world all at once. But are they ideally suited to learning? Do they enable you to provide students with hands-on environments? Can pure video-conferencing allow instructors to see what each of their students is doing and assist them in real-time? Can instructors track progress, monitor engagement and analyze performance? The answers to all of these are going to be a simple, no.
The consequences of relying on lacking technology are steep. Studies show that when students learn in a static environment where they simply receive information without interacting, they absorb less information and are more likely to switch off.
High-value training maximizes customer satisfaction and your revenue streams
Although cloud-based conferencing solutions and other eLearning solutions can be an important part of your training portfolio, the emphasis should be on the word part. They don't provide the value you need to monetize your customer training and maximize revenues for the business. That's why the virtual training lab is a popular and cost-effective platform for global training delivery.
Now, with CloudShare's training solution for SaaS applications, you can deliver an interactive, hands-on learning experience for your SaaS applications. Your students can log in from anywhere in the world, whether they are a team of customers on a new account who need an onboarding crash course, a long-term customer who wants to get value from a new feature, or your channel partners who are setting up a demo at a virtual trade show. At all times, instructors can see what students are doing and interact with them in real-time. They can enjoy over-the-shoulder monitoring that allows them to support students while they work independently in their labs. Students can watch instructors fixing problems as soon as they occur, adding confidence to their training, and making learning and absorbing information easier for the end-user.
This level of functionality is simply not available on any generic cloud-hosting platform.
By leveraging our powerful and easy-to-use training console, customers enjoy all of the great features that have made CloudShare the #1 virtual training lab solution for leading software and cybersecurity organizations.
CloudShare makes it incredibly easy for instructors to set up, manage, deliver and track their online courses from any computer. CloudShare's SaaS training solution can be launched from any modern browser and requires no plugin and no modification of computer settings.
With the CloudShare SaaS training solution, it is simple to:
Create a new online classroom
Invite students to join classes by clicking on a single URL
Test connectivity and speed prior to the start of class
Supervise an entire class from a single screen
Track attendance and see who is logged on at any time
Assist students in real-time in their environments
Ensuring the ROI of your training program with customer training software
Of course, you need to be able to monitor the effectiveness of your program so that you don't remain a cost center to the business, and you can continually improve the outcomes of your training. In addition to instructor and student features, CloudShare's solution takes the complexity out of tracking and analyzing performance data. Pre-built dashboards let you see the important information you need immediately, while rich analytics capabilities let you delve into data on the length of the class, the number of students, instructor hours, class engagement, and more. This gives you all the information you need to refine and improve your training offerings as you go along.
Don't compromise, give SaaS online training the treatment it deserves
While many companies recognize the importance of training and the obvious benefits of online training labs, many deliver training options that are simply not as effective as they could be.
Your SaaS application deserves the same focus and forethought as your on-premises applications. We live in a subscription economy, and getting your customers to renew is an essential marker of the success of your product. Now that you recognize the importance and ease of providing interactive hands-on training for your SaaS application, you should make sure that you add it to your training portfolio.
CloudShare's tailored training solution for SaaS incorporates rich training features that are proven successful for both complex on-premises applications, and SaaS solutions, too. No matter what technology you're providing to customers, CloudShare's business acceleration platform offers you a cost-effective solution to deliver high-value training. With CloudShare's ease of use and cost-effectiveness, you have no reason not to provide your employees, partners and customers with the best training capabilities on the market today.
---
What you should do next…
1. Subscribe to our newsletter:
Subscribe to our newsletter below for the latest news, advice and thought-leadership for software professionals. Or visit our blog to browse our most recent articles.
2. Learn how virtual labs can grow your business:
To learn more about how CloudShare helps software organizations grow revenue, increase efficiency and improve quality, visit our resources page. You'll be able to browser dozens of valuable white papers, eBooks, webinars, case studies, and brochures.
3. Get a FREE, no obligation demo:
Discover just how easy it is to create your cloud environment—in minutes! One of our friendly virtual labs experts will be happy to:
Show you the platform in action
Calculate pricing for your business
Set you up with a 14-day free trial
Answer any questions you have
No pressure or obligation