How to Optimize Your Software Demos
To get articles like this free in your inbox, subscribe to our newsletter.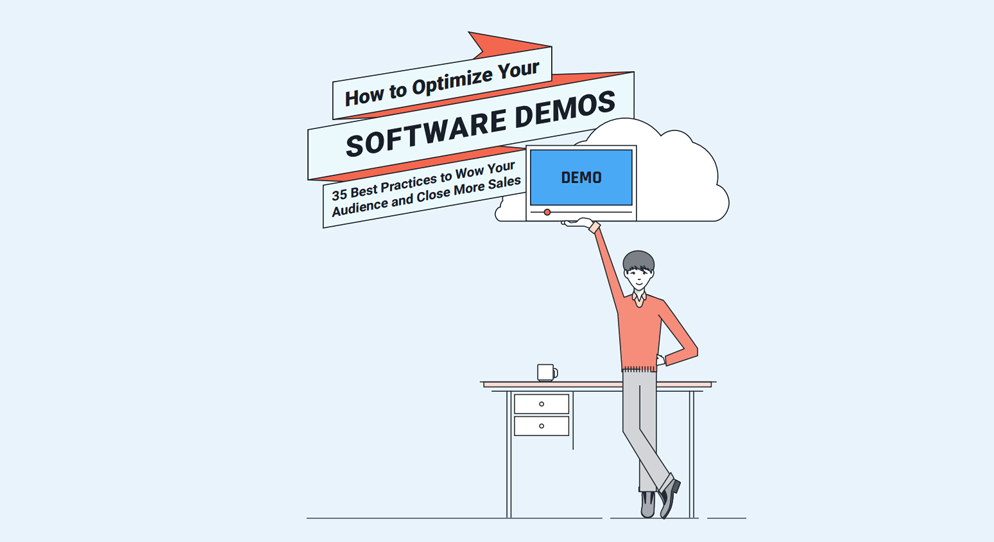 Your sales demo is the key to creating a connection between the customer, your brand, and you.
Our new eBook, How to Optimize Your Software Demos, offers 35 tips to help you prepare and conduct better product demos to make a stronger connection with your prospective customers.
Inside the eBook, you'll find a detailed review of the steps to building awesome software demos that:
Target the right audience
Vastly improve engagement
Close more deals
Discovery
Locking down the audience for a sale requires that you first have the right audience. It's the most important part of the sales process, helping you understand the needs of the customer, so you know how to help them. Learn how to qualify your prospects and the right questions to ask.
Beyond Invites
An invitation only goes so far, and it's no guarantee that you'll get the right people in attendance. You want firm commitments to join your demo, and this eBook includes 5 tactics to help you craft an amazing pitch that locks down your ideal prospects.
Preparation
You'd be surprised how many sales reps fumble through demos because they didn't take the time to fully prepare in advance. This is the most work-intensive part of your software demo, and good organization at this stage will ensure everything goes off without a hitch. Our eBook features 8 effective ways to better prep for giving a flawless software demo.
Strategic Structure
A cookie cutter software demo isn't going to win over any prospects. Discover how to strategically structure every demo to cater specifically to the needs of your audience. Zero in on key items and present the bigger picture to push the value of what you're selling with these 5 key components.
Keeping Prospects Engaged
The quickest way to lose your audience in a software demo is to try and make them sip from a firehose. It's not a training seminar, it's a demo focused on what's most relevant to their needs. Discover simple tricks to hook and maintain the attention of your prospective customer throughout your software demo.
Closing the Deal
Even if you've maintained interesting during the presentation, you still need to convert. There's no better time than after a great demo to push the value and seal the deal, and the eBook provides multiple tips for getting that conversion.
Avoiding Sabotage
There's a host of things that can threaten the success of your software demo. This e-book details 7 common pitfalls that can jeopardize the potential of your software demo, and ruin your chances at sealing the deal.
Download the free e-book now: How to Optimize Your Software Demos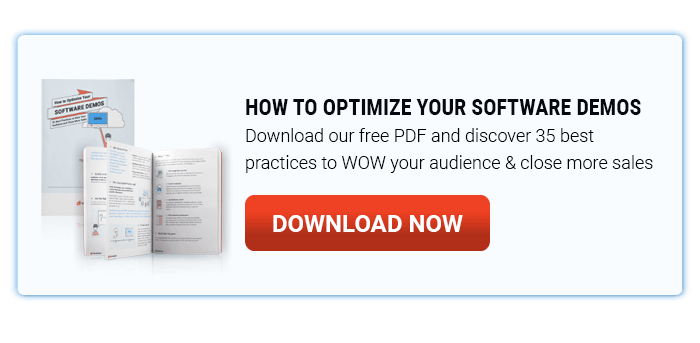 ---
What you should do next…
1. Subscribe to our newsletter:
Subscribe to our newsletter below for the latest news, advice and thought-leadership for software professionals. Or visit our blog to browse our most recent articles.
2. Learn how virtual labs can grow your business:
To learn more about how CloudShare helps software organizations grow revenue, increase efficiency and improve quality, visit our resources page. You'll be able to browser dozens of valuable white papers, eBooks, webinars, case studies, and brochures.
3. Get a FREE, no obligation demo:
Discover just how easy it is to create your cloud environment—in minutes! One of our friendly virtual labs experts will be happy to:
Show you the platform in action
Calculate pricing for your business
Set you up with a 14-day free trial
Answer any questions you have
No pressure or obligation