Optimizing training with virtual labs: New ebook shows how customer education leaders successfully made the move
To get articles like this free in your inbox, subscribe to our newsletter.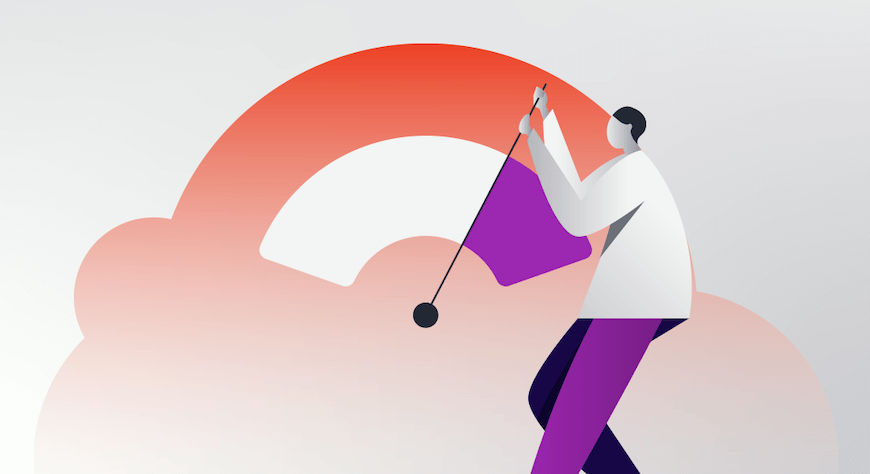 Traditional face-to-face training has its place, but it's not in the virtual office. When employees are working remotely, it's costly, cumbersome and impractical to bring them together in a classroom for training. It's also resource-intensive to set up, configure and support the workstations needed for training.
For organizations with far-flung workforces – currently at unprecedented levels with countless employees working from home – virtual training labs are a more effective and scalable option. Many tech companies have long recognized the advantages, so we captured their insights in our latest eBook, "Advantage Virtual: How Technology Companies Optimize Training with Virtual Labs."
The following is an overview, with each section supported by a "case in point" – real-world examples of customer successes in this realm.
Any time, anywhere
As our eBook discusses, one of the major advantages of virtual training is accessibility. Employees don't have to be physically present to take part. As long as they have an internet connection and a browser, they can log on wherever they are, eliminating travel time and costs. Further, on-demand training enables employees to learn at their convenience, maximizing productivity.
With this approach, training is also scalable. There's no limit to the number of students you can train, so you can upgrade the skillset of your workforce as needed. And resources such as videos, PDFs and knowledge base articles can be made instantly accessible to everyone who needs them.
Case in point: BWise, a company that specializes in governance, risk and compliance technology, quickly scaled up its training programs by switching to virtual learning. The BWise Academy trains clients on its software using a hands-on approach that requires individual environments for each student. Capacity was limited because of the costs and demands of maintaining IT infrastructure.
A move to CloudShare's virtual labs eliminated constraints, automated functions and enabled quick creation and spin up of environments. As a result, BWise Academy more than doubled its training output within a year's time.
(WEBINAR) Students Are Bored Out Of Their Minds??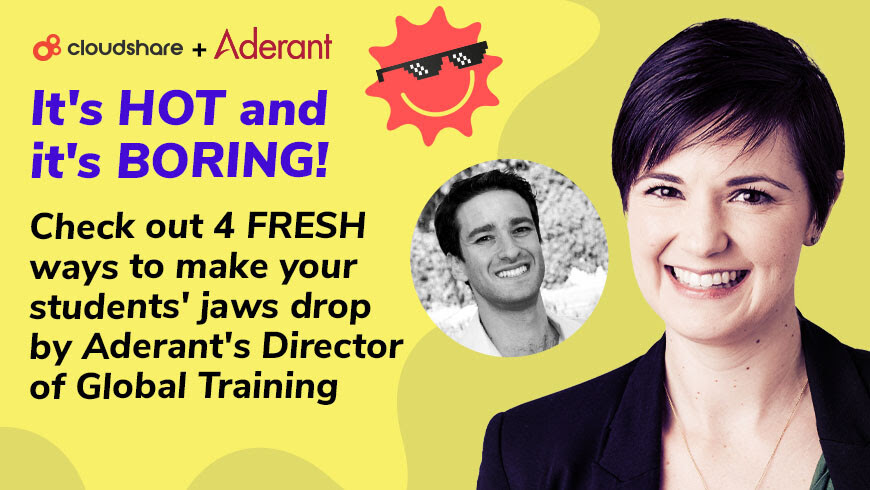 Better for instructors and students
Because technical and logistical issues are greatly reduced, course developers can focus on content, improving the quality of training. Instructors can interact with students individually, viewing thumbnails of each student's environment and delivering live, guided assistance. They can also set up multi-step classes, which are useful for robust courses that cover a lot of ground.
Students reap the benefits. Hands-on lessons are more engaging, immediate and compelling than theoretical lessons, as students actually perform the tasks they'll be doing on the job. They can also share their screens with others, encouraging brainstorming. Recent research shows that students who take part in virtual lab training find it more effective and enjoyable than traditional methods.
Case in point: Advanced, a U.K. provider of human resources, payroll and other business software, had 14 instructors in the field training clients, but its team was overwhelmed. Realizing that face-to-face training took too much time and money and limited capacity, it moved to CloudShare. The platform enabled it to create immersive, in-depth courses to help students master complex software.
The company quickly created 150 courses, turning 11 days of courses into 23 short instructor-led training lessons. Not only are instructors now able to spend more time on content, rather than on travel and logistics, customer feedback is setting new highs for satisfaction.
Quick and easy setup
Administrators benefit from virtual labs, too. With cloud-based labs, there's no software to install and no equipment to provide. That eliminates setup time and the need for in-house technical support, thus reducing IT costs and workload. All virtual platforms aren't created equal, though. Some offer more advanced or innovative features, so it's important to match a product's capability to your needs.
The best virtual labs offer a user-friendly process for importing your virtual machines (VM) into their platform, which validates them and ensures they'll work the same way in the cloud as in your offices. You can accurately replicate your production environment without compromising it, offering hands-on, real-world experience with no risk.
It's easy to set up environments and save and reuse them, often without fussing with software licensing. You can spin up VMs and install your software in minutes. You can use a variety of building blocks, including ready-made templates, with no need to rearchitect.
Case in point: Atlassian, a provider of team collaboration and productivity software, tried one solution that required it to install VMs. It took an average of an hour and a half to set up a class, and it was tedious and time-consuming to organize sessions.
After evaluating all its options, Atlassian switched to CloudShare. Setup time dropped to four minutes and in-browser functionality streamlined scheduling. Atlassian now provides hundreds of students with live instruction and hands-on, self-paced training every month.
Benefits of integration
A strong application programming interface can enable easy integration of your learning management system (LMS) with your cloud environment. Course registration and scheduling are simplified. You can manage communications and invitations from a central system, with no need for emails. It's also easy to sync class, student and instructor information across systems. Customers can focus on course content, not delivery and logistical issues.
Case in point: Administrate offers an LMS platform that helps training departments and companies manage operations. It partnered with CloudShare to integrate the two solutions for a training lab platform offering virtual instructor-led training and self-paced programs. Now, customers manage all their courses and communications within Administrate while maintaining full control over CloudShare's virtual training labs. This eliminates duplicate data entry for administrators, makes information easily accessible and ensures students receive one set of communications from a centralized location.
Advantage Virtual
The real-world stories in our new eBook underscore the many advantages that virtual labs hold for students, instructors and corporate training alike.
If you're interested in improving and scaling up your training while reducing costs and logistical headaches, take a page from the books of these companies. Download your free copy of "Advantage Virtual: How Technology Companies Optimize Training with Virtual Labs."
---
What you should do next…
1. Subscribe to our newsletter:
Subscribe to our newsletter below for the latest news, advice and thought-leadership for software professionals. Or visit our blog to browse our most recent articles.
2. Learn how virtual labs can grow your business:
To learn more about how CloudShare helps software organizations grow revenue, increase efficiency and improve quality, visit our resources page. You'll be able to browser dozens of valuable white papers, eBooks, webinars, case studies, and brochures.
3. Get a FREE, no obligation demo:
Discover just how easy it is to create your cloud environment—in minutes! One of our friendly virtual labs experts will be happy to:
Show you the platform in action
Calculate pricing for your business
Set you up with a 14-day free trial
Answer any questions you have
No pressure or obligation