Remote Training: 10 Tips to Plan and Execute Remote Employee Training
To get articles like this free in your inbox, subscribe to our newsletter.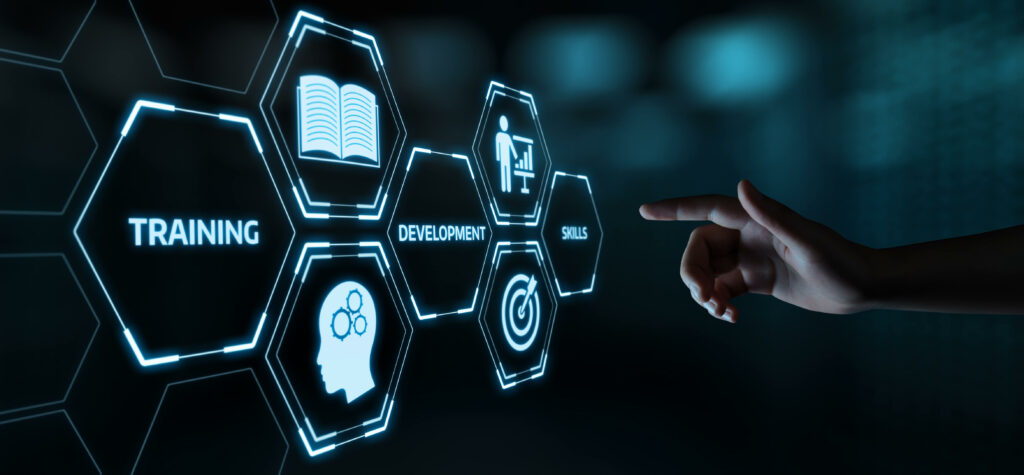 1. Make a structured plan and share it – Independent remote training is incredibly effective for some people. For others, the lack of structure and the casual feel of working on the couch in one's pajamas can quickly decrease attention and focus. A clear agenda with a checklist of formal requirements creates a roadmap with specific goals, despite the absence of "vibe" created when sitting together in a physical training session.
2. Optimize the mix – While remote training best practice requires plenty of hands-on experience to be effective, the process also must incorporate face-to-face communications from the trainer. This part of the remote training method can be as an introduction or orientation at the start, and/or along the way, to reinforce what the employee is learning. In planning the course, ask yourself: Is this "lecture" content going to be a one-way pre-recorded video? This is perhaps the easiest for the presenter and convenient as it removes the scheduling challenge, but limited as an engaging, dynamic experience. Other options include a live monologue or a discussion with Q&A along the way.
3. Emphasize hands-on training – As discussed here, the list of benefits of interactive, hands-on remote workforce training justifies investing time in choosing an effective platform to match your needs. Engaging hands-on training gives employees:
A feel for real-world scenarios and challenges that a static demo cannot provide;
A chance to dig into the user interface they will be using, to find hidden features or rarely used functions so they are not surprised later;
The opportunity to ask questions in context, as they work, and with the right training platform, to show or share these challenges with the rest of the group, so everyone learns.
4. Break up training into modules – When training remote employees who may be juggling personal life, it's unrealistic to assume they will sit uninterrupted at their computers for long blocks of hours without distraction. And that's not a bad thing; taking breaks is a crucial way to fight fatigue. So while you do want dedication and serious attention, smaller blocks provide flexibility and create a sense of progress and accomplishment as each is completed. It doesn't matter if there are three, 10, or 25 components, or if they are completed in hours, days, or weeks; what's important is the segmentation.
5. Blend training activities: On the one hand, it's essential to give trainees a chance to explore your software at their own pace (as mentioned here, there are many personality types, each with a preferred work style). However, it's also critical to include formal, timed challenges to simulate real-world scenarios where customers, colleagues, or a schedule will demand prompt activity.
6. Track progress – Remote workforce training based on a virtual training platform should incorporate a way for the trainer to see what the trainees are doing – and to interrupt, suggest, or demonstrate proper methods or solutions when someone is going down the wrong path. This engagement is a key methodology that most closely bridges the potential chasm between in-person and remote training.
7. Don't assume, confirm – Test, measure and verify progress and achievement. Effective remote training methods don't yield a passive experience where you hope the information has sunk in; you'll require some level of confirmation before the employee can be certified as ready to excel at his/her job or represent your company to the public. The only way to know if knowledge has truly been assimilated is to create milestones and measurable assessments (tests, quizzes, questionnaires) along the way and/or at the end of training.
8. Provide tools for trainees to interact – Whether through audio, video, or text-based chat – static or live – employees going through today's training process will tomorrow interact and consult with each other. Make sure that this critical part of the process is featured in your remote training solution as well.
9. Offer recordings of training sessions – Often, a complex interaction – even when executed correctly – contains too many steps to remember in detail later, when it becomes relevant again. A library of retrievable video recordings of successful hands-on training will allow employees to revisit the activity in the event it comes up in the future.
10. In the end, ask for feedback – Make the final step of your training program a mandatory feedback form (or forum) to discuss the training group's impressions of what worked and what didn't. Often, this insight from the other side of the screen is the only way to know where the strengths and weaknesses lie.
After building your program and optimizing it with these tips for remote training, keep it going! Yes, onboarding new employees using a well-designed and managed training platform is time-efficient, cost-effective, and even enjoyable. But don't stop there; with the right platform, training environments can be configured, spun up and shared in minimal time. Make it an ongoing part of your business culture – whether to align employees on new versions or procedures, or as a refresher for veteran employees who benefit from the review.
---
What you should do next…
1. Subscribe to our newsletter:
Subscribe to our newsletter below for the latest news, advice and thought-leadership for software professionals. Or visit our blog to browse our most recent articles.
2. Learn how virtual labs can grow your business:
To learn more about how CloudShare helps software organizations grow revenue, increase efficiency and improve quality, visit our resources page. You'll be able to browser dozens of valuable white papers, eBooks, webinars, case studies, and brochures.
3. Get a FREE, no obligation demo:
Discover just how easy it is to create your cloud environment—in minutes! One of our friendly virtual labs experts will be happy to:
Show you the platform in action
Calculate pricing for your business
Set you up with a 14-day free trial
Answer any questions you have
No pressure or obligation