SaaS Customer Onboarding: 7 Best Practices to Ensure Success
To get articles like this free in your inbox, subscribe to our newsletter.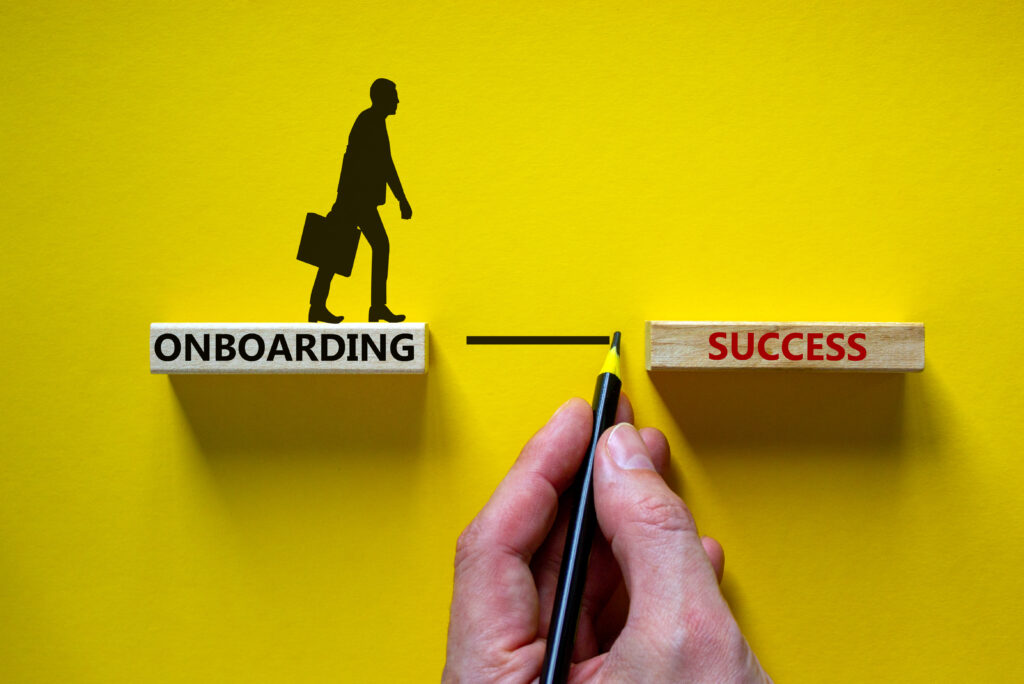 Never underestimate the power of a positive experience. The way clients feel about your business is every bit as important as what you do. And how they feel is directly informed by your customer onboarding process.
Let's talk about why customer onboarding is so important for SaaS companies — and how you can tailor yours to succeed.
Why Does Customer Onboarding Matter for Your Saas Business?
In a market as competitive as SaaS, first impressions are everything. Your customer onboarding process is your chance to put your best foot forward, demonstrating to both new and prospective customers that you're interested in helping them succeed. That commitment has a knock-on effect on everything from long-term retention to referrals. 
According to a 2020 report published by Wyzowl, 86 percent of people are likely to stay loyal to a business that invests in onboarding and educates them post-purchase. Another 63 percent consider onboarding to be an important factor in their purchase decisions. A staggering 80 percent of users have deleted an app because they didn't understand how to use it. 
Another survey conducted by Profitwell found that customers who experienced a positive onboarding process had up to a 21 percent higher willingness to pay. Hubspot noted in its Ultimate Guide to Customer Onboarding that customer churn happens for two reasons: 
The customer doesn't understand your product

The customer doesn't derive value from your product
Simply put, onboarding is often the difference between retention and churn. Given that it can cost up to five times more to acquire a new customer versus retaining an existing customer — it's clear where you should be focusing.
What Does Successful Saas Customer Onboarding Look Like?
Customer onboarding is ultimately about helping your customers succeed. Your goal is to teach them how to use your software, and to ensure they get the greatest possible return on their investment. With that in mind, the best SaaS onboarding experiences tend to share the following traits: 
Personalized

Informative

Seamless

Communicative

Measurable

Ongoing 
1. Personalized New Customer Onboarding: Tips for a Tailored Process
Start with a general understanding of your audience's needs and pain points, then refine the experience for each individual customer through the following steps: 
Segment your audience based on characteristics such as their needs, goals, and position in your sales funnel. 

Tailor your messaging and content based on whether a particular prospect is a new user or an existing customer. 

Collect customer feedback throughout your onboarding process, and use that feedback to improve. 

Incorporate automated communication such as email flows and reminders. 

Keep track of onboarding usage and milestones that you can celebrate with each customer. 

Identify common drop-off points, and create tailored messages for any customer that appears to be approaching one of those points. 
Best Practices for a Successful SaaS Client Onboarding Process
Personalization aside, there are a few best practices and strategies you should employ in order to improve your customer onboarding.
2. Automate Where Feasible
There's a great deal of busywork in SaaS sales. While this work is necessary in order to keep things running, it also distracts your sales team from their most important task — cultivating relationships with your customers. Look for opportunities to automate repetitive manual work. 
The more time you can free up for your sales team, the more time they can spend ensuring your onboarding process is a success. 
3. Incentivize Customer Success
We all enjoy the sense of accomplishment that comes with being awarded a new badge or receiving recognition for completing a task, even if that recognition is largely symbolic. With that in mind, certifications can be a powerful incentive. They simultaneously build up the customer's confidence while also increasing engagement by incentivizing them to learn for reasons beyond simply using your product. 
Other possible incentives could include special sales offers, exclusive access to specialized resources, or access to a community built around your product.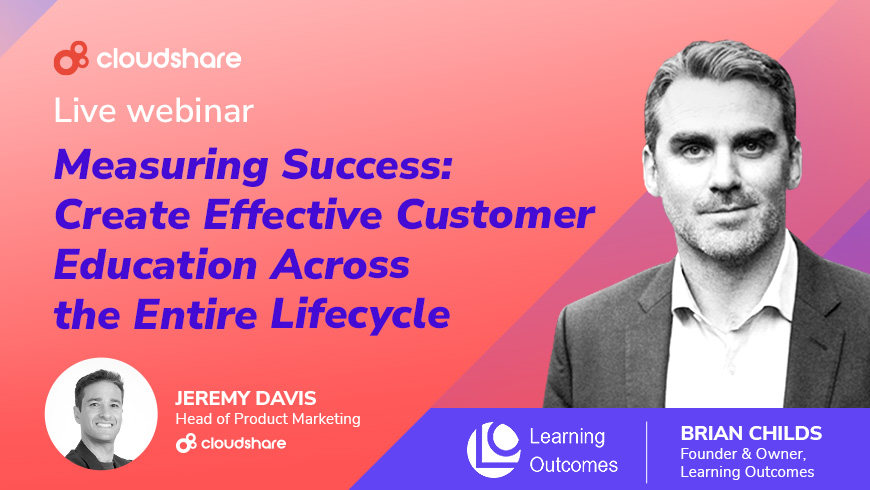 4. Pay Attention to SaaS Onboarding Metrics
When selecting a customer onboarding tool for SaaS, find one that provides comprehensive analytics on how learners engage with your product. Pay attention to their performance, behavior, and progress. Not only will this help you better identify customers that are at risk of falling off, you can use the insights gained from these metrics to further optimize your onboarding experience.
5. Always
Follow Up — Even With Customers That Left
Every salesperson has had the importance of following up with prospective leads hammered into their mind from their first day. However, following up with the people who didn't convert can be just as valuable. Reaching out to people who abandoned the onboarding process may even uncover a bottleneck you hadn't realized was there to begin with. 
6. Understand the Six SaaS Onboarding Phases
Onboarding doesn't start when the customer begins using your software. It begins the moment someone first engages with your business. This is the first major touchpoint, or phase, in user onboarding.
There are six such phases, each requiring slightly different content and a slightly different approach: 
Phase one is when the customer first notices your brand, typically on social media or an online community. 

In phase two, the customer proceeds to your website, looking for educational materials they can leverage to learn more about your software. 

Phase three sees the customer exploring the possibility of a free trial or demo. 

Phase four is the point at which your customer truly starts to engage with your brand. At this point, most customers are well into their trial or close to making a decision on a purchase.

Phase five is when the customer activates — and consequently when you'll need to provide the most support and guidance to avoid churn. 

Once the first three months have passed, the customer reaches the sixth phase. They've fully integrated your software, and use it regularly. 
7. Adapt and Adjust
Above all, SaaS onboarding is an ongoing process — not just for your customers, but also for your organization. You should never stop looking for new ways to optimize and improve. 
Next Steps: Onboarding Success Starts with the Right Training
Onboarding is the lifeblood of a successful SaaS company, and personalization is at the heart of a successful onboarding experience. 
Beyond the best practices we've covered — the tools and processes you choose also make a considerable difference, especially when it comes to the training itself. Nowhere is this more evident than in customer training. 
In our ebook: The State of SaaS Virtual Training — we examine the landscape of customer onboarding through the eyes of training leaders. By downloading the ebook, you'll not only learn about how to identify and prevent training dropouts, but also about the role of virtual instructor-led training (VILT) in the customer experience. We also discuss the merits of self-paced training against VILT,  the importance of a robust learning management system, and how the biggest challenges, trends, and budget priorities of training programs apply to your organization.
---
What you should do next…
1. Subscribe to our newsletter:
Subscribe to our newsletter below for the latest news, advice and thought-leadership for software professionals. Or visit our blog to browse our most recent articles.
2. Learn how virtual labs can grow your business:
To learn more about how CloudShare helps software organizations grow revenue, increase efficiency and improve quality, visit our resources page. You'll be able to browser dozens of valuable white papers, eBooks, webinars, case studies, and brochures.
3. Get a FREE, no obligation demo:
Discover just how easy it is to create your cloud environment—in minutes! One of our friendly virtual labs experts will be happy to:
Show you the platform in action
Calculate pricing for your business
Set you up with a 14-day free trial
Answer any questions you have
No pressure or obligation