Sales Enablement Tech: What Are The Real Costs of Failing To Adopt It?
To get articles like this free in your inbox, subscribe to our newsletter.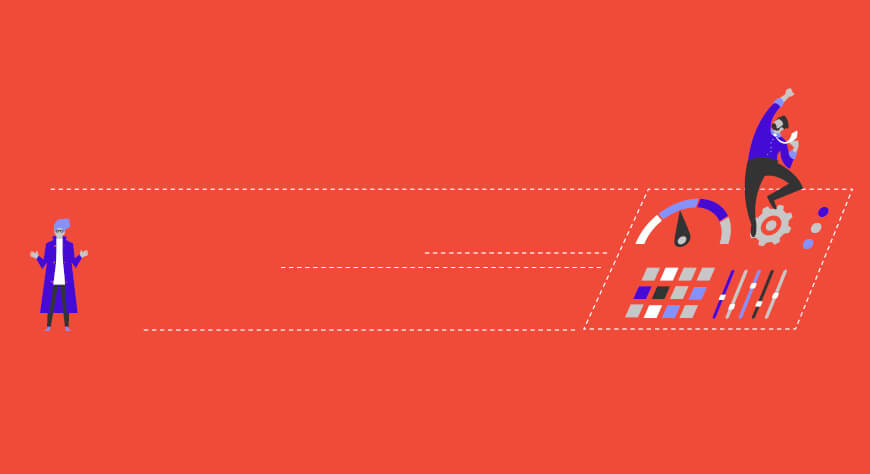 Here's the deal. Experiences are the key to any successful sales enablement strategy.
Why? Because successful customer interactions are all about the experience—how they engage with your sales process, the information you share, and the technology you use to elevate the entire process.
And ignoring this trend is costly for many reasons.
In today's competitive market, companies aggressively search for new ways to generate leads, close deals, and retain clients as they keep the focus on the customer experience. But how does sales enablement keep the focus on customer experience, and what's the difference between that and sales?
Sales enablement and the processes and technology that support it is the driving force enabling exceptional customer experiences today. And that's why failing to adopt sales enablement technology is a risk that no business can afford to take.
What Are the Costs of Failing to Adopt Sales Enablement Technology?
The main focus of your sales enablement processes is to create a fluid and dynamic customer experience.
Knowing that leaves one important question: what do businesses stand to lose by not adopting the right sales enablement technology?
Risk losing your competitive advantage
In an all-digital, remote world, your customers expect seamless, engaging hands-on experiences.
One Walker study found that 86% of buyers are willing to pay more for a better customer experience. And guess what? Your sales process and sales enablement tech provide the first impression of what that experience will look like.
Without the right tools—ones that enable virtual experiences—your company may lose its competitive advantage, struggle to close deals, and keep people excited about your products.
Decreasing sales performance
The goal of any sales team is to close deals. Simple enough, right?
Yet, closing deals has become increasingly challenging, especially in a remote world. Add to that rising customer expectations from virtual experiences, and it's clear the traditional sales process isn't cutting it today.
Here's what we know. Companies with sales enablement saw a 49% win rate on forecasted deals, while those without only achieved 42.5%.
Why is this the case? One of the biggest advantages of sales enablement technology is the ability to personalize the different stages of the customer journey. By adopting the right sales enablement tools, your sales teams can update content, create use-case-specific demo environments, and provide customers with immense value.
This can result in higher sales performance as your sales and marketing teams work to create engaging customer experiences that can easily adapt to change.
Unoptimized sales processes
As the majority of companies are still fairly new to sales enablement, many of them have underperforming sales teams, weak links in the enablement process, and misaligned sales and marketing teams.
78% of the participants in the 2019 World-Class Sales Practices Study claimed that their sales tech was insufficient at solving key sales challenges.
Sales enablement technologies can solve these problems with an agile and measurable approach that unifies sales teams, elevates customer experiences, and generates actionable insights that continuously optimize the process.
Inconsistent sales enablement training
Consistency matters. You need your sales teams to be on the same page. Training materials help sales teams focus on the buyer's perspective.
Surveys show that 65% of employees find high-quality training to be an important factor in their success.
You want to make your interactive demos, tutorials, webinars, and other training materials accessible to your staff. The right sales enablement tech not only centralizes this content, but also digitizes it to enhance accessibility.
Why does this matter? When your teams deeply understand your products and services, their synergies and the value they provide makes a seamless customer experience a far easier task.
Poor communication between your teams
Modern sales teams cannot afford to operate in silos. Your different teams (and departments) need to work together, and keeping everyone in line is a significant selling point of sales enablement tech.
Did you know that 42% of sales reps say they don't have enough information before engaging in a sales call?
How do you ensure that your sales team gets enough information from marketing to do their job? What happens when your sales department doesn't communicate customer needs and developing trends?
Think about it like this. Your marketing team generates content for the sales team to use. It may partner with revenue operations as well to ensure that the return on investment (ROI) is positive.
A successful sales enablement process must include open communications between marketing and sales. That means starting with defining everyone's responsibilities and communicating your goals to every department. From there, sales enablement technology keeps the focus on creating empowered customer experiences and the outcomes that matter to your business.
No meaningful ways to measure sales process effectiveness
Collecting data enables you to generate actionable insights to improve the entire sales cycle.
Consider what's working right now and what needs extra attention? Can you track key performance indicators to illustrate your results? Doing this is much easier with sales enablement technology.
You can track how customers interact with software demos, where they are struggling, assess usage statistics, and give your sales teams a powerful tool that's designed specifically with experiences in mind.
CloudShare's Game-Changing Virtual Experiences Make Sales Enablement Easy
It's no secret customers have higher expectations than ever before. That's why cloud sales enablement should be at the top of your priority list.
Sales enablement technology is a powerful tool that can transform the way you approach demos, POCs, training, sandboxing, and any other remote software experiences.
Interested in learning remote sales enablement best practices? Subscribe to our newsletter today.
---
What you should do next…
1. Subscribe to our newsletter:
Subscribe to our newsletter below for the latest news, advice and thought-leadership for software professionals. Or visit our blog to browse our most recent articles.
2. Learn how virtual labs can grow your business:
To learn more about how CloudShare helps software organizations grow revenue, increase efficiency and improve quality, visit our resources page. You'll be able to browser dozens of valuable white papers, eBooks, webinars, case studies, and brochures.
3. Get a FREE, no obligation demo:
Discover just how easy it is to create your cloud environment—in minutes! One of our friendly virtual labs experts will be happy to:
Show you the platform in action
Calculate pricing for your business
Set you up with a 14-day free trial
Answer any questions you have
No pressure or obligation