Say Hello: CloudShare's New Features
To get articles like this free in your inbox, subscribe to our newsletter.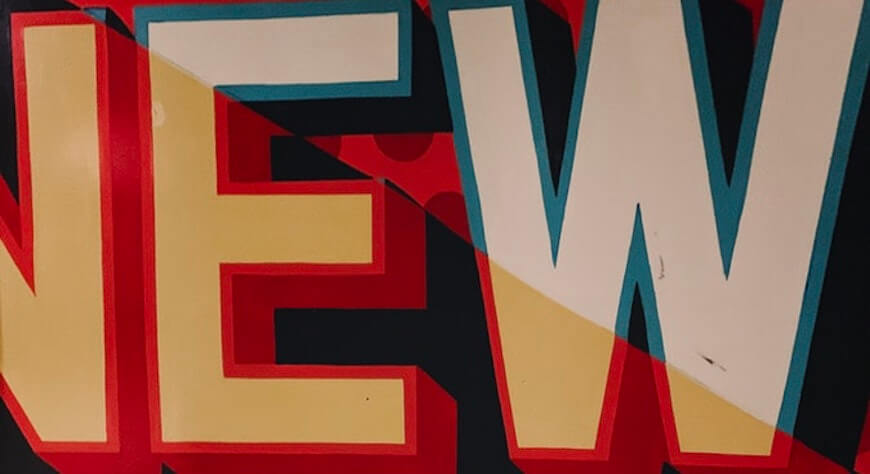 Over the past few weeks we have been continuously improving CloudShare in order to further simplify your setup process and help you deliver your solutions faster. In this post, we're more than happy to share some of the more exciting updates that made it into production.
Windows package selection
Ever find yourself wasting valuable time looking, downloading and installing your favorite applications on your VMs? Well… not anymore! The entire application and tool installation process just got a lot simpler thanks to the new windows package selection install.
Some insight
When you want to install a windows package onto your machine, the usual process is that you have to go the web, look for your relevant package, select the package you want, select where you want to install it on your machine, wait for it to be downloaded and then finally, access it. Wow, that's a pretty exhausting process (we're exhausted just thinking about it).
We decided to cut this excessive process and create one large database with all of your package selections, so you can get started even faster and don't have to worry about getting your machine set-up.
From now on, all you need to do is open the package selection Window (as seen in the image below) :
and a new window will open where you can search and select your requested packages:
That's it. We'll make sure your packages are installed the first time you spin up your machine!
Custom Web Access Links
This enhancement is a result of great feedback from our customers, and as always, we're extremely grateful to the CloudShare community.
We're always open to improving CloudShare based on your feedback and comments and the custom web access link addition is a classic example of how great feedback can lead to an exciting new update.
The Custom web access link lets you configure multiple web access suffixes for the same VM, define a name for each of the VMs and select a default suffix.
This new addition is especially helpful for those of you who have several apps running on the same VM and want your users to have separate access links to your app.
Once configured, the various suffixes will be visible in your VM list. Each suffix that was defined by name will have its name on display as well as its full web access link.
If a user chooses a default URL suffix, it will be visible in the 'Web Access' blue action button on the bottom of the VM section (see screenshot)
API V3
We have a shiny new updated API v3 with a modern and more intuitive interface that possesses more functionality, when compared to previous versions.
Being developers ourselves, we truly understand the needs and wants of fellow developers and we know that the small things can truly make a big difference.
API v3 is now a "first class citizen" in CloudShare. This means that in addition to continuously improving and updating the API, the API is used internally, further uncovering the true capabilities of Cloudshare.
New Template – ESXi 6.0 Env
We have a new addition to our point and click pre-configured VM template library: ESXi 6.0Env.
This out of the box template joins our template library and further simplifies the IT environment setup.
If you are not yet a CloudShare user, simply select the ESXI 6.0Env from the showcase page, select your desired plan and voila, your environment will be ready in a few minutes.
This environment is pre- configured with:
VMware ESXi server 6.0
Windows Server 2008 R2 x64 with vSphere 6.0 client Unlicensed.
What's Next
We have put a lot of sweat into these features and we can't wait to further improve CloudShare day by day. You can look forward to regular updates and we would love to get your feedback – regarding adding features and enhancing CloudShare. Feel free to post your thoughts on this blog, on our social media channels or on our support channel.
The new features are now available on CloudShare. To access them, login to your account.
If you are not yet a CloudShare user, access the on-demand plan. It's a risk free, pay as you go plan.
---
What you should do next…
1. Subscribe to our newsletter:
Subscribe to our newsletter below for the latest news, advice and thought-leadership for software professionals. Or visit our blog to browse our most recent articles.
2. Learn how virtual labs can grow your business:
To learn more about how CloudShare helps software organizations grow revenue, increase efficiency and improve quality, visit our resources page. You'll be able to browser dozens of valuable white papers, eBooks, webinars, case studies, and brochures.
3. Get a FREE, no obligation demo:
Discover just how easy it is to create your cloud environment—in minutes! One of our friendly virtual labs experts will be happy to:
Show you the platform in action
Calculate pricing for your business
Set you up with a 14-day free trial
Answer any questions you have
No pressure or obligation