SharePoint Templates: Site Templates for SharePoint 2013
To get articles like this free in your inbox, subscribe to our newsletter.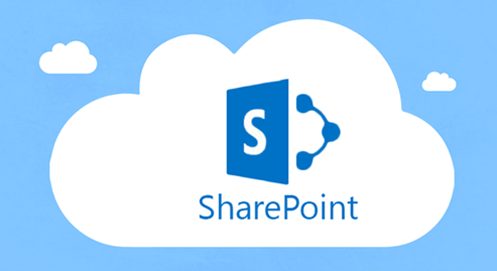 (Last updated in 2018)
SharePoint 2013 offers a vast variety of out-of-the-box site templates. One of the success factors of your SharePoint deployment is choosing the most suitable site template that meets your business needs.
I've been asked many times which site template can serve particular required needs and what differs one template from another, so I decided to write a quick overview of all the available SharePoint 2013 site templates and their common uses. I've also prepared a SharePoint 2013 environment configured with all site types for some hands-on experience.

Collaboration Site Templates
Team Site – The most common SharePoint template, mainly used by teams to collaborate, organize, create, and share information and documents.

Blog – a site on which a user or group of users write opinions and share information.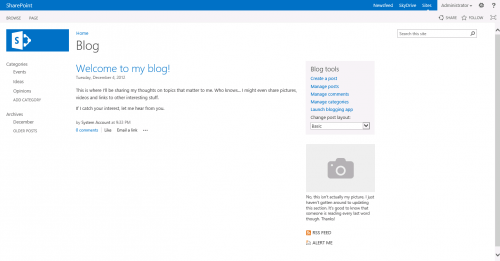 Developer Site – this site template is focused on Apps for Office development. Developers can build, test and publish their apps here.

Project Site – this site template is used for managing and collaborating on a project. Project site coordinates project status and all additional information relevant to the project.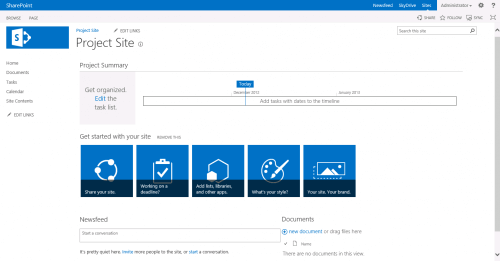 Community Site – a site where the community members can explore, discover content and discuss common topics.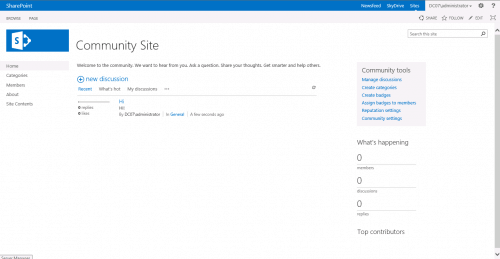 Enterprise Site Templates
Document Center – this site is used to centrally manage documents in your enterprise.

eDiscovery Center – this site is used to manage, search and export content for investigations matters.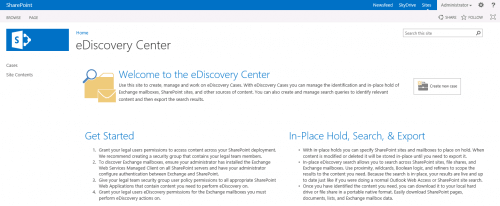 Records Center – this site is used to submit and find important documents that should be stored for long-term archival.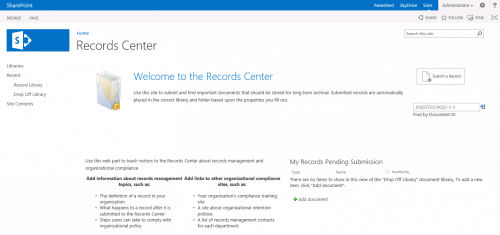 Business Intelligence Center – this site is used for providing access to Business Intelligence content in SharePoint.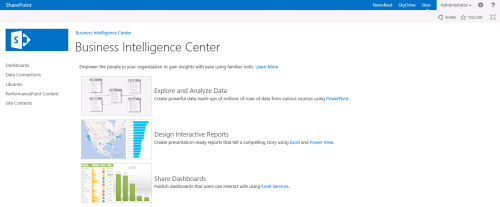 Enterprise Search Center – this site delivers an enterprise search experience. Users can access the enterprise search center to perform general searches, people searches, conversation or video searches, all in one place. You can easily customize search results pages.
My Site Host – this site is used for hosting public profile pages and personal sites. This site can be available after configuration of the User Profile Service Application.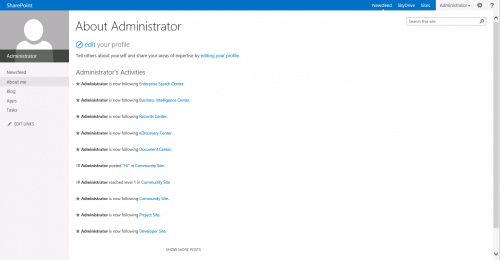 Community Portal – this site is used for discovering new communities across the enterprise.
Basic Search Center – this site is delivering the basic search experience.

Visio Process Repository – this site allows you sharing and viewing Visio process diagrams.

Publishing Site Templates
Publishing Portal – this site template is used for an internet-facing sites or large intranet portals.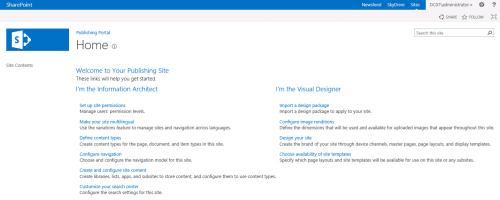 Enterprise Wiki – this site is used for publishing knowledge that you want to share across the enterprise.

Product Catalog – this site is used for managing product catalogs.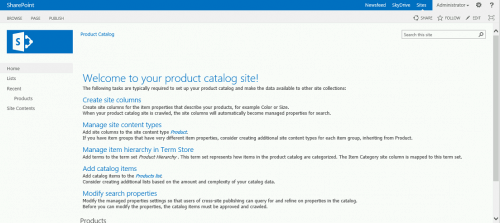 If none of those
SharePoint site templates
meets your needs you can always create custom templates.
You may also be interested in reading about:
How to install workflow manager SharePoint 2013
---
What you should do next…
1. Subscribe to our newsletter:
Subscribe to our newsletter below for the latest news, advice and thought-leadership for software professionals. Or visit our blog to browse our most recent articles.
2. Learn how virtual labs can grow your business:
To learn more about how CloudShare helps software organizations grow revenue, increase efficiency and improve quality, visit our resources page. You'll be able to browser dozens of valuable white papers, eBooks, webinars, case studies, and brochures.
3. Get a FREE, no obligation demo:
Discover just how easy it is to create your cloud environment—in minutes! One of our friendly virtual labs experts will be happy to:
Show you the platform in action
Calculate pricing for your business
Set you up with a 14-day free trial
Answer any questions you have
No pressure or obligation