Sharing is Caring: Why CloudShare is a Better Option for Ravello Customers than Oracle
To get articles like this free in your inbox, subscribe to our newsletter.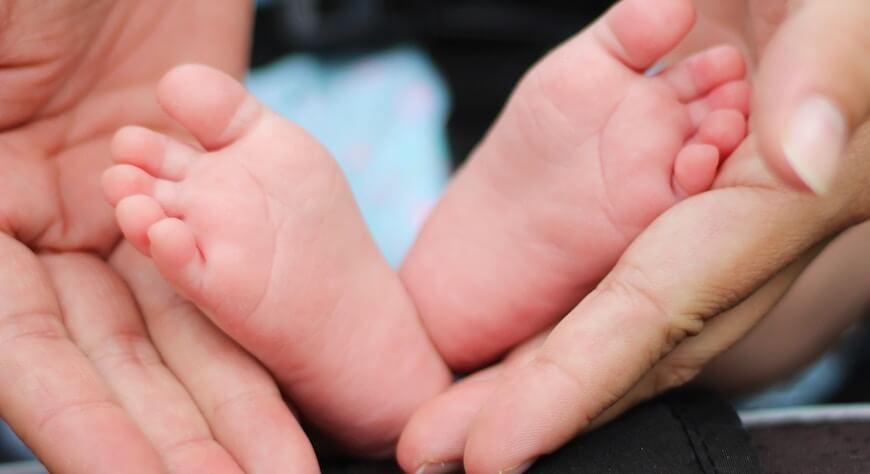 The time is coming soon for Oracle Ravello customers to make a choice. Stick with the status quo and take the risk of an expensive future, or actually make a decision and choose a real alternative.
In May 2020, Oracle's Ravello service is reaching its end of life, with users getting the option to move to Oracle Cloud. Ravello got its start back in 2011 with nested virtualization technology that enabled users to run existing virtualization workloads in the cloud for virtual labs and other use-cases. In 2016, Oracle acquired Ravello, and as Oracle often does with companies it acquires, it's folding the technology into its broader offerings.
The challenge is that Ravello and those that use that technology bought into it originally not because it was a general cloud technology, but rather because it was purpose-built. And there's a big difference between a general purpose cloud and a specialist cloud like what CloudShare offers.
A general purpose cloud is useful for general purposes
One of the key use-cases for Ravello is as a virtual lab and it was also used by some organizations to enable proof of concepts (POC) and sales demos. Those things are possible in a general purpose cloud, but it's both more complicated and expensive.
Ravello had a decent solution for virtual labs; that's how they built a customer base and why Oracle acquired them. But the solution is relatively thin for training and even more sparse when it comes to sales enablement. While Ravello is used by some organizations for training, it has no dedicated modules to facilitate and speed up processes. They simply allow for creation of environments. With the move to Oracle and its general purpose cloud that situation will not likely to change.
CloudShare on the other hand is not a generalist cloud, we're a specialist cloud and global leader in virtual training applications. We can be integrated with learning management systems (LMS), which is critical when you're running and managing classes for customer education, employee learning and development.
What that means is we know how to provide virtual training labs for students in a virtual classroom environment, regardless of how large or small the class is. Students can all start immediately as they login and the instructor can monitor and see what students are doing, jumping in as needed when they're stuck.
It's also easier for administrators to get up and running. CloudShare admins can be independent and self-sufficient in managing environments, with full flexibility for scheduling and modifying classes.
Among the benefits of the CloudShare specialist cloud are:
A full management and scheduling system to automatically control resources and plan your usage.
The ability to customize and design our UI to match your own application's design.
Reporting:

Not just knowing what you spent and when, but a full analytics platform to identify usage trends and activity.
PoC and Student monitoring so you can track and understand engagement, because it's important to always have visibility into who the users are or how they're using a PoC.
Isolation matters
There are a lot of different ways companies make use of virtual IT labs. Among our biggest customers are large cybersecurity vendors who run complex threat hunting scenarios in a safe and isolated environment.
Whether it's for threat hunting or another form of training, having an isolated virtual cybersecurity lab is important. No manager wants to have data or access from one environment leak into another. That's why proper isolation of a virtual training environment is something you really need to make sure you have for your organization's virtual lab environments.
You get what you pay for
Parents often tell their kids that "you get what you get and you don't get upset." For adults perhaps a more appropriate cliché is the saying is you get what you pay for, which is something that Ravello users need to keep in mind.
With the option for existing Ravello users to migrate to Oracle Cloud now, Oracle is making a seemingly attractive offer to customers with a low price. But as IT managers know all too well, lowest cost bids aren't often the best and the final cost isn't always the same as the initial cost.
Ravello has had attractive pricing, but at the cost of a limited feature set. With Oracle Cloud, pricing will (initially) remain attractive but users will get even less features because it is a general purpose cloud offering. A general purpose virtual lab solution requires more time to customize for training, it requires more time for sales enablement and POCs, too.
For customers looking for a Ravello replacement, simply choosing Oracle Cloud will not solve the real problem if the challenge is training. It won't accelerate sales, either. In short, it won't be a solution that improves the business, from the get-go, and it'll only become much more difficult and less cost efficient as time goes on.
Back when CloudShare was founded a dozen years ago, the cloud was a place exclusively for early adopters and virtual labs wasn't something that the public cloud provided. In 2020, simply providing virtual labs running in the cloud isn't enough, either.
If you care about your business and your customers, you need to be able to share the right experiences. Cut corners to save a little now and it will cost you a whole lot more down the road.
---
What you should do next…
1. Subscribe to our newsletter:
Subscribe to our newsletter below for the latest news, advice and thought-leadership for software professionals. Or visit our blog to browse our most recent articles.
2. Learn how virtual labs can grow your business:
To learn more about how CloudShare helps software organizations grow revenue, increase efficiency and improve quality, visit our resources page. You'll be able to browser dozens of valuable white papers, eBooks, webinars, case studies, and brochures.
3. Get a FREE, no obligation demo:
Discover just how easy it is to create your cloud environment—in minutes! One of our friendly virtual labs experts will be happy to:
Show you the platform in action
Calculate pricing for your business
Set you up with a 14-day free trial
Answer any questions you have
No pressure or obligation