Software Training Labs in the Modern Enterprise
To get articles like this free in your inbox, subscribe to our newsletter.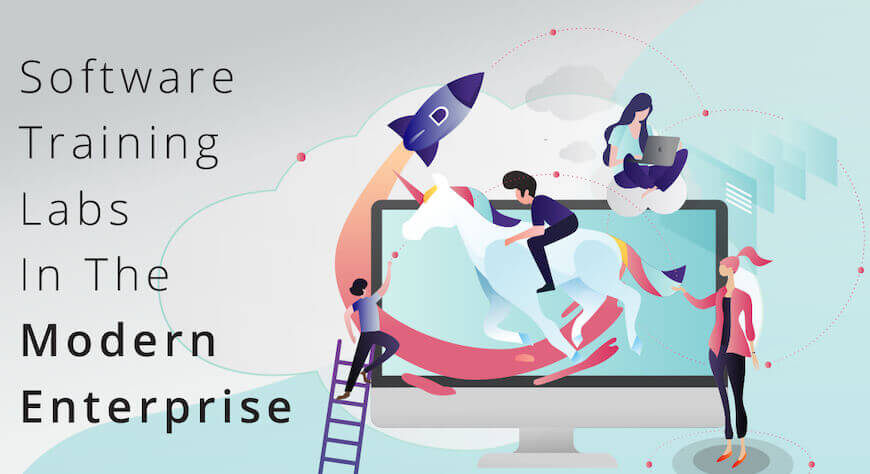 Not all that long ago, software training in the enterprise was largely based around the use of informational videos. While video-based training does have its place, it isn't ideal. Videos sometimes contain knowledge gaps, and there isn't a way for a student to ask the instructor questions in real time. Perhaps more importantly, the lack of interactivity makes it easy for a student to simply tune out.
Of course, video-based training isn't the only option available. Many organizations have built training programs around interactive labs. These environments can potentially provide the best possible training experience because they allow for true interactivity—but if not properly implemented, virtual labs can become a source of frustration for students and trainers alike. That being the case, there are several things that should be considered prior to creating an interactive training environment.
EBOOK
The Training Snack Pack
All of our best training resources in one place.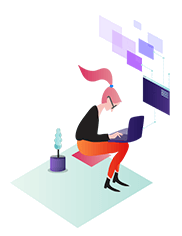 One of the first things that must be considered is how the students will access the training. There was a time when the only practical option was to fly the students to a training center on the other side of the country. Today, however, online learning has become a viable option. If online learning is to be used, the learning platform has to be accessible to all of the students.
Some students will access the training platform from a PC, but others will inevitably prefer to use a Mac, Chromebook, or some other device. As such, it isn't realistic to expect students to install software directly onto their devices. Instead, the training platform needs to be browser-based so that students can access it from any device and from any location.
This brings up another important point: It can no longer be assumed that the trainer and the students will all be in the same room. That makes it crucial to create a training environment that's completely immersive; it should feel substantially similar to an in-person event.
For example, the trainer needs to be able to interact with students and to have the ability to make ancillary materials such as PDF files, quizzes, or surveys available to the students on an as-needed basis. In addition, it's imperative that the instructor can see all students' labs and assist them remotely, share their sessions, have the ability to perform demos, and other remote functionality.
As important as it may be to ensure that students are able to interact with the trainer in a meaningful way, it's ultimately the training environment that's the most important. In this regard, lab-based training environments have traditionally suffered from various scalability challenges. It's one thing to train five students at the corporate headquarters, and quite another thing to make the lab environment available to the attendees at a large conference and train a thousand people at the same time.
Regardless of its scale, the virtual training lab environment should perfectly mimic the production environment, but be sandboxed in a way that prevents anyone from actually accessing production resources. Creating a scaled-down version of the production environment can do a disservice to the students, as the training environment may end up being considerably different from the one they'll eventually be working in.
As such, one of the hallmarks of a truly effective training platform is that it allows the trainer to build a cloud-based environment that perfectly matches the environment the organization's using in production, regardless of how complex that environment may be. And because public cloud providers bill their customers for the resources that they consume, the training portal should include native tools that can help the training manager monitor training costs.
Given the amount of work involved in building a complex training environment that mimics the production environment, it's important for the trainers to have a way of resetting the environment after each class. This keeps them from having to recreate the lab from scratch each time it's used—additionally, having a reset option also guards against both human error and configuration drift.
Finally, your training platform needs to provide actionable insight into the training process. Training often represents a significant investment for an organization, so it's important to be able to quantify the trainer's effectiveness, as well as the student's comprehension and retention.
Regardless of whether your training program is self-paced, instructor-led, or led by a virtual instructor (VILT), your training platform needs to be completely customizable, and it needs to be adaptable as your organization's training requirements evolve over time.
---
What you should do next…
1. Subscribe to our newsletter:
Subscribe to our newsletter below for the latest news, advice and thought-leadership for software professionals. Or visit our blog to browse our most recent articles.
2. Learn how virtual labs can grow your business:
To learn more about how CloudShare helps software organizations grow revenue, increase efficiency and improve quality, visit our resources page. You'll be able to browser dozens of valuable white papers, eBooks, webinars, case studies, and brochures.
3. Get a FREE, no obligation demo:
Discover just how easy it is to create your cloud environment—in minutes! One of our friendly virtual labs experts will be happy to:
Show you the platform in action
Calculate pricing for your business
Set you up with a 14-day free trial
Answer any questions you have
No pressure or obligation