How Software Vendors Can Get a Leg Up in Customer Success
To get articles like this free in your inbox, subscribe to our newsletter.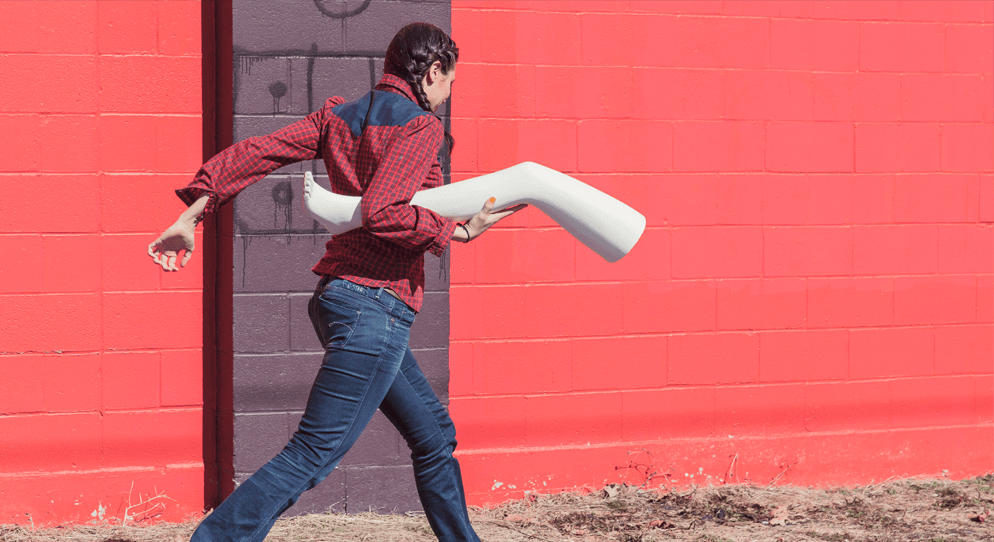 Customer support is an important aspect of the customer experience, and we all know how important the customer experience is to customer success.
According to a 2016 research report by NewVoiceMedia, US companies are losing $62 billion a year due to poor customer service. The report also reveals that almost half (49%) of customers switched vendors to escape poor customer service.
The stakes are even higher for enterprise software vendors as each customer contributes a larger share of their total revenues. In addition, while a consumer can function fine without their favorite pair of headphones for a day or week, enterprise customers typically have business riding on their enterprise software. Any downtime can cause them lost business and lost revenues. With so much riding on today's enterprise software, when your customers encounter issues, they need them resolved as soon as possible. If your solutions are delayed because your skilled support engineers are spending hours or days of their time recreating and configuring customer environments instead of beginning the troubleshooting process, then chances are that you should be looking for a smarter and more efficient sandboxing solution.
You need to provide your support teams with the tools and technologies that enable them to work quickly and efficiently, and to collaborate across oceans and time zones so you can provide true 24/7 support. Providing the right IT test labs is a critical piece of the puzzle.
Drawbacks of On-Premise Test Labs
On-premise test labs not only require a large hardware and maintenance investment, limited resources may delay use and restrain agility. In addition, configuration drift between labs may affect the quality of resolutions as on-prem labs have likely accumulated subtle differences over time that cause differences in behaviors.
Advantages of Cloud-based IT Labs
Cloud-based labs are highly desirable for multiple reasons, including:
Available Resources On Demand: No more waiting for resources to become available. Cloud-based virtual labs mean that a test lab is always available when you need it, regardless of where you are physically located.
Easier Collaboration: Teams can collaborate more effectively by sharing customer environments and snapshots of exact issues.
Improved Resolution Quality: You can always be sure that your teams are working on an exact replica of a customer environment or product version, which can be reverted to its original state at any time. With exact replicas, you avoid the "it might work for you, but it doesn't work for me" phenomenon.
Greater Agility: Working with exact replicas also gives support managers the flexibility to have multiple reps tackle the same issue from different approaches to speed resolution.
But Beware, Not All Cloud-Based IT Labs Are the Same
When you compare cloud-based lT labs, you should be comparing more than infrastructure. There are other issues here that can make a big difference to the types of scenarios you can support and to the speed of your resolutions.
Support for Complex Networking: A key differentiator among cloud sandboxing services is the ability to replicate complex applications and customer environments, as is, without re-architecting. So whether you employ promiscuous mode or nested virtualization, you should be able to upload your environments without modifications.
Ease of Use: It sounds basic, but it's not. If something as basic as importing custom environments is ftp-slow, and errors or missing information is discovered only after hours or days, then your team will not be able to work at maximum efficiency.
Templates of Common Applications: Another bonus of cloud-based test labs is the availability of fully-licensed, prebuilt templates for operating systems and popular applications for common testing scenarios.
Cost Control Policies: You don't want to fall victim to too much of a good thing. Look for customizable policies that can preset the lifespans of environments or automatically detect and shutoff inactive ones so you don't get charged when they are not in use.
Cloud-based IT labs let you save money by resolving complex issues remotely instead of on-site, your team also benefits by being able to try different solutions in parallel and revert back at any time without affecting the customer's production environment. And with the right provider, it is easy to make sure that your team is always working on the correct customer configuration and product version, improving both the speed and quality of your resolutions and earning the highly desired customer satisfaction.
Introducing CloudShare's New Offering for Technical Support
With so many features that can improve the speed and quality of support resolutions, CloudShare is pleased to announce our CloudShare for Support Solution. CloudShare's specialized virtual labs let you easily spin up, share, save and reuse the most complex on-prem environments, increasing your team's productivity, speeding time to resolution, and improving the customer experience.
Here's what MuleSoft and erwin say about the value of CloudShare's Support Solution:
 "CloudShare's out-of-the-box environment policies let my team provision environments for a short time. Knowing that they will be automatically suspended or deleted was key, because it means that I don't need to manually manage the environments to control costs. Every time we use CloudShare, it saves us anywhere from four hours to a day. Even if we use CloudShare just once a week, the time savings and ROI are immense."
Avi Karnon, vice president of global support at MuleSoft.
"Another great benefit and time saver is when using CloudShare for customer support. CloudShare helps our support teams easily recreate the customer environment in order to test, review configurations, and troubleshoot when necessary, ensuring customers are experiencing the optimal performance of erwin solutions."
Greg LaMonica, director global consulting services at erwin.
---
Improve Productivity and Time to Resolution with Cloud-Based, Virtual IT Labs

---
---
What you should do next…
1. Subscribe to our newsletter:
Subscribe to our newsletter below for the latest news, advice and thought-leadership for software professionals. Or visit our blog to browse our most recent articles.
2. Learn how virtual labs can grow your business:
To learn more about how CloudShare helps software organizations grow revenue, increase efficiency and improve quality, visit our resources page. You'll be able to browser dozens of valuable white papers, eBooks, webinars, case studies, and brochures.
3. Get a FREE, no obligation demo:
Discover just how easy it is to create your cloud environment—in minutes! One of our friendly virtual labs experts will be happy to:
Show you the platform in action
Calculate pricing for your business
Set you up with a 14-day free trial
Answer any questions you have
No pressure or obligation