The Surprising Future of Cloud-Based Training
To get articles like this free in your inbox, subscribe to our newsletter.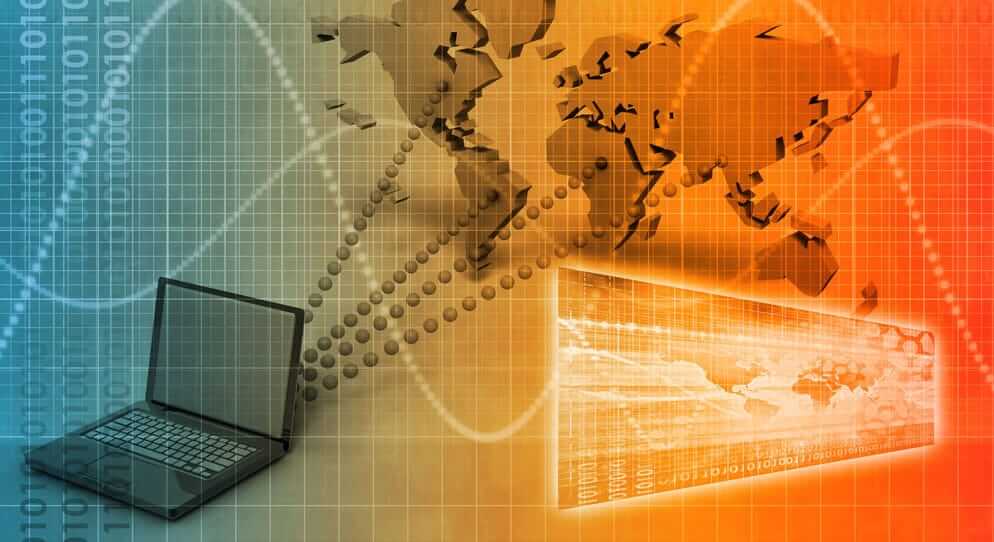 A Fresh Take on the New Roles of Virtual Training
Here's the thing about the future – you can't control it, but you can try to take an active part in shaping it. The future of cloud-based training is yet unknown, but we're pretty sure it is bound to be affected by today's trends, such as online learning, instructor-student online communication, globally connected students, and so forth. While we often discuss what it takes to provide the best training experiences today, we thought we'd take this opportunity to discuss what lies ahead and how we see the training industry evolving in the near future.
If your job depends on providing students around the world with the most effective training experience, not only do you have to make the best use of the tools you have, you must constantly be looking for new ways to deliver training, whether finding new instruction methodologies, figuring out new methods to maximize knowledge retention among millennials, or applying new cloud technologies. While all these hold the potential to significantly influence the future of training, we believe that the pairing between cloud-based technology and training methodologies will provide the greatest impact as we forge ahead.
The Changing Scope of Training
Beyond technological and educational methodology developments, the biggest, most drastic development waiting to happen, concerns the very scope of training:
Future training will not end in training employees on new software or products; it will have a much greater role in advocating innovation and knowledge sharing around the world.
The New Scope of Cloud-Based Training
So, let's get down to business and discuss the changes in the scope of cloud-based training in the near future:
Bringing People Together
You can't talk about training without taking globalization into account. Today, we have VILT (virtual instructor-led training) courses across the globe with multiple students attending the same virtual classroom at the same time. However, that's not enough. Global training is not only about technically enabling virtual classrooms; it is also about offering the same class in multiple languages with dedicated cultural modifications embedded in the course.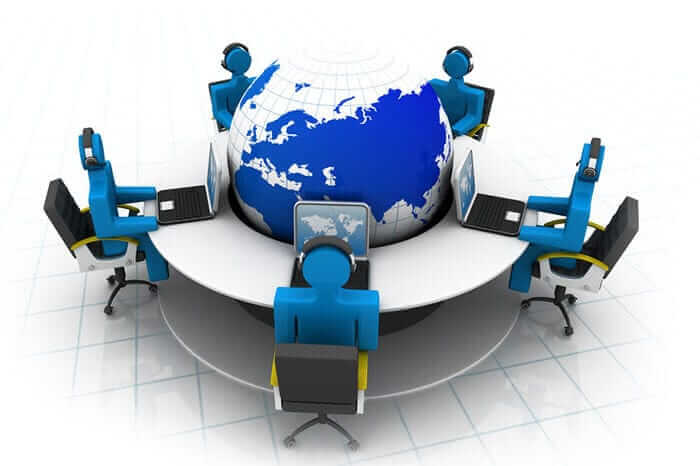 Future training needs to be viewed as more than simply instruction. It is a means to bring different students from diverse backgrounds and languages to the same virtual space, where they need to be addressed as both a homogeneous group and as unique individuals. This multicultural training approach is what we think true global training is about.
---
---
Sparking Knowledge Sharing and Mutual Inspiration
Mutual fertilization of knowledge is human kind's golden ticket to progress and prosperity. And cloud-based training is the ideal way to foster the sharing of knowledge and ideas. Today, virtual training software is primarily focused on optimizing instructor-student communication, which is indeed crucial for high-level instruction. However, cloud-based training presents a real opportunity to nurture social learning by sharing knowledge and ideas with the rest of the classroom through an omnichannel experience, accessible at any time, from anywhere. This higher level of social learning not only contributes to higher engagement rates but is also the best way to spur innovative thinking, entrepreneurship, inspiration and fruitful cooperation.
Encouraging Continuous Self-Learning
It's hard enough getting students to be actively engaged as it is, let alone have them think about a course outside of class hours. However, with growing globalization and diversity, training will need to transform into an elastic model of instruction, where students regularly touch base, absorb information and contribute inputs on-the-go. Once you turn training into content that joins you on the bus, at home or on the plane, it becomes a part of everyday life.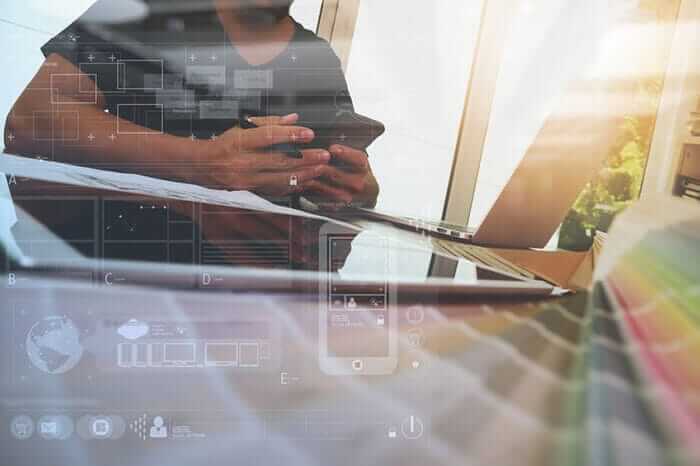 When delivered through multimedia formats, including audio, video and written content, training can evoke true motivation and self-driven learning. And if we know anything about learning, it is that when students are self-motivated, chances of success increase dramatically, in any area of expertise.
Enabling Wider Access to Knowledge
Yes, it truly is frustrating to wait another 30 seconds for a page to reload, especially if you are a millennial (who will constitute the majority of students in the very near future). However, high-quality performance goes deeper than that. Being able to get the same service from your cloud-based training, whether you are in Japan, India or Brazil, is essential not only to prevent millennial students from giving up quickly but even more importantly, to allowing equal access to knowledge to all.
Widening access to knowledge doesn't end with performance improvements alone; it also means enabling content to be adjusted according to the target audience. For example, if you are a highly tech-oriented student, but your peers are mostly tech-newbies, the course should automatically adjust according to your knowledge to keep you engaged, interested and challenged throughout. Training content needs to be quickly and easily customized to deliver a personalized training experience to a variety of audiences.
The Wrap Up
Training has always been, and remains, a crucial component to progress, whichever the industry. However, cloud-based technology is now further revolutionizing the training industry in that it changes not only its methodologies but the very core of its role in our society as a whole. And so, along with addressing current industry pains, it is also vital that we envision the future of this industry, and take an active part in designing it.
Because only then can we truly harness cloud-based training technology in the best possible way to serve the broader noble and productive scope of virtual training.
---
---
---
What you should do next…
1. Subscribe to our newsletter:
Subscribe to our newsletter below for the latest news, advice and thought-leadership for software professionals. Or visit our blog to browse our most recent articles.
2. Learn how virtual labs can grow your business:
To learn more about how CloudShare helps software organizations grow revenue, increase efficiency and improve quality, visit our resources page. You'll be able to browser dozens of valuable white papers, eBooks, webinars, case studies, and brochures.
3. Get a FREE, no obligation demo:
Discover just how easy it is to create your cloud environment—in minutes! One of our friendly virtual labs experts will be happy to:
Show you the platform in action
Calculate pricing for your business
Set you up with a 14-day free trial
Answer any questions you have
No pressure or obligation