Tech Sales Training: The Major Do's and Don'ts
To get articles like this free in your inbox, subscribe to our newsletter.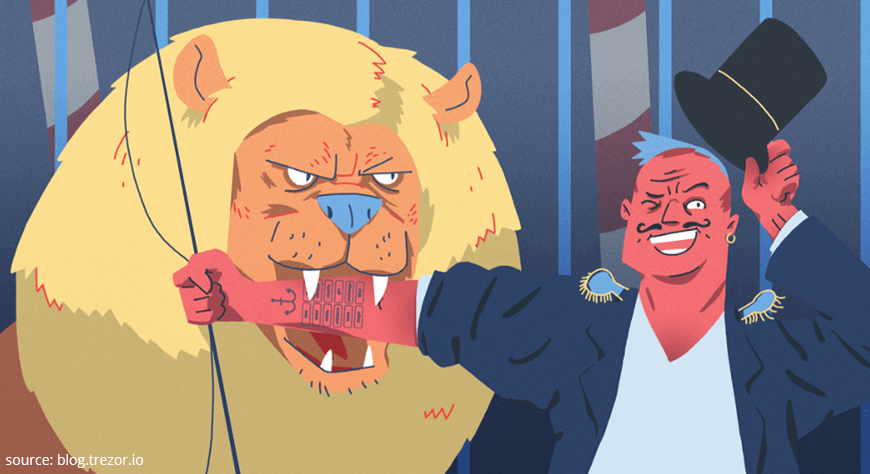 Sales performance is a cornerstone of success in business. As companies release new products, the ability to convert interested customers into paying ones is an essential skill for generating profits.
That's why it's in the manager's best interest to invest resources and time into technical sales training for the sales staff, especially in the technology industry that relies so heavily on innovation.
Other companies are aware of this need too. The U.S. Department of Labor's Bureau of Labor Statistics predicts that sales engineer jobs will experience a growth rate of 7% from 2016 to 2026.
Tech sales training is more than just giving out occasional pointers. Truly successful training programs involve changing the company's culture to encourage sales reps to boost conversion rates.
While providing incentives to employees works as a short-term solution, a more sustainable strategy is to give them the knowledge, practice, and confidence to carry out their line of work and generate results.
Let's talk about the kinds of skills your sales representatives need to succeed, as well as some do's and don'ts of technology sales training.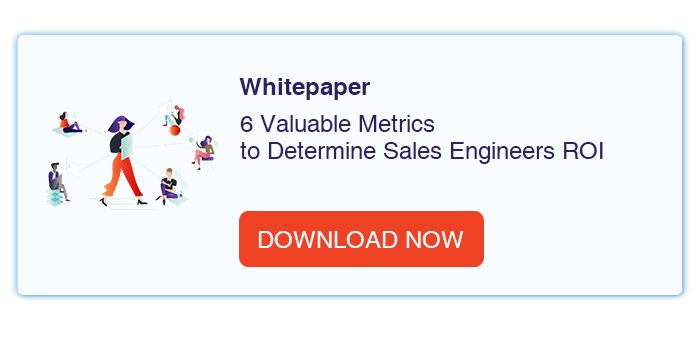 Skills to Teach
Product Training: When your company releases a new product or service, bring your sales team up to speed on how it works. Provide internal training to demo the product and show how to best explain its features to interested customers.
Industry Trends: Sales reps should be experts on the entire industry as a whole. Knowing what the current trends, patterns, and demands exist can make it easier for you to answer any questions customers may have.
Awareness of the Competition: A critical component of a technical sales presentation is addressing what other companies are doing and how your product compares favorably to the competition.
Presentation Skills: Successful sales reps know how to hold the attention of an audience, gauge their reactions, and tailor the presentation to their preferences. In other words, they have to do more than just list off features.
Connecting the Product with the Solution: Once you understand your audience, you can find their pain points and explain how your company's product is the solution. Telling a story from the customer's point of view, the primary goal of POC technology, will move the deal forward.
Fixing Technical Issues: Raise customer satisfaction by ensuring sales representatives know how to fix potential issues during the session.
The Dos:
Make the training accessible. Record each session so that engineers can access them at any time. Virtual training labs are an effective way to have content like lecture recordings, videos, and PDFs available on-demand.
Follow up with the sales team after the sessions. Practice product sales demos and prompt them to review previous material. You can't expect full knowledge retention after only one session, after all.
Require sales members to use your product or service so that they can explain it to customers with first-hand details.
Let employees know about success stories from your customers. Showing that your company's product has generated real-world success for other clients lets sales reps know how the process worked out.
Encourage sales members to be persistent with leads and follow up with each customer. Also, remind them to ask for referrals to generate future leads and boost sales enablement.
Monitor the progress of your sales team, whether through examinations or occasional checkups.
The Don'ts:
Delay technical sales engineer training. Get new employees up to speed early for a faster return on investment. Pair up new hires with expert sales managers immediately to get training and practice demos started.
Focus too much on knowledge retention that you ignore the practical application of the software. Sales representatives should apply the skills they learn rather than simply memorize them. It's important to consider what pain points your software is solving. This will make it easier for you to address them through your demos.
Shy away from constructive criticism. While many managers find it "stressful" to give negative feedback, be mindful that sales reps who can handle it are the most likely to improve.
Improve Your Tech Sale Training – Try Cloudshare Today
Cloudshare offers companies access to an intuitive platform that streamlines their sales POCs, virtual training, demos, and more.
Technical sales training requires a more detailed approach than traditional sales. Our platform provides you with all the tools you need to deliver sales demos and POCs that will convert warm leads into paying customers.
Start Converting more technical demos. See why Cloudshare is the right fit for your company: GET A DEMO
---
What you should do next…
1. Subscribe to our newsletter:
Subscribe to our newsletter below for the latest news, advice and thought-leadership for software professionals. Or visit our blog to browse our most recent articles.
2. Learn how virtual labs can grow your business:
To learn more about how CloudShare helps software organizations grow revenue, increase efficiency and improve quality, visit our resources page. You'll be able to browser dozens of valuable white papers, eBooks, webinars, case studies, and brochures.
3. Get a FREE, no obligation demo:
Discover just how easy it is to create your cloud environment—in minutes! One of our friendly virtual labs experts will be happy to:
Show you the platform in action
Calculate pricing for your business
Set you up with a 14-day free trial
Answer any questions you have
No pressure or obligation