The ABCs of Achieving Success with LMS
To get articles like this free in your inbox, subscribe to our newsletter.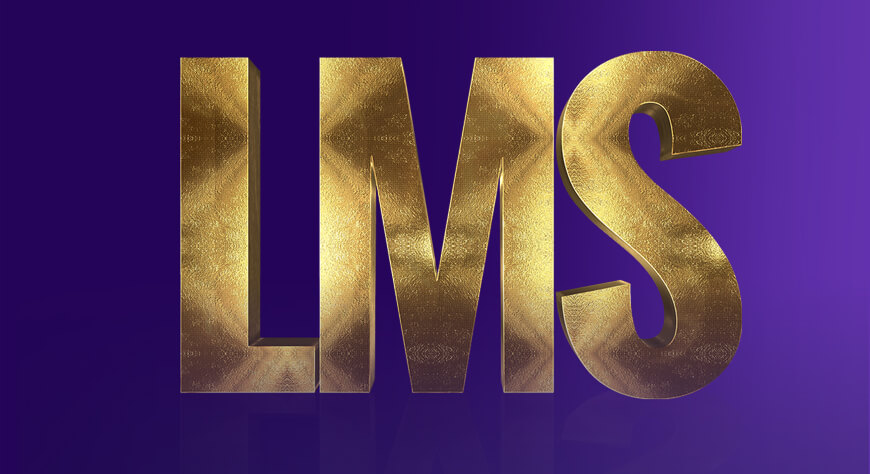 The e-learning market continues to expand and evolve rapidly.
Technavio, a research firm that keeps close tabs on the industry, recently published a report predicting e-learning will grow by USD 116-billion in a five-year span from 2018 to 2022. Of course, with immense market expansion comes a proliferation of technologies and tools.
Learning Management Systems (LMS) and virtual training labs (VTLs)—often used in tandem—are key catalysts to the booming e-learning market. Let's define each:
Learning Management System (LMS)
A solution that integrates and coordinates tasks involved in scheduling, delivering, administering, tracking, and documenting classroom and online learning and training programs. A close relative of the LMS, the Training Management System (TMS), performs a similar function with added emphasis on workflow and automated communications.
Virtual Training Labs (VTL)
A cloud-based virtual training lab brings complex environments online to give students and trainees the benefits of interactive experiential learning in a secure and fail-safe atmosphere.
Now, let's take a look at the ABCs of achieving success with an LMS and a VTL.
A is for accessibility
Obviously, as the way we work has become more dynamic, training programs now need to provide access anytime, anywhere, on any type of device.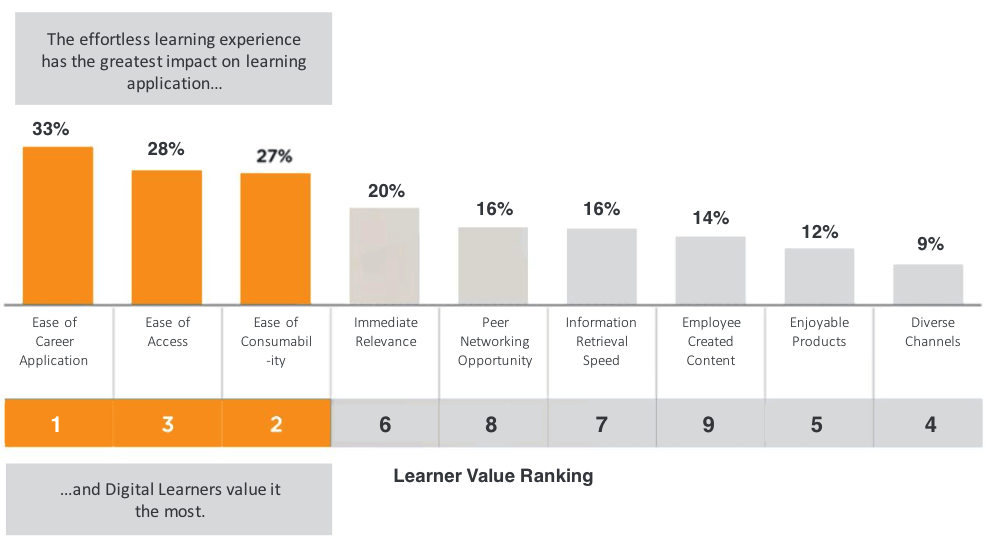 A recent Gartner study, cited in a post from Unboxed, reveals the three factors learners value most are:
Ease of career application
Ease of use
Ease of consumability
Unboxed author Jim Coe goes on to explain how micro-learning and accessible learning go hand in hand. "The process of repackaging training for agility also sets you up for quicker, more efficient development of training," Coe wrote.
"When a role responsibility changes, your trainers won't have to update an entire course or video if the material is broken into smaller pieces. They'll find the segment that needs to be updated instead of recreating the entire piece."
You could say on the student's end, A for accessibility, but on the trainer's end, A is for agility.
Agile training programs give trainers the ability revisit, reorder, or repackage specific components of a course to increase effectiveness.
B is for benefits
Software training organizations enjoy a myriad of benefits when LMS and VTS work together as one.
Speed
Virtual training labs make setup faster and easier. Training organizations can upload their own environments or use pre-built templates.
Flexibility
Training organizations can make multiple copies of the environments and easily reuse or customize them as needed.
Access
Learners access the labs through their browser.
Applicability
Students experience a hands-on experience on realistic environments running on the cloud.
Learning effectiveness
Features such as an instructor console, virtual "over-the-shoulder" assistance, and chat capabilities enhance the teaching.
Automation
Changes in one system are automatically propagated to the other. Automated workflows and data synchronization eliminate the need for manual entry of data between systems and reduce the possibility of errors.
Administrative efficiency
Automation features vastly reduce administrative burdens, such as maintaining lists of courses and students. As a result, there's no need to increase human resources as training offerings expand. Examples include:

Creating classes
Adding and editing students
Managing updates and corrections

Experimentation
Training organizations can more easily test the feasibility of projects that might otherwise be expensive, such as extending training classes to small numbers of students who are widely dispersed around the world.
Scalability
Training organizations can expand their customer base and increase student load without the costs and risks of data center expansion.
Better analytics
Data is readily available on both ends, making it easier to produce useful analytics and tracking metrics to better understand results.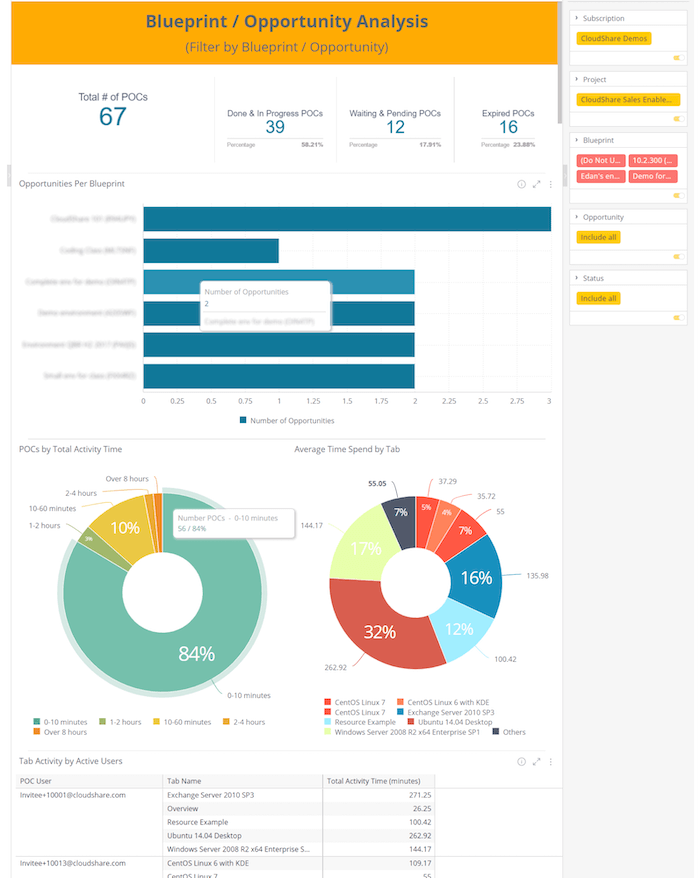 ROI tracking
Information flow between the systems consolidates reporting, enabling managers to analyze and maximize ROI by tracking costs and revenues.
C is for comparing learning management systems
If you're looking to invest in a new LMS system you're in for a vast—maybe even overwhelming—choice of vendors and solutions. Again, it's a big and fast-growing market.
Ryan Eudy of ej4 recently offered a useful checklist for comparing LMS providers on the Training Industry blog. Here's Eudy's advice:
Compare administrative features
Think about the makeup and skillset of your administrative staff and assess their needs in terms of:
Content management
Authoring tools
Scheduling
Reporting
Data security
Storage
Data import/export
Surveys
Exam editor
Compare student features
Determine if the LMS will enable you to offer students features such as:
Mobile accessibility
Training reinforcement (follow-up quizzes, notifications, etc.)
Social learning
Self-directed learning
Compare interfaces
Will the software be easy to use? Consider:
The main interface
Catalog search
Customization and personalization options
Compare costs
When looking at costs, consider:
License models
Setup costs
Support options and costs
Service parameters
Charges for additional features
Growth potential
Bonus: D is for deploy
Another insightful post on the Training Industry blog, by Brainer Solutions president Jerry Cox, offers useful tips for deploying the LMS you select. Cox recommends you:
Have a solid goal in mind
Involve your core implementation team to define a clear goal and determine how to measure the project's success.
Create an actionable plan
Review your vendor's implementation template as a starting point to create your own project plan. Create a plan to keep the project going in the right direction with a schedule the resources you'll need for each step.
Communicate
LMS implementation has many moving parts and involves a lot of people, so it's important to create and document a communication plan to reference throughout your project.
Finally, let's take a look at some best practices for conducting virtual instructor-led training:
Equip trainers with soft skills including presentation techniques and classroom management methods.
Ensure your instructors are comfortable with the tech platforms you'll put in place.
Take full advantage of features enabling you to repurpose training content, record sessions, screen share, and deliver additional materials.
Implement interactive activities in the training program to provide a hands-on experience.
---
What you should do next…
1. Subscribe to our newsletter:
Subscribe to our newsletter below for the latest news, advice and thought-leadership for software professionals. Or visit our blog to browse our most recent articles.
2. Learn how virtual labs can grow your business:
To learn more about how CloudShare helps software organizations grow revenue, increase efficiency and improve quality, visit our resources page. You'll be able to browser dozens of valuable white papers, eBooks, webinars, case studies, and brochures.
3. Get a FREE, no obligation demo:
Discover just how easy it is to create your cloud environment—in minutes! One of our friendly virtual labs experts will be happy to:
Show you the platform in action
Calculate pricing for your business
Set you up with a 14-day free trial
Answer any questions you have
No pressure or obligation