The Best Ways to Do Cyber Resilience Training
To get articles like this free in your inbox, subscribe to our newsletter.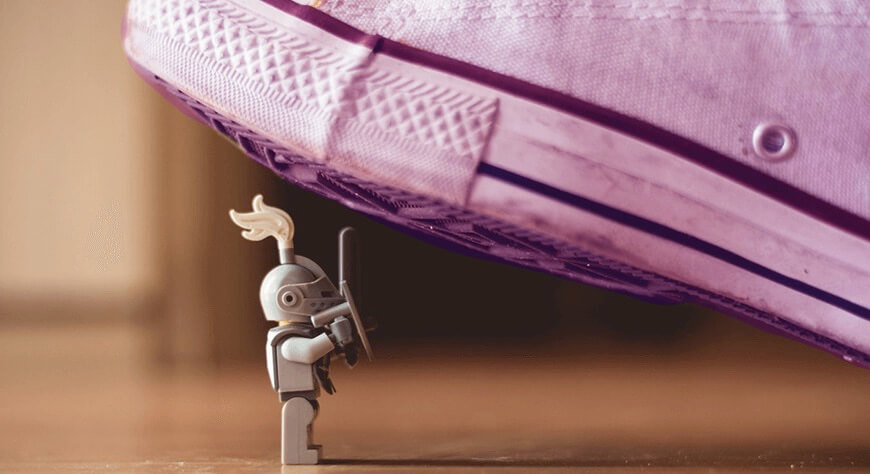 Modern businesses have a lot to juggle when it comes to cybersecurity. There are threats everywhere you look today. But it isn't enough to implement lackluster cybersecurity systems.
A successful business must stay on top of digital security and often spend large amounts of resources improving protection and security for their digital infrastructures. Companies in every industry stay on their toes to avoid the costly consequences of a data breach by installing firewalls, encryption methods, and anti-malware measures.
And even the most secure companies can fall victim to cyber-attacks. That's why your organization must focus on cyber resiliency training. Because when attacks take place, your company needs the right systems in place to bounce back quickly.
Cyber Resilience vs. Cybersecurity
You shouldn't confuse cyber resilience with cybersecurity. Cyber resilience is an important yet often ignored aspect of digital security that's just as vital as cybersecurity. The differences between the two are:
Cybersecurity

is the strategies and tactics used to protect a company's digital systems and data. An active cybersecurity policy prevents criminals from gaining access to your servers initially.

Cyber resilience

is your organization's quick and meticulous response once a breach occurs. Providing excellent

cyber resiliency training

means your business can withstand and recover from the effects of a cyberattack when it seeps through your first-line defenses.
How important is cyber resilience?
Both cyber resilience and cybersecurity are necessary for modern businesses. We have all heard about major data breaches at companies like T-Mobile, MailChimp, Uber, and MediBank. 
And trust us – if it can happen to them, it can happen to you.
Even smaller businesses are in the crosshairs. Many small businesses claimed they were victims of cybersecurity attacks in recent years.
Here is a list of companies with notable hacks:
T-Mobile (37 million customers) hacked in January 2023

MailChimp (unknown amount) hacked in both 2022 and 2023

Uber (70,000+ employee records) hacked in December 2022

MediBank (4 million customer records) hacked in October 2022
No matter where you work, you can't rely on merely preventing breaches. You must keep your company resilient if you want to mitigate the consequences.
Creating an effective cyber resilience program is one of the best ways to deter potential criminals from targeting your organization.
What can I do?
Understand that a cyber resilience program aims to keep your business functional during an attack so that your employees can still access the resources they need. You also want to set up additional measures to keep internal data secure.
Here are some basic strategies to help you get started:
Facilitate Communication Between IT and Management
Cyber resilience training isn't a general skill most employees in your organization will have, so the IT department must clearly communicate potential security risks to upper management.
Know how to define risk and show how costly an attack can be to the company's bottom line. Data breaches will lead to lost productivity, which will translate into lost revenue and less profit.
Backup Your Data
Every business needs backups of internal data on a separate network in case security is compromised. Daily automatic backups are ideal, but you should use a weekly manual backup policy, at the very least.
This will guarantee that your data is both safe and accessible in the event of a breach.
Educate Your Employees
Human error is responsible for 82% of data breaches, making it the weakest link in many companies' digital security strategies. Cyber resilience isn't a job for only the IT department. Everyone must be up-to-date on incident prevention and response. 
Investing in virtual training labs for every employee allows you to provide training specific to their roles that help improve your overall cybersecurity resilience.
For example, a simulated environment allows you to test how well employees can identify phishing emails beyond typical methods. You can directly show them how quickly clicking the wrong link or providing login credentials to a phishing email can create significant issues.
Review Incident Response Plans
An essential element of cyber resilience is preparedness in case of a cyber attack. An incident response plan is created ahead of time so everyone involved knows how to react immediately to minimize the incident's impact.
Frequently reviewing existing incident responses can improve the effects of cyber resilience training by reinforcing how to react to specific incidents. As a result, everyone from the cyber security to support staff in other departments will understand their role in a specific incident.
A cyber resilience online training platform allows you to simulate these incidents in a controlled environment. Employees throughout your organization can run through their tasks to make sure they understand how to do their part to mitigate the damage from the incident.
Cyber resilience training often focuses on preventing attacks, but you should also include training that covers how to respond if a breach occurs. Reviewing response plans and simulating and acting on them can benefit your organization tremendously.
Taking Advantage of Training Labs
The best way to train for cyber resilience is to simulate real-world scenarios where data breaches occur. That's why most businesses opt for virtual cybersecurity training, which allows employees to practice incident response in a safe and simulated situation.
Employees practice containing, investigating, and rectifying cybercriminal attacks in a virtual cybersecurity lab environment. This makes them calmer and more prepared in the event of a real breach.
Online virtual instructor-led training also comes with its own benefits over in-classroom training. Classes can be taken from any location at any time through the Internet. This reduces the cost of setting up physical training labs and makes scheduling training sessions much easier.
Cyber Resilience Is a Must-Have for Any Organization
Cyber resilience isn't optional today. It's just as crucial to modern businesses as cybersecurity. Your company needs to have systems in place to prevent and recover from cyber-attacks.
Managers should prioritize cyber resilience for all employees in environments where both small and large organizations are in the crosshairs. Virtual training is a cost-effective and potent way of keeping everybody up-to-date.
Are you interested in seeing how cyber resilience training can help your organization? Schedule a demo with Cloud Share today to learn more!
This post was originally published on August 2019 and updated on January 20, 2023.
---
What you should do next…
1. Subscribe to our newsletter:
Subscribe to our newsletter below for the latest news, advice and thought-leadership for software professionals. Or visit our blog to browse our most recent articles.
2. Learn how virtual labs can grow your business:
To learn more about how CloudShare helps software organizations grow revenue, increase efficiency and improve quality, visit our resources page. You'll be able to browser dozens of valuable white papers, eBooks, webinars, case studies, and brochures.
3. Get a FREE, no obligation demo:
Discover just how easy it is to create your cloud environment—in minutes! One of our friendly virtual labs experts will be happy to:
Show you the platform in action
Calculate pricing for your business
Set you up with a 14-day free trial
Answer any questions you have
No pressure or obligation