The Big Share: A Q&A with CloudShare's Sheila Aharoni on Building a Powerful Sales Team
To get articles like this free in your inbox, subscribe to our newsletter.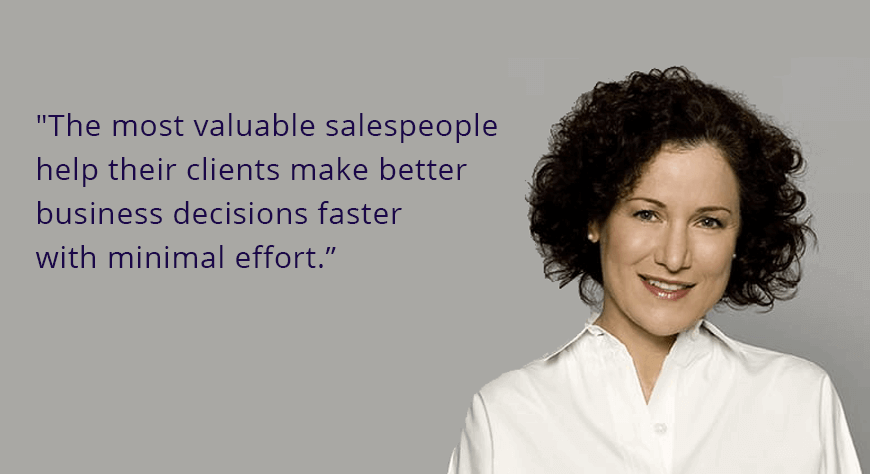 Welcome to the first installment of our new blog series, The Big Share. This regular feature will focus on interviews with leaders and influencers from across CloudShare's extensive community, happy to discuss their experiences and provide expert advice on a range of business topics.
We'll kick it off with one of our own, VP of global sales, Sheila Aharoni. Before bringing her wisdom to CloudShare, Sheila successfully led sales teams in seven distinct industries. Her wealth of experience and inside-out knowledge of sales techniques and management has strengthened our organization and its industry leadership position in specialized cloud solutions.
We caught up with Sheila to learn her secrets for sales team success.
ClouShare (CS): From your experience, what must-have skills – soft and hard – do sales professionals need to develop in order to be successful today?
Sheila Aharoni (SA): The foremost skill sales pros need is effective communication, both verbal and written; the ability to hold meaningful, empathetic dialogues create trust, uncover challenges and secure commitments. It's more than just being a smooth talker. It's about creating a connection that moves a relationship and an opportunity forward. Additionally, sales pros need to lead both the client and their internal teams to success.
The most valuable salespeople help their clients make better business decisions faster with minimal effort. Sales professionals must also understand how customers and prospects can leverage their solutions and present them in a way that the client can easily sell internally.
Salespeople who are able to prioritize their to-do's and stay focused on the most important activities –  whether it be internally or client-related – will thrive. I've found that time management is less about managing your time and more about managing yourself and your tasks. It's about defining what's most important strategically and tactically, and then working towards a clear goal.
Staying abreast of technology developments and using tools that improve performance and productivity is essential. However, technology alone is not the answer, it is the additive. Human factor and social intelligence will always differentiate the best salespeople. The best part? These qualities will never be replaced by an app, automation or a robot!
A final must-have attribute is grit. Even the best salespeople must overcome setbacks. Stay tough and keep an open mind so you can work through challenges with the client and become stronger together.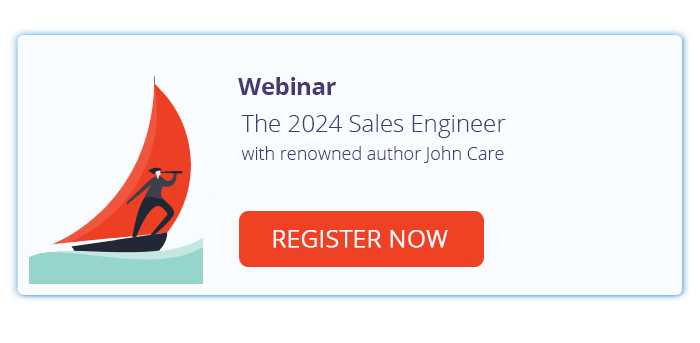 CS: What advice do you have for sales leaders who are building a sales team and trying to foster the right culture?
SA: I break down team building into four buckets. First is recruiting and hiring. I try to build a well rounded team. I don't expect everyone to have everything I want, especially from the beginning. I like to mix it up by hiring candidates with a company's domain expertise, as well as others without it – they think differently and can bring a fresh perspective to the table.
The second area is training and coaching. As a sales leader, it's important to ensure your team is prepared. I try to set an example, roll up my sleeves and lead from the front when necessary. However, there comes a time when you must step back. They need to learn from their mistakes and secure deals on their own. It's also essential to give candid feedback, good and bad. It might be difficult, but it not only contributes to the company's success, it enables your team members to grow as individuals.
When it comes to retaining talent, remember that people might come for the money, but they usually stay for the culture and people. In good part that comes from the company itself, beginning with top level leadership. You want the vibe to be fun and positive, but it still has to be a professional environment where you can make your numbers and build the business.
Finally, there's compensation. Create plans with the purpose of driving the behavior needed by your business and make sure your sales team is aligned to meet short and long term company goals. Inspire your sales team to stretch beyond their comfort zone –  and reward them when they do.
CS: What are some powerful sales lessons that standout in your career?
SA: I remember my first boss took my very first customer-facing letter and proceeded to delete about 70 percent of what I wrote, removing everything extraneous so the major points leapt out. He said, "Now the letter is more powerful." The impact of a well-written email and concise thought should never be overlooked. Be compelling and get to the essence in both written and verbal communications to prospects and clients.
Another lesson I learned is being respected is more important than being liked. When I moved into management, this was a hard adjustment, one I think a lot of leaders struggle with it. Further, I came to realize life is full of trade-offs. Make no mistake, you can have it all, but not always at the same time – so be strategic in your decision-making and think long term.
CS: What books do you think other sales leaders can benefit from?
SA: One of my favorites is ideal for experienced salespeople, it's called "The Challenger Sale: Taking Control of the Customer Conversation," written by Matthew Dixon and Brent Adamson. I've given this book as a gift to several team members over the years. It helps salespeople better understand themselves, and, be able to differentiate their organizations and offerings in the mind of the customer.
Picking up where "The Challenger Sale" leaves off, I am currently reading "Sales EQ: How Ultra High Performers Leverage Sales-Specific Emotional Intelligence to Close the Complex Deal" by Jeb Blount. This addresses the human relationship gap in the modern sales process. So many salespeople have not been taught the human skills required to effectively engage buyers at the emotional level.
I'm a believer in diversity in the workplace, not just in terms of gender and ethnicity, but also in age, geography and experience. Supporting that approach is "Wisdom at Work" by Chip Conley. He encourages earlier stage companies to hire seasoned employees who have broader pattern recognition abilities, wisdom and emotional intelligence than younger staff. Everyone's perspective is valuable, but in this case, there are proven skills to be gained, too.
CS: Tell us about CloudShare's solutions for sales teams. How have you seen customers benefit from the platforms?
SA: One of the most important aspects of CloudShare's technology is it allows sales teams to standardize their demos and proofs of concept (POCs), putting members on even footing so their individual talents can shine in making the sale. The analytics module gives leaders a clear picture on where their team is at in the sales funnel, while enabling individuals to showcase their company's product value in ways that resonate with prospects.
I've had several customers share the difference CloudShare has made for their sales teams. One sales leader told me, "With CloudShare's cloud-based POC platform, I was able to reduce my sales cycle from three months to three weeks." Another time at a conference a sales engineer noticed my badge and stopped me, saying, "We closed a million-dollar deal in three days with your cloud-based demo platform."
Experiences like this are gratifying – I like seeing how we can empower individuals and sales teams across the globe. CloudShare is easy to work with, integrating with CRMs right out of the box. User-friendliness ensures tools are actually used and your organization gets a better return on their technology investments.
Want to better position your team for sales success? Get in touch with us today.
---
What you should do next…
1. Subscribe to our newsletter:
Subscribe to our newsletter below for the latest news, advice and thought-leadership for software professionals. Or visit our blog to browse our most recent articles.
2. Learn how virtual labs can grow your business:
To learn more about how CloudShare helps software organizations grow revenue, increase efficiency and improve quality, visit our resources page. You'll be able to browser dozens of valuable white papers, eBooks, webinars, case studies, and brochures.
3. Get a FREE, no obligation demo:
Discover just how easy it is to create your cloud environment—in minutes! One of our friendly virtual labs experts will be happy to:
Show you the platform in action
Calculate pricing for your business
Set you up with a 14-day free trial
Answer any questions you have
No pressure or obligation