The Big Share: A Q&A with Renown Israeli Cyber Expert Zohar Rozenberg
To get articles like this free in your inbox, subscribe to our newsletter.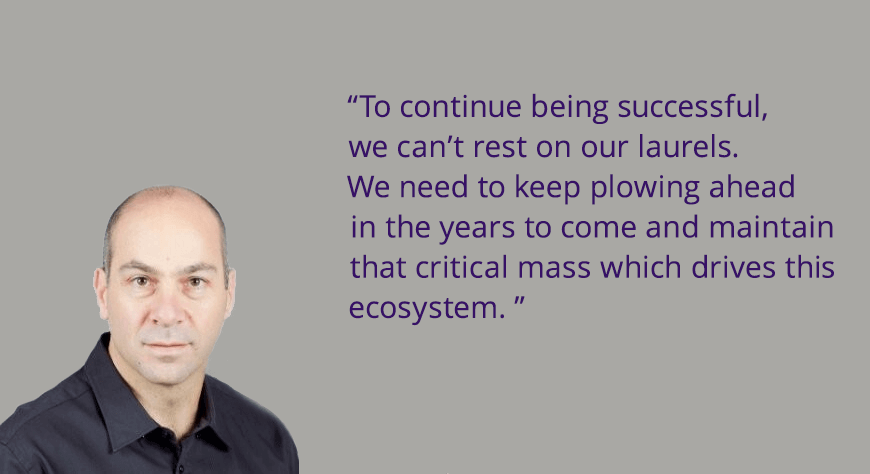 The Big Share features interviews with leaders and influencers from across CloudShare's extensive community, happy to discuss their experiences and provide expert advice on a range of business topics.
In this edition we speak with Zohar Rozenberg, VP of cyber investments at Elron Ltd. (TASE: ELRN), investors in cybersecurity, medical tech and software start-ups. He's also a board member for various cyber companies, including R.D.C., the commercialization arm of Rafael Advanced Defense Systems.
As a Colonel in the Israel Defense Forces (IDF), Zohar was in the prestigious Unit 8200, overseeing high-risk, high-innovation organizations and projects. He led the IDF Cyber Department, established critical strategy and education programs, supporting Israel's emergence as a global leader in cyber technology. He earned the country's highest defense honor in 2008, retiring after 20 years of service.
We caught up with Zohar after Cybertech Tel Aviv, where he was a featured speaker on the topic of the Israeli cyber ecosystem.
CloudShare (CS): Another Cybertech is completed. How did this year's show stack up?
Zohar Rozenberg (ZR): It was very good, even better than I expected. Traffic was strong and there were more investors. Corporations were scouting for technologies. I had some great discussions with CISOs. Quite a few founders wanted to meet, so I saw some interesting presentations. It all felt very positive.
CS: I understand after speaking at the show you got a special request for an additional talk?
ZR: My presentation was on "What's ahead for the Israeli cyber ecosystem." Sweden had a delegation at Cybertech, so the Ambassador asked me to speak at a dinner he was hosting the following night at his house as well.
Improve Your 2023 Cyber Security Training Results With These 5 Best Practices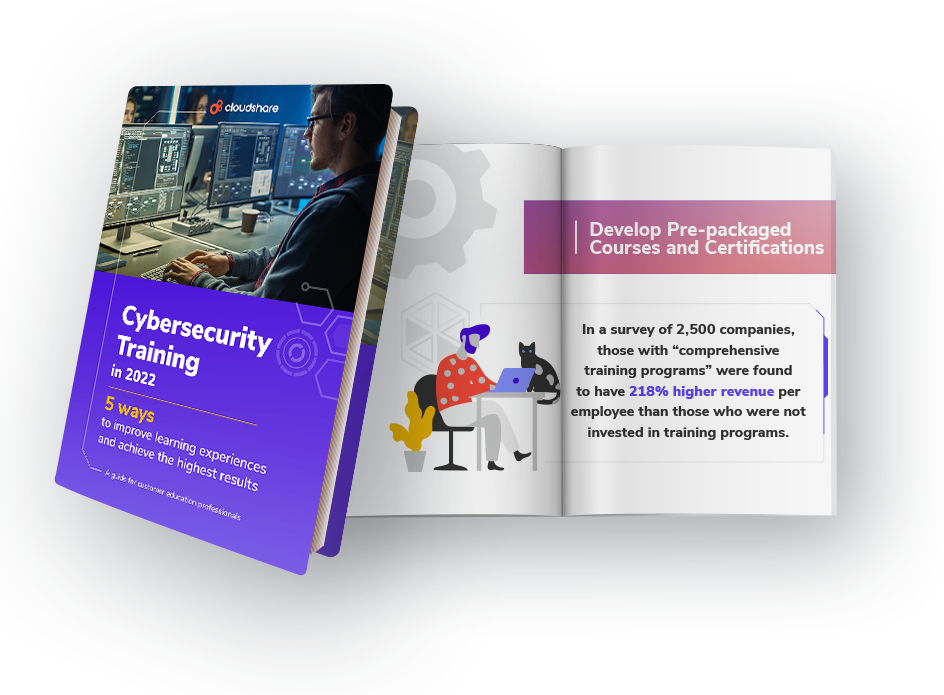 CS: Why such interest?
ZR: Over the past decade or so, Israel has created an amazing ecosystem around cyber security, leading to many successful companies and profitable exits. There are now more than 400 active cyber security companies here, 40 multinational corporate hubs, 140 investment firms. Israeli exports of civilian cyber products alone now account for 10% of the global market. And, having such international events as Cybertech and CyberWeek enhances the reputation and strength of our ecosystem.
Many more investors than I anticipated came from abroad for Cybertech. The fact there's stronger belief than ever in our innovation – that investors continue to find opportunities here – is a very good sign.
CS: Why are they looking to Israel for cybersecurity?
ZR: For a number of reasons. We have unique talent, most of which has been cultivated by advanced military groups like Unit 8200. We're technology-oriented, think outside-the-box and take a non-conservative view on innovation. The government sees the market opportunity, too, and they're very supportive.
Then there are those innate factors. The country is constantly faced with geopolitical and defense issues, so we're good at making challenge a driver of innovation. Also, there's the Israeli culture; warm, close- knit and cooperative. You know how they say no person is more than six connections away from anyone else? In Israel, it's one or two hops – everyone knows everyone and that can help.
Still, keep in mind, it's about the total ecosystem. Silicon Valley attracts attention because of the sum of its companies – not just a single one. Healthy ecosystems require critical mass. You need hundreds of startups, access to investment dollars, advanced research and development (R&D). You want companies developing supporting tech, too, like CloudShare and its virtual IT labs for cybersecurity training.
Finally, an ecosystem won't run itself – it needs to be supported and energized.
CS: How does that happen?
ZR: An engaged government can make a big difference. Israel's has done a very good job at finding ways to keep this hub growing. They saw an opportunity back in 2012-2013, provided grants and benefits, made trade agreements around cyber and other key areas. Now, we're a global leader and a model for others; you can see our influence in many developing cyber ecosystems.
CS: Aside from Israel and Silicon Valley, where else are these popping up?
ZR: There's an early-stage but growing cyber ecosystem in New York City. They've issued tenders related to cyber hubs and for the development of education programs at institutions like Columbia University. They're trying to attract business owners with various incentives, too.
London has a slightly more mature one, maybe six or seven years old. They've created an accelerator known as CyLon that finds, supports and grows cyber businesses. They've got a major annual conference, InfoSec, and a very energetic community.
Then there's my friends in Sweden, as well as Denmark, Berlin, Estonia, Copenhagen – specific U.S. states like North Carolina – all younger but creating hubs that'll bring in cyber business.
CS: Do you have any concerns for the future of Israel's cyber ecosystem?
ZR: Things are going well and there's no shortage of money looking to be invested. But a few things have decreased in the past 2-3 years which do need to be followed.
The first is distribution of talent between startups and multinational R&D centers, which pay much more. Between 2015 and 2018, the number of new companies decreased by nearly 50%. In 2018-2019, cyber security dropped from an average of 60 new companies each year to less than 40. We definitely want multinationals centers here, but we need to find ways to encourage and support new startups – it is a numbers game.
Second is slightly decreased innovation. Yes, the market is more mature, it's harder to compete, there's a saturation of solutions. But cyber security problems are far from resolved and new ones arise all the time. Israel has led innovation for years and helped educate the market. We need to continue doing this and that means increasing the volume and boldness of our innovation. It's on entrepreneurs to think this way, but venture capitalists must allow and support it, too.
Israel has had uniquely extraordinary success in building an amazing cyber ecosystem, one that has benefited the world. To continue being successful, we can't rest on our laurels. We need to keep plowing ahead in the years to come and maintain that critical mass which drives this ecosystem.
Meet us at RSA Conference 2020 to discuss all your cybersecurity labs needs, from cyber resilience to cyber range training – just contact us at this link and let's chat.
---
What you should do next…
1. Subscribe to our newsletter:
Subscribe to our newsletter below for the latest news, advice and thought-leadership for software professionals. Or visit our blog to browse our most recent articles.
2. Learn how virtual labs can grow your business:
To learn more about how CloudShare helps software organizations grow revenue, increase efficiency and improve quality, visit our resources page. You'll be able to browser dozens of valuable white papers, eBooks, webinars, case studies, and brochures.
3. Get a FREE, no obligation demo:
Discover just how easy it is to create your cloud environment—in minutes! One of our friendly virtual labs experts will be happy to:
Show you the platform in action
Calculate pricing for your business
Set you up with a 14-day free trial
Answer any questions you have
No pressure or obligation