The Cost of Sales Engineer Training for Employees
To get articles like this free in your inbox, subscribe to our newsletter.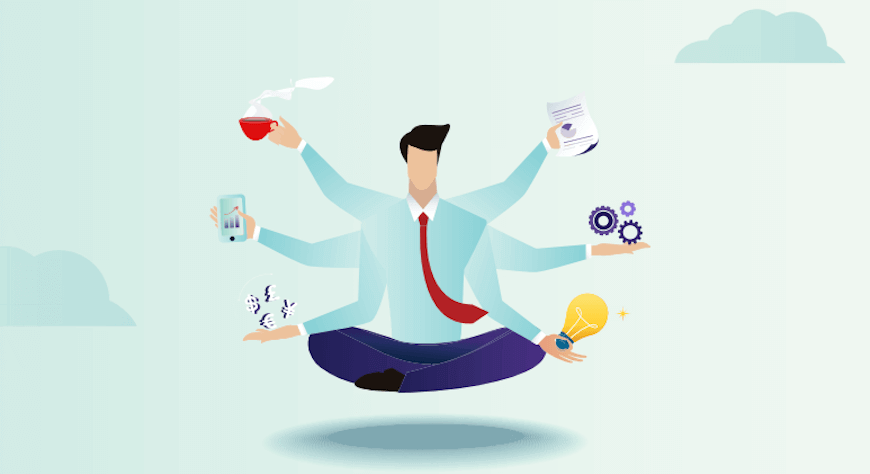 How does your company approach sales engineer training? Employees serve as the lifeblood of your business, ensuring it can continue to run and generate revenue.
But as your best-performing assets retire or switch jobs eventually, you will have to hire recruits at some point. Your veteran sales engineers often hold valuable institutional knowledge that is hard to replace. They understand your systems, the nuances of your customers, and more.
How can you ensure that new recruits get up to speed with your business's operations quickly and effectively—without sacrificing the quality of the sales process and customer experience?
Understanding the Importance of Sales Engineer Training
The cost of searching for the right talent for your business is time-consuming and not easy. Once you find suitable candidates, you don't want a lack of training to result in low productivity and high turnover rates.
To prevent confusion and inconvenience from unready employees, it's wise to invest in training for sales engineers. Onboarding practices make sure that new employees understand what they do in your company and how to do it well.
Almost all companies do it because the benefits far outweigh the price, but how much does it cost to train your employees?
The Cost of Training
According to the Association for Talent Development, training a single employee costs around $1,250 in funding and a little over 30 hours of instruction. However, the actual cost that your company will see for onboarding varies depending on several factors.
Your Industry
The training investment you make for a desk receptionist is vastly different from that of a database manager. The industry and tasks your company takes on change how you will approach your onboarding process.
For many companies working closely with clients, a technical sales engineer training program will involve detailed coursework on collaborating with sales and marketing teams to develop excellent customer experiences.
Your Company Size
Bigger enterprises often train large groups of new recruits at once, so the cost per employee is usually lower than that of smaller companies. However, larger businesses also spend more time training individual workers.
Individual Employees
How much knowledge and capability did the new recruit have before applying to your company? Your sales engineer training program won't have to spend as much time on an experienced salesperson as one relatively new to the market.
Plus, some employees may simply learn more quickly than others. A beneficial onboarding process is flexible enough to accommodate the needs of every participant.
Method of Training
There is no single way to get new hires up to speed with your company's current processes. Some older businesses choose traditional on-site classrooms, while others aim for more modern approaches, such as online learning.
Online instruction is largely more economical than classroom-based courses in the tech industry since there's no need to invest in on-site computer labs. Since all virtual training materials are available online, employees can access them at any time from any location. This added convenience and flexibility minimizes the loss of productivity your business takes when investing in essential employee training.
Calculating the Cost of Training
Add up all the expenses you are planning to use for the onboarding process. Include costs such as:
Training materials and equipment

Instructors

Loss of productivity (time spent on training rather than working)

Any subscription costs for third-party platforms like

virtual training labs

or an

LMS

system
Divide this figure by the number of new employees to calculate the training cost per employee.
Benefits of Investing in Technical Sales Engineering Training
The cost of sales engineer training is an investment in your team's success. There are several benefits of improving the skills and technical knowledge of your sales staff, including:
Gain deeper knowledge:

Sales engineers need to have a strong understanding of the technical aspects of your product and how they relate to your customers' needs. Ongoing training reinforces and builds upon existing knowledge to improve sales engineers' effectiveness.

Make more sales:

A direct benefit of technical sales training is enabling your sales engineers to close more sales. Reinforcing best practices, ensuring up-to-date technical knowledge, and imparting new sales techniques improves the effectiveness of your sales teams.

Retain skilled sales staff:

Sales can be difficult, and if an employee does not feel adequately prepared, they may leave to find another opportunity. Providing your sales engineers with ongoing training ensures they're always prepared for new challenges, which can go far in improving retention.
Sales training is important for all sales teams, yet it can be even more vital to the success of sales engineers. It's essential for technical sales staff to stay up to date on how your product may have changed, overall industry terms, and how to convey benefits to your customers.
Minimizing Cost While Maintaining Quality with CloudShare
We've mentioned above that the cost of organizing physical classrooms takes up most of the cost of corporate training. One solution is to adopt virtual labs, which remove the need for expensive on-site classrooms.
New hires for your sales team can learn the ropes regarding collaborating with other departments, integrating with the business's operations, and picking up the right KPIs for sales engineers.
Are you interested in improving the sales cycle with better and more scalable demos and POCs? Book a personalized demo with CloudShare to learn more about how we can help you create high-quality proofs of concept, sales demos, and sandbox environments.
This post was originally published on May 2020 and updated on December 20, 2022
---
What you should do next…
1. Subscribe to our newsletter:
Subscribe to our newsletter below for the latest news, advice and thought-leadership for software professionals. Or visit our blog to browse our most recent articles.
2. Learn how virtual labs can grow your business:
To learn more about how CloudShare helps software organizations grow revenue, increase efficiency and improve quality, visit our resources page. You'll be able to browser dozens of valuable white papers, eBooks, webinars, case studies, and brochures.
3. Get a FREE, no obligation demo:
Discover just how easy it is to create your cloud environment—in minutes! One of our friendly virtual labs experts will be happy to:
Show you the platform in action
Calculate pricing for your business
Set you up with a 14-day free trial
Answer any questions you have
No pressure or obligation