The Impact of Hands-on Employee Education on the Digital Skills Gap
To get articles like this free in your inbox, subscribe to our newsletter.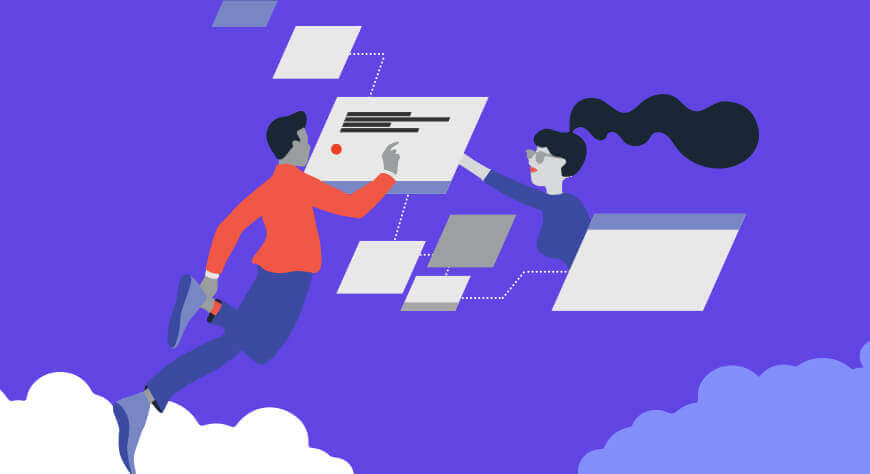 Think about the technology-driven trends that are changing the way we work today. This could be digital transformation through automation and AI, the growth of data-driven decision making via smart analytics platforms, or the necessity, (even pre-COVID) of ensuring that remote working is not just possible, but as efficient and secure as from the office. The way that the business world operates is going through profound changes, and fast.
For resource-management, this is a complex reality. The Future of Jobs Report 2020 states that by 2025, 85 million jobs will be displaced, and 97 million new roles will emerge as a result of the new relationship between humans, machines, and algorithms. In this new paradigm, reskilling and upskilling is essential, but it's not always easy. According to the report, 94% of business leaders won't wait for their employees to catch up with new digital learning curves, they want employees to pick up new skills in real-time, on the job. In 2018, this number was just 65%. For many, the expectation of naturally closing the skills gap will be too great, and organizations will find themselves with under-capable workforces, and unable to keep up with the worldwide digital transformation.
Why is a Technologically Competent Workforce So Important?
Gone are the days where the very idea of 'digital transformation' was a buzzword for IT companies, alone. Today, digital upskilling matters across the board. Here are just a few of the areas to consider:
Communication: Employees need to be able to interact with each other across departments, teams, offices, and locations, and that's before you consider communications with customers and partners, too. These interactions will demand multiple channels, and mistakes in communication can quickly ruin a company culture.
Future-proofing: A workforce that is adept at the latest technology is ready for the 'next big thing', whatever that might be. When reacting to the market, it's important to make sure you have your finger on the pulse of the latest innovation, often led by the tech-savviest generation, the ones leaving college and entering the workforce, looking to see if your company is a good fit.
Workload: Technology is infiltrating every area of the business world, from remote diagnosis and digital healthcare in medicine, to predictive analytics and maintenance in manufacturing, and intelligent supply chain management in logistics and transport. The learning curve is steep already, but for those without basic technical skills – it's insurmountable.
Remote work: Unsurprisingly, Gartner has found that nearly 50% of organizations reported 81% or more of their employees are working remotely during the COVID-19 pandemic. The survey also showed that 48% of employees will likely continue to work remotely at least part of the time after COVID-19, versus 30% before the pandemic. Remote work gets a lot harder without digital acumen.
While COVID-19 has dramatically accelerated the shift to our newly technological landscape, it would be naive to think that all employees are managing the leap without challenges.
The companies that are succeeding, are those that have accelerated their digital learning initiatives at the same time as their digital transformation schemes, hand-in-hand.
This doesn't just meet the current crisis of getting up to speed with remote working, it also provides employees with the necessary digital skills they need for both their current positions, and the realities of tomorrow.
Lastly, as the economic slowdown will likely force many companies to engage with contractors and let go of full-time employees, intelligent learning and training initiatives will also help to combat the need for added training that comes with increased employee turnover.
(WEBINAR) Students Are Bored Out Of Their Minds??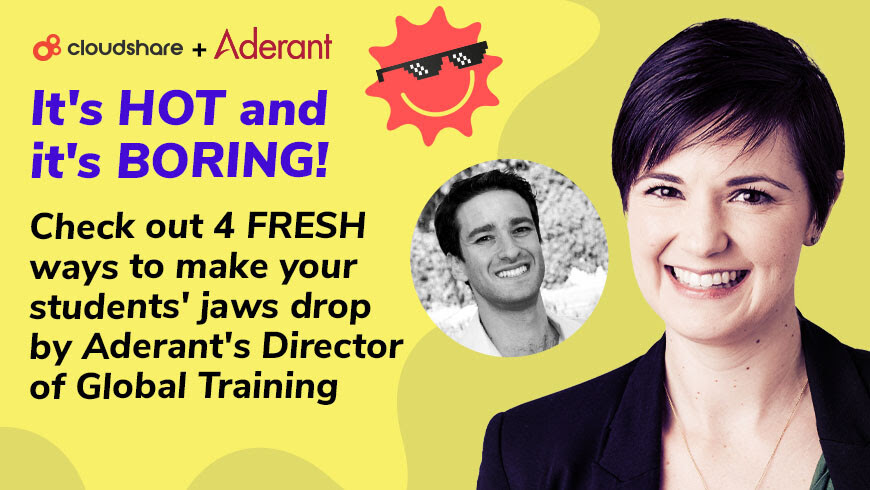 Delivering Employee Learning and Training at Scale
Traditionally, learning and training initiatives were often given in person, in a classroom, and face-to-face. The benefits of this kind of training include immediate feedback, and strong levels of engagement from students. However, even before COVID-19, this type of training was not suitable for training an often dispersed workforce, and was simply not cost-effective at scale. With the onset of COVID-19, it became not just difficult, but logistically impossible.
As virtual, instructor-led or self-paced learning became the norm in 2020, an interesting shift happened in the attitudes of learning and development professionals. Many of them already knew that virtual learning environments were a flexible and cost-effective way to deliver large-scale employee training and development. However, they hadn't had a chance to see just how effective virtual training and employee education could be, at scale, and the knock-on effect it could have on other areas of the organization, acting as a true business acceleration layer for acquisition, retention, and expansion.
Throughout 2020, here at CloudShare, we've seen organizations achieve incredible business growth through leveraging the product itself as a marketing and sales tool. On top of that, internally, companies that offer remote training environments have facilitated employees in seamlessly upskilling and learning new technologies and software competencies from home, in their own time, and without added resources. For this to be effective, there's no doubt that the learning and training platform needs to be hands-on. By providing employees with this kind of real-world software environment from anywhere in the world, they can engage with the software at the earliest stages of the onboarding cycle or training process, learning in real-time as they feel their way around the software experientially.
Behind the scenes, the feedback and control is better than face to face, as instructors can decide exactly how and when they want their employees to engage with course materials, and be on hand in case of challenges or queries, but at the same time provide the freedom for employees to customize their own learning experiences, and self-motivate and pace.
Learning and Training Programs That Allow for Quick Upskilling Are the Future
Unlike face to face training, virtual training experiences are the route to a digital reskilling and upskilling at scale, and the answer to getting employees ready for the changes that our global workforce is currently facing, without accepting downtime or delay. With hands-on training rather than passive classroom-based learning, successful knowledge transfer is greatly increased, while behind the scenes, organizations have insight and analytics that help them track ROI at a granular level.
It's clear that tomorrow's workforce will require technology-driven learning environments that support upskilling at scale, from remote locations, and for an expanding range of future-focused activities. A cloud-based business acceleration solution for software training, checks all the boxes, and is the smartest route to your competitive edge.
Learn the easy solution of the Rubik's Cube and impress your friends with your amazing new skill.
---
What you should do next…
1. Subscribe to our newsletter:
Subscribe to our newsletter below for the latest news, advice and thought-leadership for software professionals. Or visit our blog to browse our most recent articles.
2. Learn how virtual labs can grow your business:
To learn more about how CloudShare helps software organizations grow revenue, increase efficiency and improve quality, visit our resources page. You'll be able to browser dozens of valuable white papers, eBooks, webinars, case studies, and brochures.
3. Get a FREE, no obligation demo:
Discover just how easy it is to create your cloud environment—in minutes! One of our friendly virtual labs experts will be happy to:
Show you the platform in action
Calculate pricing for your business
Set you up with a 14-day free trial
Answer any questions you have
No pressure or obligation