The Top 5 Virtual Instructor-led Training Benefits
To get articles like this free in your inbox, subscribe to our newsletter.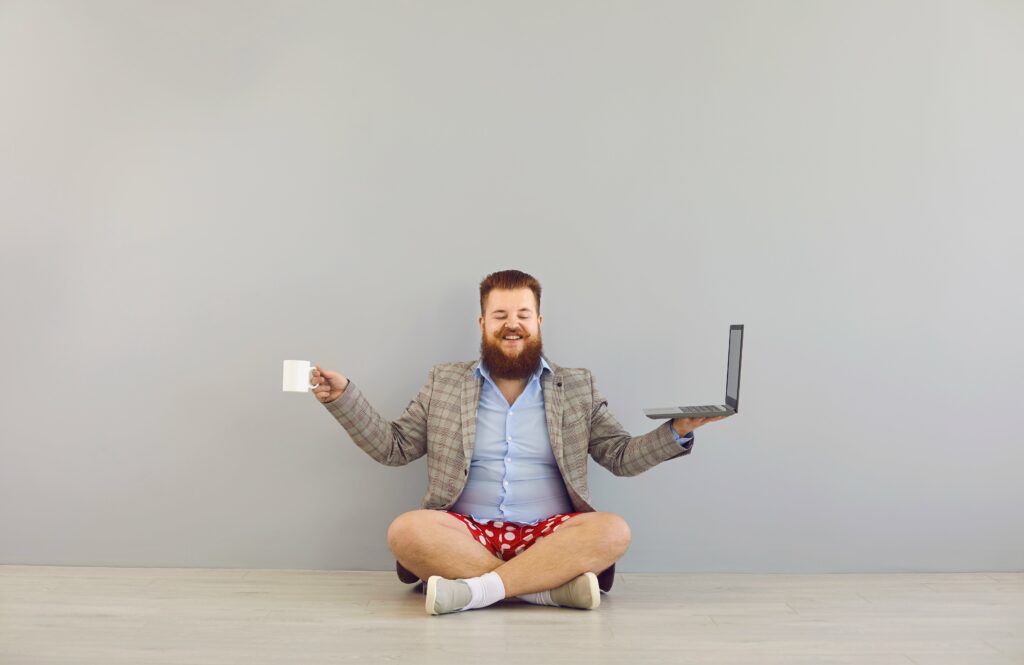 One of the lasting legacies of the COVID-19 pandemic will be the normalization of remote working. In fact, today, it's not uncommon for the majority of your daily dealings, both in and out of work to take place online. And it's the same for workplace learning. The pandemic has accelerated the shift to virtual classroom training, and this has many benefits for your organization.
Our Top 5 Virtual Instructor-led Training Benefits
Immediate access to quality training One of the benefits of virtual instructor-led training (VILT) is the lack of time constraints. If you want to execute your organization's internal sales training plans tomorrow, with the right know-how, you can. There's no need to wait for the next conference or seminar to come into town or have to worry about travel and accommodation logistics for your employees. Instead, you can book your training online and (in some cases) access it immediately. This gives you better control when it comes to reaching your business goals. You can proactively plan to develop an area of your business (sales, for example) while your competition is waiting around for the next in-person training to start.
Cost savings  As well as that immediate access to knowledge and quality instructors, virtual instructor-led training platforms are a lot more cost-effective than the in-person equivalent. It comes back to the lack of travel costs or the expense of putting your teams up in hotels. It reduces the expense bill while also reducing the time your employees are "Out of Office". It takes time to travel to conferences, even down the street for a seminar. When you can access quality virtual training from your desk, your business is making a nice saving on cost and time. And this is time you can redirect into spending on your learning or working on converting leads to sales.
More flexible for users With VILT your teams can often take their learning schedule into their own hands. No longer do they need to work around other people's schedules (within reason), be it a training conference or a classroom session. Online training is more accessible and gives your teams more flexibility to learn around their own work calendars.
Higher levels of engagement  It might be hard to believe but virtual training can actually boost engagement levels versus their in-person counterparts. The virtual instructor-led training software can replicate "in real life" training environments Virtual workshops, for example, are interactive – participants join in the discussion, ask questions, etc. You get the best of both worlds with virtual instructor-led training: the real-time access to the instructor to ask questions and discuss the subject matter with colleagues, all from the comfort of your home or office. It is also the difference between instructor-led training vs e-learning. If your trainees are left to their own devices to consume learning materials in a static way (i.e. e-learning) they might not stay as engaged as they would via instructor-led training.
Actionable analytics  Another of the virtual instructor-led training benefits is the ability to log user data across your training. This provides you with much better insights into how your employees learn, who is making progress, and who may need more help. These figures can help you speed up the process of success and realizing your business goals. And it also means that you can compare your user data against other work performance metrics to get a real insight into the returns you are receiving from your training investments.
Not all virtual instructor-led training software is created equally 
At CloudShare, our virtual training software makes it simple to create and deliver engaging virtual instructor-led training while reaping the benefits above. With our platform, your employees can access high-quality training at the touch of a button. And your organization spends less time and cost on the logistics and administration and more time developing well-trained team members ready to help you grow.
If you'd like to know more about how you can implement these virtual instructor-led benefits into your organization, get in touch with us today. Or you can request a free demo and try CloudShare for yourself.
---
What you should do next…
1. Subscribe to our newsletter:
Subscribe to our newsletter below for the latest news, advice and thought-leadership for software professionals. Or visit our blog to browse our most recent articles.
2. Learn how virtual labs can grow your business:
To learn more about how CloudShare helps software organizations grow revenue, increase efficiency and improve quality, visit our resources page. You'll be able to browser dozens of valuable white papers, eBooks, webinars, case studies, and brochures.
3. Get a FREE, no obligation demo:
Discover just how easy it is to create your cloud environment—in minutes! One of our friendly virtual labs experts will be happy to:
Show you the platform in action
Calculate pricing for your business
Set you up with a 14-day free trial
Answer any questions you have
No pressure or obligation