The Top Virtual Sales Conferences to Attend in 2020
To get articles like this free in your inbox, subscribe to our newsletter.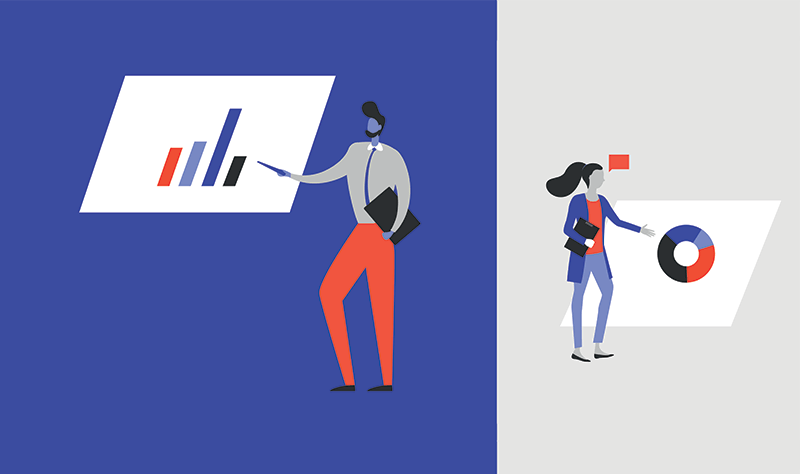 Conferences have always been the best way for business professionals to network with other leaders in the industry. However, the recent pandemic has shut down any chance of in-person conventions from occurring safely.
But that doesn't mean you can't keep your sales skills in shape. Here are some of the best virtual sales events in 2020 to add to your calendar.
Top Virtual Sales Conferences in 2020
If your sales team is in need of sales enablement training or B2B sales experience, then the Sales 3.0 Conference has the strategic insights and industry best practices you're looking for. You will be interacting with CEOs, analysts, and sales experts of various high-level companies.
Join this conference on either of its opening days, September 10th or October 14th, to start raising your business's revenue through sales training.
The theme of this year's SaaStr Summit is "Bridging the Gap." We expect over 16 thousand participants who will focus on sales engineer training for the SaaS (Software as a Service) market. Sponsors for the summit include ProfitWell, Chargebee, and Microsoft for Startups.
The event will run from September 2nd to the 3rd.
What are the ingredients for a successful business? We believe that offering an excellent product, following a solid strategy, and ensuring high employee performance are the steps required.
That's why this year's Momentum conference will focus on the final segment: employee performance. Learn how you can implement remote coaching into your sales teams and empower your employees. This event runs from September 9th to the 10th.
Sales Enablement in a new word: Challenges, Skills and Tech - Webinar
Here's a free virtual sales conference that will help participants address the key challenges facing sales teams. AA-ISP hopes to recreate the networking opportunities of in-person conferences online using one-to-one chat rooms.
Here, you will share resources with other sales experts and even find out about new services that will assist you in your workflow through the Tool & Tech Expo. Sign up for this event that runs from September 15th to the 16th.
This free conference gives you exclusive access to live keynotes and networking sessions to help in sales enablement. In response to feedback from last year, the Showpad Academy will deliver more hands-on training exercises.
Check out the on-demand sessions to learn about the daily life of sales representatives. The conference runs on October 1st and 2nd.
Another free customer conference is ENGAGE. Not only will you be working with the experts during sales demo and hands-on virtual labs, but you will also see previews of new product launches presented by the Smartsheet teams themselves.
Connect with other members of the Smartsheet community on October 1st.
With a focus on leadership, this year's Virtual Summit by SalesLoft helps sales leaders build better communication and feedback lines to work with their teams. There's also a focus on technical sales training, including implementing the best revenue tech practices and hardware for the workplace, especially in a work-from-home setting.
To better transition to a remote work environment, join this summit on October 13th.
The Sales Growth Virtual Summit, with 40 leading experts to consult with, is not to be missed. The advice you'll hear will be action-based and delivered through concise, 20-minute sessions regarding sales tactics and technologies.
The summit, running from November 5th to the 6th, will end with interviews with the speakers and an opportunity to ask questions yourself.
CloudShare
COVID-19 won't stop your business from developing this year. In addition to these virtual conferences for sales teams, pick up the tools you need for remote work. CloudShare is your solution for virtual IT labs on-prem or on public cloud, whether you need them for sales demos, software training, or anything else.
---
What you should do next…
1. Subscribe to our newsletter:
Subscribe to our newsletter below for the latest news, advice and thought-leadership for software professionals. Or visit our blog to browse our most recent articles.
2. Learn how virtual labs can grow your business:
To learn more about how CloudShare helps software organizations grow revenue, increase efficiency and improve quality, visit our resources page. You'll be able to browser dozens of valuable white papers, eBooks, webinars, case studies, and brochures.
3. Get a FREE, no obligation demo:
Discover just how easy it is to create your cloud environment—in minutes! One of our friendly virtual labs experts will be happy to:
Show you the platform in action
Calculate pricing for your business
Set you up with a 14-day free trial
Answer any questions you have
No pressure or obligation