The WOW Factor – How I met CloudShare
To get articles like this free in your inbox, subscribe to our newsletter.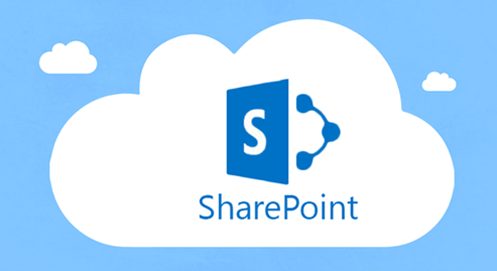 I've always been a technology aficionado, chasing after the latest and greatest technology. As of late there has been no lack of new technology, most amusing not stunning. Cloud in the last two years has been the leading space for innovation and what's " new." However, "Cloud" means so many things. It is not a one size fits all concept. The Cloud can be a SaaS based line of business application. It might be web hosting, or cloud based filed systems. All of these I have been intimately aware of. Boy was I missing out on something new!
What part of the Cloud could I have possibly missed?
I was in the dark about the idea of testing, developing, training, and demoing in the Cloud. Sure I had a notion of using the web browser or some screen sharing tool to show someone, not in the same office, what I have on my computer. I had no idea I could have and share whole machines!
On my local development machine, I had maxed out all my hardware with a heavy local hyper-visor. At any given time I had five VMs actively being used, and never a time when I did not wish I had a more powerful computer. You might say, "then get a new one." I did. I replaced or upgrade hardware on a quarterly basis to keep up. I don't think I allowed a single piece of hardware to age over 1.5 years.
Not only that, strange things were happening to my code. My development environment was contaminated by my non-development work. I would be developing a new application in Visual Studio that was strangely impacted by my cool new Outlook Plugin for social media I just installed. It was a mess, but I accepted it.
Then I found CloudShare. My discovery was via a SharePoint community peer of mine named Ivan Sanders ( @iasanders). Ivan is a SharePoint MVP extraordinaire. He was a speaker with me at a 2010 SharePoint Saturday event in Los Angeles. And I had the pleasure of attending his SharePoint 2010 business intelligence session and seeing one of his awesome demos.
Most speakers after a SharePoint Saturday event will share their slides, but Ivan had something unique up his sleeve. He did share his slide deck, but he also shared his complete VM from which he demoed. And he did so by just sending me a link. Sure enough, I received a Permalink from Ivan, and this had me on a rant for a good four days on what I had just found.
A permalink is just one way to share a CloudShare environment with others. When a recipient gets this simple static URL, they are directed to a registration or login page of CloudShare. Once they are logged in, they see, in mere minuets, a complete copy of the sender's environment! WOW! My fiancé could not shut me up for two days on how cool this technology was. How was it possible that I got a complete copy of Ivan's machine? I saw operating system, SharePoint Enterprise Edition 2010, Visual Studio, sample BI documents, and yes even the slide deck.
I was so impressed, not only did I sign up for CloudShare, I instantly sought employment. And the rest is history.
It's not often I'm impressed by new technology, but CloudShare not only hit my technology funny bone, it provided a solution for me for over a year to save money and time on my various development projects. Thank you Ivan, and WOW CloudShare!
---
What you should do next…
1. Subscribe to our newsletter:
Subscribe to our newsletter below for the latest news, advice and thought-leadership for software professionals. Or visit our blog to browse our most recent articles.
2. Learn how virtual labs can grow your business:
To learn more about how CloudShare helps software organizations grow revenue, increase efficiency and improve quality, visit our resources page. You'll be able to browser dozens of valuable white papers, eBooks, webinars, case studies, and brochures.
3. Get a FREE, no obligation demo:
Discover just how easy it is to create your cloud environment—in minutes! One of our friendly virtual labs experts will be happy to:
Show you the platform in action
Calculate pricing for your business
Set you up with a 14-day free trial
Answer any questions you have
No pressure or obligation