Thinking Beyond the Traditional LMS
To get articles like this free in your inbox, subscribe to our newsletter.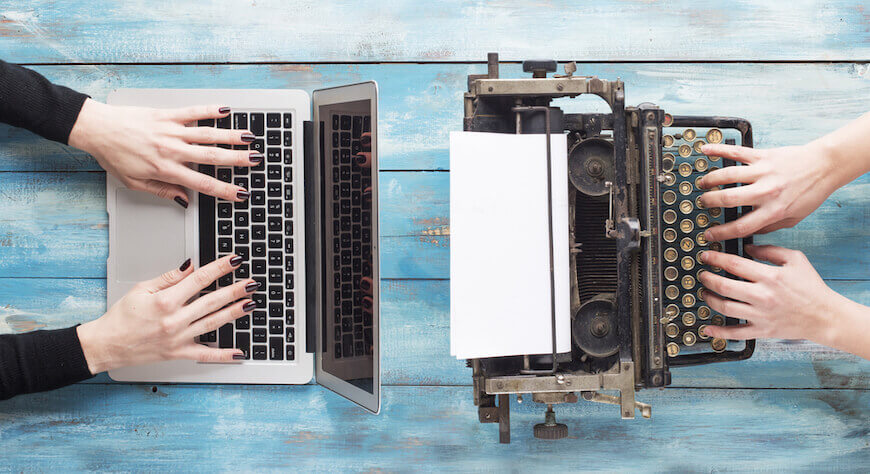 A Learning Management System (LMS) is an integral part of any enterprise business. Not only does it allow you to host learning content, but you can also track the progress and related performance of each of your learners.
While a necessary tool, the LMS doesn't encompass everything needed to ensure a full and impactful learning experience. Simply put, the traditional LMS doesn't cut it in today's business environment. Organizations now demand a continuous culture of learning and the tools to support that.
To tackle this, select learning technology providers have extended the LMS to become a learning platform, offering capabilities that go above and beyond the functionalities of a traditional LMS. Technological improvements such as these enable automation and personalization at scale, without devoting extra internal resources to upkeep.
LMS

Designed for managing training

Designed for LMS admins

Slow or no evolution

Training seen as a necessary cost

Formal learning only

Training requires time away from work

LEARNING PLATFORM

Designed for learning experiences

Designed for learners

Exponential evolution

Learning is integral to revenue growth and retain talent

Formal and social learning

Allows for continuous learning in the flow of work
But is your LMS enough? Should you really consider adopting a learning platform? Here are some things to consider:

(WEBINAR) Students Are Bored Out Of Their Minds??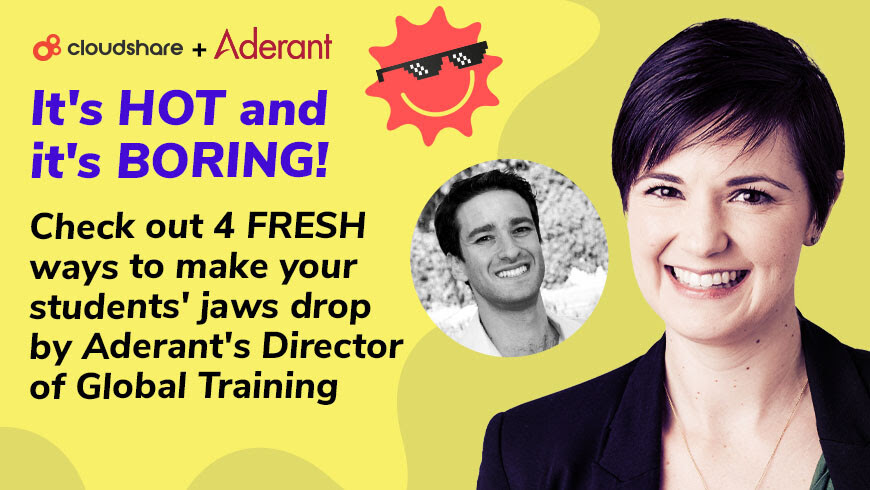 What About Social Learning?
Social learning is a buzz word in the learning industry but there's substance behind the hype. According to the 70:20:10 Institute, 20% of learning happens in the form of social interactions with peers and experts.
If your LMS is not supporting this kind of peer-to-peer interaction, your learners are either missing out on this important aspect of their learning journey, or it's happening outside of the LMS and not being centralized.
Although ad hoc learning works on a one-on-one basis, subject matter experts (SMEs) have to repeat their insights every time the question is asked or a new employee joins the team. This also inhibits learning in the flow of work, as questions go unanswered until an expert is available.
Hosting a social learning experience within your LMS allows you to provide a platform for knowledge sharing that can be accessed by anyone, at any time. Employees can ask questions and peers can answer, or an SME can post a video or solution to a common issue and it can be shared throughout the organization.
This kind of interaction stimulates learners in the flow of work and allows them to have access to information without delay.
Can You Create User-Generated Content?
The creation of learning content is no small feat. Although you may be experts in learning and development, you can't be expected to be experts in all of the aspects of your business.
Not only does learning content have to be relevant to numerous roles and those at different stages of their learning journey, but they have to engage a wide variety of people with differing preferences for content consumption.
Aside from the quality of content, it's important to note that, according to Brandon Hall Group, the average learning course takes 258 hours of admin time to build. Do you and your team really have the resources to offer this to your learners while maintaining quality?
Having the ability to empower your learners and internal experts to create content not only saves you time but ensures that good knowledge is not lost within your organization. If the day comes when your valued VP of Sales retires, you still have important assets housed in your platform to continue sharing his or her best practices with your newer reps. Your experts can also validate information before it is shared throughout the organization to ensure only the right insights are available.
Once again, this tactic also stretches your SMEs further, allowing them to spread their knowledge easily without having to repeat themselves (something that also makes them want to create new content!).
Should You Leverage Artificial Intelligence?
Imagine having a learning platform that got to know your learners in the same way that their favorite movie streaming service did.
While, traditionally, your learners sat down with their manager or L&D leaders to unpack the training they need to progress in their career path, the implementation of AI in a learning platform does this for you.
With an LMS that is as smart as your workforce, it suggests content and courses based on what the learner has already consumed, their role, and learning path. It also regifts time to your resources devoted to making these learning plans so they can focus on more strategic initiatives.
This experience allows your learners to teach the platform what they are looking for each time they access training, and in turn, the platform learns from these interactions to increasingly personalize suggestions.
Is Mobile Learning a Necessary Tool?
If you want to maximize the engagement of your learning programs, you have to consider adding mobile accessibility. In today's world, mobile is king.
Many of your learners don't have the time to sit down at a desk and work through their courses, but they DO have time to listen to webinars while in their car or watch videos on their break.
By offering an experience that is seamless and on-demand, user adoption increases and your learners can actively use their platform to learn in the flow of work. In addition, you can increase the value of membership programs or customize your view for each audience with multiple domains to create an even more personalized experience.
How About Curated Content?
With the time that it takes to create new course content, it is a major relief to have access to a curated library of content that is applicable to the needs of your organization.
By allowing your system to do the heavy lifting for you, your learners no longer have to dig through content to find the right courses, or wait for courses to be assigned to them.
With curated content, learners are served relevant content for the skills they are interested in developing, to help them play an active role in their learning journey. By empowering your learners to take charge of their professional development, you foster a culture of continuous learning and increase engagement rates significantly.
Make Learning Your Company's Competitive Advantage
Learning and development can often be seen as a small aspect of a successful organization, without proper focus on the impact that it can bring. In reality, professional learning and development helps your people reach their full potential, resulting in massive leaps in business performance.
With 70% of the workforce stating that professional development is of great importance to them, having a robust learning platform is also an incredible hiring tool. As pool tables and bean bags become less important to potential candidates, effective learning programs can not only attract great talent, but make them stick around.
In addition, as your learning efforts scale, the right software ensures you don't need extra headcount to manage the extra workload. Instead, your L&D admins are able to focus on ensuring that the learning content they build directly contributes to business performance.
About Kerri
Kerri is a Content Specialist at Docebo, an AI-powered enterprise learning platform. An enthusiastic and energetic content marketeer, Kerri is constantly challenging herself and seeking out new opportunities to learn.
---
What you should do next…
1. Subscribe to our newsletter:
Subscribe to our newsletter below for the latest news, advice and thought-leadership for software professionals. Or visit our blog to browse our most recent articles.
2. Learn how virtual labs can grow your business:
To learn more about how CloudShare helps software organizations grow revenue, increase efficiency and improve quality, visit our resources page. You'll be able to browser dozens of valuable white papers, eBooks, webinars, case studies, and brochures.
3. Get a FREE, no obligation demo:
Discover just how easy it is to create your cloud environment—in minutes! One of our friendly virtual labs experts will be happy to:
Show you the platform in action
Calculate pricing for your business
Set you up with a 14-day free trial
Answer any questions you have
No pressure or obligation