Thinking of Launching a Customer Education Program? Start Here.
To get articles like this free in your inbox, subscribe to our newsletter.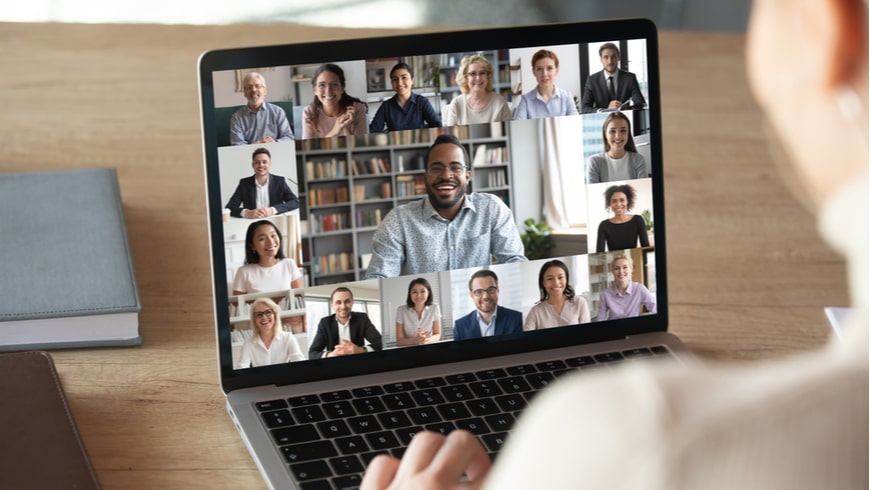 When you sign a new customer up to your product, the post-sales training might be the most important part of the customer journey. A customer education program ensures your users have everything they need to get the most out of your software and has been shown to improve retention, advocacy and product satisfaction.
In turn, customer training software supports your customer education program with the features both your team and your customers need.
What is a customer education program?
For self-serve tools, this is often covered by an in-app onboarding workflow. But more involved SaaS solutions—from product analytics to Human Capital Management—require a bit more hands-on work.
If you have a complex product with plenty of features, some level of education may also be required to even use it in the first place. This training has traditionally been covered by Customer Success Managers (CSMs) as part of the onboarding and continued support process.
However, as your organization scales, 1-to-1 training can become difficult. The potential strain it can put on CSMs and support teams is huge, and the lack of standardization may cause deeper issues further down the line. This is when you need to start thinking about a customer education program.
Why start a customer education program?
Companies usually create a customer education program to show users how to properly use their product. This consists of videos, guides, workshops and more – any content or training software that can be used to educate customers further.
This becomes more practical the larger your company grows, as training 1-to-1 becomes less feasible the more customers you have to serve. There is no one-size-fits all strategy to customer training; it's all about getting the basics right and continuously molding and re-molding the experience to your audience's needs.
What are the benefits of customer education programs?
So, is it worth going through all the effort? Ad-hoc training has worked up until this point, right? Sometimes the 'if it ain't broke, don't fix it' idiom does us more harm than good. But if you're willing to evolve and grow, here are some of the benefits you could see when you introduce a customer education program:
Pre-sales benefits
It's obvious that there are benefits to your customers being more educated – but what about before they're a customer? A study by Conductor found that educational content made consumers 131% more likely to buy. This proves that customer education begins in pre-sales and that we should be focusing on education as early in the customer journey as possible.
Increased trust
The more educated a customer, the more likely they are to stick around. The same study by Conductor also found that, one week after reading a piece of educational content from a brand, 74% of customers said they trusted the brand behind the content as an expert in their industry. This trust can help you to maintain a better customer relationship and showcases a higher level of service.
More competent users
Incorrect usage can clog servers and storage and even cause security breaches and outages for your product. In contrast, training customers on how to use your product optimally can help reduce the risk of damage or increased storage costs.
Create brand advocates
Customers who find your education program helpful will make their feelings known—if not to you, then to other potential customers. Strong training programs don't just help users to get their heads around your product, they also give a sense of accomplishment, making users feel good about mastering your product.
It's a small personal victory, one that they may want to share. (This is just one reason software companies launch certification programs, like Salesforce's Trailhead or Outreach's University program.)
The hallmarks of an effective customer education program
So, you're ready. You want to make the jump from your CSM training calls to a fully scalable customer education program. Here's what you should keep in mind while in the planning stages to make sure you're ready for any future challenges:
Where to start
Begin by creating the initial training sessions for the onboarding process first, then progress with lessons for other specific functionalities for different audiences later. Ideally, you'll want to begin creating your customer education program before you begin scaling up.
It's easier to create the training content before you need it – with less of a rush, there'll be fewer mistakes to iron out at a later date.
Personalization
It's best to tailor your customer education program to your customer's needs, not to the individual features of your product. This is most likely the way your CSM team approaches training. Have a chat with them and try to carry over as many of their best practices into your program as you can.
Give CSMs a supporting role
While your CSMs may no longer be running training sessions, their advice and expertise is still very much needed. Your CSMs should now be able to switch to a more supporting role.
Think of them as advanced tutors, for customers struggling with training, or those that need some more in-depth training around a technical element of your product. This new role is usually more fulfilling for CSMs and can also relieve some of the pressure from your support team's inbox.
Deploy a virtual training environment
Giving your new customer access to a demo account is a good way to let them explore the product for themselves. However, regular demo accounts lack purpose and direction and fail to replicate the real world. It can also be difficult, if not impossible, for CSMs to track usage and monitor how well users are doing.
Investing in a quality virtual training environment will allow you to set customers up with your product, in an environment that matches the way they work, and set them hands-on training exercises. Some customer training software also features analytics to monitor users' progress in the training and help CSMs better inform their support.
Finding the right customer training software
Finding the right virtual training platform for your customer education program can be tricky. There are a lot to choose from, with a number of different key features to look out for. Among the most useful features are:
– Virtual labs demo environment
– Analytics for monitoring usage
– Setup and deployment automation
– Mixed lesson types (video/virtual lab/live)
These features allow you to create the most realistic and immersive virtual training environment possible.
Set up and deploy cloud-based demo environments in seconds or have them set up automatically – then track your customers' progress via analytics and automatically revoke access when training is done. Leave customers with a training experience they won't forget.
To find out more about CloudShare virtual labs, and how you can use it as part of your customer education program, get in touch with the team, or request a demo.
---
What you should do next…
1. Subscribe to our newsletter:
Subscribe to our newsletter below for the latest news, advice and thought-leadership for software professionals. Or visit our blog to browse our most recent articles.
2. Learn how virtual labs can grow your business:
To learn more about how CloudShare helps software organizations grow revenue, increase efficiency and improve quality, visit our resources page. You'll be able to browser dozens of valuable white papers, eBooks, webinars, case studies, and brochures.
3. Get a FREE, no obligation demo:
Discover just how easy it is to create your cloud environment—in minutes! One of our friendly virtual labs experts will be happy to:
Show you the platform in action
Calculate pricing for your business
Set you up with a 14-day free trial
Answer any questions you have
No pressure or obligation