Thoughts from CEdMA 2020 Attendees: What Does the Future of Customer Education and Virtual Training Look Like?
To get articles like this free in your inbox, subscribe to our newsletter.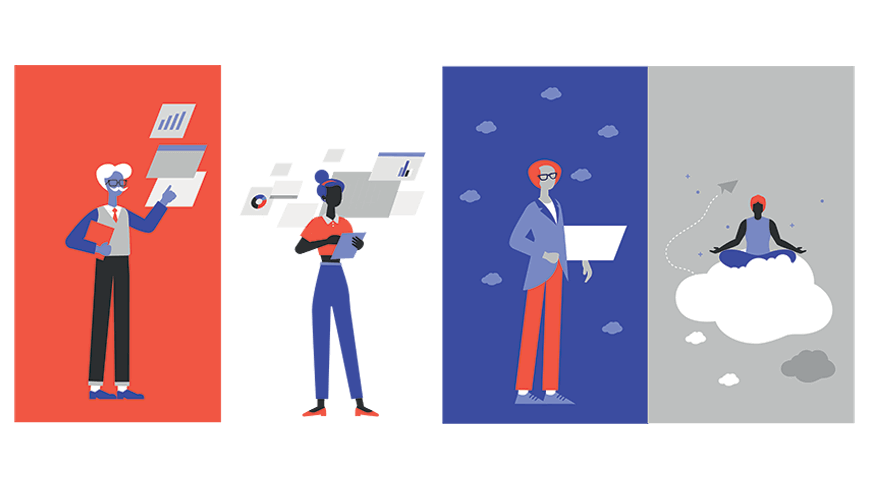 Like so many other events in 2020, this year's Customer Education Management Association (CEdMA) conference went virtual for the first time. We spoke to CEdMA board members, as well as attendees of the event, to discuss how they found the new dynamic, as well as what they think about the future of Customer Education and Virtual Training.
"We can be effective educators in a distance environment"
Mindi Gascho, conference trustee and the Director of Education & Enablement at iBASEt spoke to us about the challenges of taking CEdMA virtual. "First of all, we know how priceless the networking part of the event is for attendees, so we made an effort to ensure we could keep the personal connections going, even in a virtual setting, without that 'chat by the water cooler, sidebar conversation over a coffee' dynamic that attendees would be missing."
"We made a few changes to meet this challenge. One example – we created the option for pre-recorded sessions, which allowed more people to present their innovative ideas and attract more participants. We also knew how important the vendor booths in the exhibit hall usually are. To go some way to filling that gap, we built into the agenda times you could speak to the vendors, giving opportunities for networking and interaction."
Mindi also gave us her thoughts on the future of customer education, which she believes has been changed for good. "Of course, there are places where we will still need classrooms or face to face education. But this year has shown a lot of us the tools are out there for us to educate at a distance. We can be virtual and be effective."
"We need to focus on making customer education seamless"
Our own Lee Berkman echoed the feeling of this being an amazing year for remote training technologies, with so many CEdMA participants discussing the tools and solutions they had taken on. "I strongly feel that we need to encourage users to find the right tool for the right job. Then, we need to focus on making the experience seamless, and on avoiding interference or friction between the tools that leads to churn."
To make this happen, Berkman agrees that it's essential that any training technology is not completely isolated. "We spoke at CEdMA about how CloudShare can integrate with your LMS or CRM," he continued. "Students get a smooth experience at the front-end when launching hands-on training, while at the back-end you are still able to cherry-pick solutions for each specific department or task."
'Look for the customer outcomes'
Going further than simply removing frustration, Dave Howard, President of Moment Storm highlighted a trend from this year's conference towards identifying customer motivation, which can then better support effective learning journeys.
"We're moving away from focusing on the features and benefits of a product or a software solution, and towards championing the customer outcomes and the business outcomes of training. We need to be asking our customers, 'What are you trying to accomplish, and how can we be a strong strategic partner in helping you get there?' "
While this conversation was traditionally seen as the realm of Customer Success, Howard sees the mindset making its way into Customer Education and solving the issue of motivating customers to learn. "Customer Education teams often struggle to take a step back and go further than simply teaching how a product works. They need to see how what they're offering can help customers with their underlying strategy and goals. Without providing that motivation, education is just another job on an already heavy to-do list. If, on the contrary, they can show customers that there is a benefit to them personally, then they will always want to learn."
'Look out for a push towards skills acquisition'
For this year's CEdMA President, and Head of Global Learning Strategy at Adobe, Danielle Campbell, one important underlying motivation may be in adding important skills and accreditations to the customer's belt. "One of the big trends we're seeing because of the down economy is a mass push towards skills verification and skills acquisition. Employees are saying, 'I need something new on my resume that I can show my employer, a new accreditation, or badging.' "
"As a side effect I think quite a few people will be looking for simulated, live, hands on experiences to teach new software skills that are highly in demand. If instructors can't be there in the room with customers, physically looking over their shoulder, they will search for a learning environment which will simulate that as closely as possible. Then, as the technology evolves, acceptance of remote learning will go along with that."
Interested in the idea of accurately simulating a software training environment at peak performance, from anywhere in the world? Schedule a demo of CloudShare's hands-on virtual training labs.
---
What you should do next…
1. Subscribe to our newsletter:
Subscribe to our newsletter below for the latest news, advice and thought-leadership for software professionals. Or visit our blog to browse our most recent articles.
2. Learn how virtual labs can grow your business:
To learn more about how CloudShare helps software organizations grow revenue, increase efficiency and improve quality, visit our resources page. You'll be able to browser dozens of valuable white papers, eBooks, webinars, case studies, and brochures.
3. Get a FREE, no obligation demo:
Discover just how easy it is to create your cloud environment—in minutes! One of our friendly virtual labs experts will be happy to:
Show you the platform in action
Calculate pricing for your business
Set you up with a 14-day free trial
Answer any questions you have
No pressure or obligation