Thoughts from Leaders for National Business Women's Week
To get articles like this free in your inbox, subscribe to our newsletter.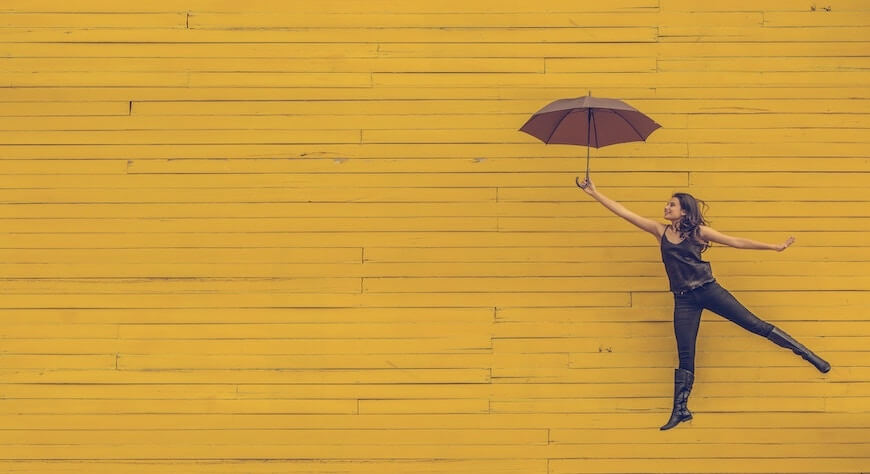 My first boss would barge into the office and yell, "You women, we spit on you and you think it's raining!" He thought that was funny – I found it terrifying. Then again, his view that all humans weren't born equal – that there were business privileges he alone was entitled to – did end up getting him sent to jail.
When I think back to my early days in the industry, I'm glad to see we are light years from such simple-minded, mean thoughts, though make no mistake, there's still work to be done. In 2018, just 20% of all jobs in technology were held by women. The industry could use a lot more names like Annie Easley, Susan Wojcicki, Belinda Johnson and Ginni Rometty.
I believe the first observance of National Business Women's Week (NBWW) was in 1928. Fifty-three women Nobel laureates later, the U.S. event continues to honor the many contributions of working women every third full week of October. CloudShare is fortunate to have on staff, and work alongside, some truly impressive women, not only in the States, but across the globe.
I'm glad my team took time to ask a few leaders to share what inspired them and the challenges they faced. From their dreams as young girls, to a passion for coding, to the adventures of global business travel, all had unique stories. One wondered why she got hired in the first place, reminding me of a Cosmopolitan article mentioning a career as a "computer girl" as an alternative to "secretarial work."
Yes, we've come a long way. And we're just getting started 😉
Lo Wright
Manager, Global Training Delivery @ ForgeRock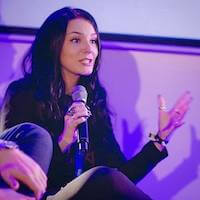 Becoming an executive is something I've always wanted. While most kids were dreaming of being superheroes or train drivers, I was dreaming of a tailored suit and a corner office. All jokes aside, did I know I'd get somewhere? Sure, one day. Did I know how? God, no!
I finished secondary school in 2003 and enrolled at a local college. I lasted all of three months before dropping out at age sixteen, it just wasn't for me. I then trained as a mechanic, and after doing that for a couple of years, moved on and tried my hand at everything from cleaning to selling advertising space, waitressing to packing cards in a factory.
It wasn't until 2013 that I stumbled upon ForgeRock. They were looking to hire an editorial assistant and business administrator for their University department. Whilst I felt I didn't have the qualifications, I thought what's the harm in applying? To this day, I'm still not 100% sure why I got the job, but I guess they saw something in me, and for that I'll always be grateful.
I've grown a lot in my time here, both as a person and as a businesswoman. Recently, both came together when I was nominated as a project lead for our Inclusion and Diversity team, a subject that has always been very close to my heart.
Like everyone, I faced challenges along the way; someone once told me I wasn't cut out for this industry. I've suffered mental health issues, and after a relatively big change in my personal life, it all got a bit too much. I had to step back and reevaluate what was important, I had to make sure I looked after myself.
If I could give some advice to young women wanting to join the tech industry, I'd say go for it. Grab hold of every opportunity and know your worth. You don't have to follow the path that's been mapped out for you, you can get to where you're going your own way.
Sheila Aharoni
Vice President of Global Sales @ CloudShare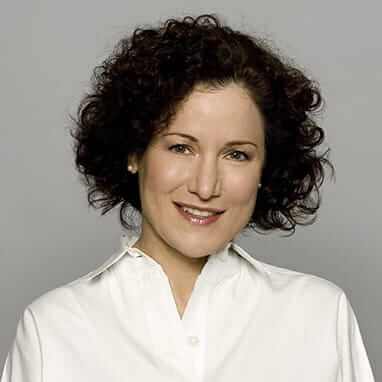 My family came to the U.S. when I was young so my father could study; he got his bachelors, masters and then a PhD in macro molecular science. During those years I was exposed to many wonderful things and places, but money was tight compared to many of my friends' families. I think that shaped my motivation to become self-sufficient and succeed.
When people are raised with more, they sometimes can become almost too comfortable. I've always been driven and it's not just about money. With a career, I wanted to tap into as many of my passions as possible, including my wanderlust. I found in global sales, I could challenge myself, raise the learning and earning bar, and I could also be exposed to different cultures.
I think every position I've held has had a defining moment. Early on as a sales leader, I had to come to grips with making decisions that weren't always popular. I had to choose between being liked and respected – I chose the latter as a route to success. I think a lot of people, particularly women, face this scenario. It was hard and lonely at times, and changed me as a leader and person, but it was how I could be fair to employers and the people around me.
In one sales leadership role, I knew there were serious challenges heading into the job. The sales team needed to be rebuilt, people had to be let go. My boss wasn't popular, and since he hired me, I wasn't either. In that case, the turning point came from being transparent and showing the team my more human side, my "authentic self." I'm not typically comfortable being vulnerable at work, so it felt risky. Yet it was the right approach for getting the team all moving in the same direction and making them successful.
Each role has called for something a little different. But, you have to take risks and be courageous. And, at least for me, the best way to proceed is to be transparent where possible and be true to who I am – and it always helps to stay a little bit hungry.
Linda Dougary
Lead Learning Consultant @ SAI Global/BWise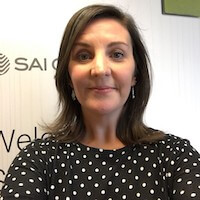 I graduated with a MSc in Information Management and loved using software applications and the data within them to improve business processes and decision-making. My initial jobs were supporting the adoption of a medical system across a nationwide health service, and providing training on related back-office and ecommerce software solutions.
I saw organizations invest large sums of time and money in systems that people didn't use effectively or even refused to try; think doctors with computer monitors as sticky-notes boards and handwriting patient notes. It made me realize the critical role training plays in change management. So, I focused on training as a solution to meet business objectives, from formal learning through on-the job performance support.
Designing and implementing a performance-based learning approach that makes a difference to an organization's results remains a key driver for me. Keeping up to date with the pace of technology, organizational changes and modern learner expectations are my biggest challenges. But, as a learning consultant, it's critical that I constantly evolve and embrace learning trends in order to share best practices with customers across multiple countries and industry sectors.
Adi Sashkis
Software Development Team Leader @ CloudShare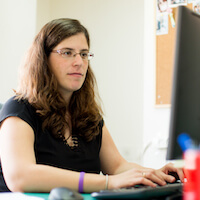 I remember wanting to be a doctor when I was young. But around tenth grade – 20 years or so ago – my cousin showed me how to code and build a basic HTML page. I was amazed by the power of the Internet, that I could create something on my computer that could improve the lives of those on the other end of the connection. I ended up serving in a computer unit in the Israeli army, but still, nothing compared to sitting first bench at the university and studying computer science.
I was a programmer, and pregnant, when I was called up to the "big leagues" to take over as team lead for my manager who was on maternity leave. I seemed to take to it naturally, so when a position became open soon after, I felt it was the right move. Taking a step back to see the larger picture, as well as developing a young team, was what really drove me.
Ironically, being a new mother enabled me to grow quickly as a manager. I had to learn better time management; not just my own, but also for the team. I was getting pretty good at that with a newborn. Also, I needed to figure out how to find the right work-life balance. After all, I had to ensure the team was effective and then be a mother when I got home.
Another challenge was understanding the nature of high level management. You need to delegate and let others learn without micromanaging. Running a household taught me how to be a better manager. It's not good to control every move, you need to let others find their own way; those are the lessons that take really hold and are most empowering.
I continue to program, which I enjoy, but our team has doubled in size and my priorities have shifted. Before it was all about what I needed to do, now it's about what my team needs to accomplish, it's understanding the bigger picture.
I think the secret today is to learn how to manage your time effectively and avoid burnout. It's easy to give up lunch, sacrifice personal things. But to stay fresh, you not only need to optimize your time, you must make sure flexibility is built in. There are times you need to step away and regroup, personally and as a manager. That also means knowing the strengths and weaknesses of your team, and what makes them passionate about their work.
We spend a lot of time on our jobs; we should make our work as engaging and enjoyable as possible.
---
What you should do next…
1. Subscribe to our newsletter:
Subscribe to our newsletter below for the latest news, advice and thought-leadership for software professionals. Or visit our blog to browse our most recent articles.
2. Learn how virtual labs can grow your business:
To learn more about how CloudShare helps software organizations grow revenue, increase efficiency and improve quality, visit our resources page. You'll be able to browser dozens of valuable white papers, eBooks, webinars, case studies, and brochures.
3. Get a FREE, no obligation demo:
Discover just how easy it is to create your cloud environment—in minutes! One of our friendly virtual labs experts will be happy to:
Show you the platform in action
Calculate pricing for your business
Set you up with a 14-day free trial
Answer any questions you have
No pressure or obligation