Thoughts from the CEO: The Acceleration of Technology-driven Experiences
To get articles like this free in your inbox, subscribe to our newsletter.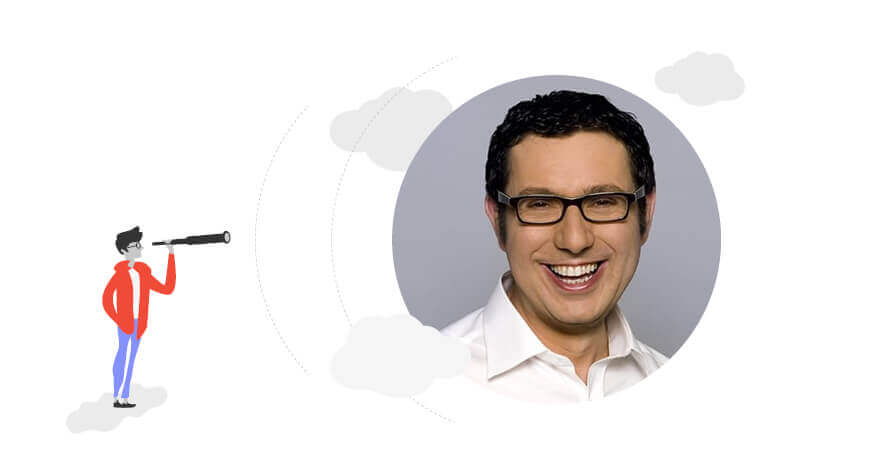 As the world moved fiercely online in 2020, business leaders put remote experiences under the microscope, many of them for the first time. Organizations needed to rethink their growth strategies from the ground up for customer acquisition and retention in the digital space. Engaging customers with hands-on experiences became more important than ever. Providing immersive test-drives to sell software was essential. Putting product front and center of virtual events was a key goal. As we start 2021, I wanted to take a few minutes to look at some of the lessons learned over the past year.
The Fear is Behind Us: Companies Leap Over the Digital Transformation Chasm
I agree with Sharyn Leaver, SVP, Research, Forrester who comments that "2021 will be the year that every company — not just the 15% of firms that were already digitally savvy — doubles down on technology-fueled experiences, operations, products, and ecosystems."
Many organizations were not considering a digital shift pre-COVID-19, and yet the pandemic gave them little choice. I was interested to watch as even traditionally conservative industry players such as defense contractors and their software vendors, who usually only met face to face, managed to successfully make the change, such as this example from Atos.
Digital transformation is nothing new, of course, but the difference is perhaps the speed of innovation. We saw through the pandemic that changes within company culture or decision-making that would usually have taken quarters or even years suddenly happened in weeks or months. Some companies may not have achieved this amount of change and innovation in the next decade, yet the pandemic made it happen in under a year.
This isn't slowing down any time soon. In fact, while 52% of companies plan to cut or defer investments because of COVID-19, just 9% will make those cuts in digital transformation.
I've actually seen throughout 2020 that these deferred investments are going towards digital experiences, most often enabled by the movement of excess travel budget. With money being saved from canceled flights, hotels, and conferences, we saw businesses diverting it towards virtual hands-on experiences, finding innovative ways to keep running training, sales demos, customer engagement programs, and events. One great example was Aderant, who took their Momentum conference online, complete with the added revenue stream of hands-on workshops for attendants.
Understanding Customer and Employee Education a Whole Lot Better
As the world shifted to online work and study, the conversations around how people learn and retain knowledge best while working remotely started making change happen in our industry, too. For example, before anyone had ever heard of "Zoom fatigue" it was standard to have a 1-hour meeting, as the minimum. Now, people are realizing you get a lot more engagement if you do short bursts such as 20-minute meetings.
Adaptability is becoming more important as people suddenly working from home need greater flexibility over when they perform tasks in order to handle things like childcare. Hands-on experiences are suddenly a lot more important, too, allowing for self-learning during a user's own time, the ability to test their knowledge, even for gathering intelligent feedback from the session, all of this automated.
On the back-end, this reduces the costs of customer and employee education for the business, increasing the likelihood that organizations will adopt important learning and training initiatives. This, in turn, leads to better-skilled workers. It's a positive cycle that's sped up exponentially this year.
It's likely that COVID-19 restrictions will still be with us for the majority of 2021. When you consider traveling for business, or events where people come together in person, it seems a fair prediction that the 2020 standard will continue.
This is especially true when you think about how many businesses have seen great benefits from online and hybrid events. They may have opted for a virtual event out of necessity, but the unexpected gains in reach, attendance, cost-savings, and more have been impressive. In fact, 93% of event marketers say that they will continue to invest in virtual events moving forward, perhaps because 80% reached a wider audience than ever with online events during the past year.
With that in mind, I predict that we will continue to see industries shift to virtual customer education and sales enablement in 2021. Many will be new to the experienced or late adopters who had to cancel or reduce valuable events or training in 2020. This year they know that they need a solution in place or risk watching competitors pass them by with an ability to provide more effective remote experiences.
The Continued Growth of Business Acceleration Cloud
Gartner's recent publication the Digital Business Acceleration Imperative is a great example of why CloudShare is continuing to grow its Business Acceleration Cloud offering in 2021. Further, we've seen throughout the year the unique challenges that have arisen as a result of the pandemic. Here are just a few varied examples:
This is where Business Acceleration and hands-on experiences come in. While traditionally a prospect might have given someone a presentation, now customers are saying to us, "I want to truly engage my audience and help them interact with my software." Hands-on experiences deliver benefits across the whole pipeline. They can influence everything from presale conversations (where they help the sales team to close more deals) to post-sale engagement with existing customers, where hands-on experiences aid retention and boost customer lifetime value.
What's Next for Cloudshare?
So, what's on the roadmap for 2021? We're looking to continue our exponential growth, adding more partnerships with technology vendors and go-to-market partners to drive both integration opportunities and market reach in new geographies. To help us get there, we'll be continuing to hire, opening up new positions across the company for smart innovators who will help us keep our spot as the #1 solution for hands-on training and sales experiences.
In the meantime, I want to take this opportunity to wish all of CloudShare's customers, partners, employees, and friends a happy, healthy, and prosperous 2021. Let's make it count!
---
What you should do next…
1. Subscribe to our newsletter:
Subscribe to our newsletter below for the latest news, advice and thought-leadership for software professionals. Or visit our blog to browse our most recent articles.
2. Learn how virtual labs can grow your business:
To learn more about how CloudShare helps software organizations grow revenue, increase efficiency and improve quality, visit our resources page. You'll be able to browser dozens of valuable white papers, eBooks, webinars, case studies, and brochures.
3. Get a FREE, no obligation demo:
Discover just how easy it is to create your cloud environment—in minutes! One of our friendly virtual labs experts will be happy to:
Show you the platform in action
Calculate pricing for your business
Set you up with a 14-day free trial
Answer any questions you have
No pressure or obligation