[Tip]: Can I use Visual Studio 2013 Community Edition to develop for SharePoint and Office 365?
To get articles like this free in your inbox, subscribe to our newsletter.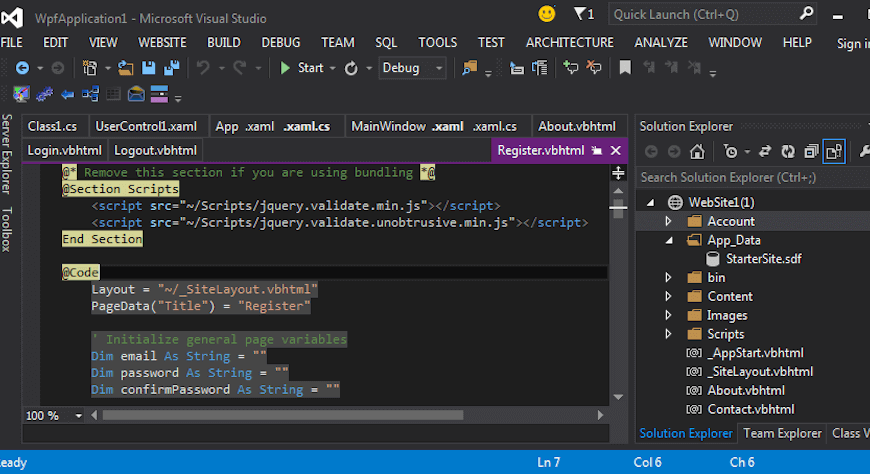 Well, this was the question I made myself when I was creating a new virtual machine template for CloudShare's pre-configured environment templates. Basically, by default Visual Studio 2013 Community Edition doesn't come with the Visual Studio 2013 Tools for Office installed…but of course, you can install them in your SharePoint & Office 365 development environment.
If you don't have one yet, I recommend to try one of the SharePoint 2013 development environments available at CloudShare's ready made preconfigured environment template library. Just a quick note, as they are already pre-configured, all the configuration, installation, maintenance and licensing are set for you so all you need to do is spin up the farm and you got yourself the development environment in less than 10 minutes!
So, let me first remember two basic URLs you should have into account when thinking in developing for SharePoint 2013:
Once you are ready, the next step is to install the Office Developer Tools in your development box:
Browse the download link for the Tools (

Office Developer Tools for Visual Studio 2013 – March 2014 Update

) so the Microsoft Web Platform Installer is shown. As you know, the Web Platform Installer allows you to install the latest versions of your favorite development tools. In the case of the Office Developer Tools, you will see that the last available version is the November 2014 one.
Once you have installed the tools, if you open Visual Studio 2013 Community Edition and create a new project, you will see that the project templates for Office & SharePoint are there and you can use to develop SharePoint solutions and Apps.
To verify everything is correct, just create a new App for SharePoint project and choose the SharePoint-Hosted App template. As you can see, in my deployment options I'm specifying a SharePoint Online site Url.
Once the project is created, you will see in Visual Studio 2013 Community Edition the complete project structure for the SharePoint-Hosted App.
And of course, you can deploy and debug your SharePoint-Hosted App so it's opened in your browser.
And that's all about how to develop for SharePoint & Office 365 using Visual Studio 2013 Community Edition. Don't forget to go ahead and create your virtual IT environment account in CloudShare so you can save yourself the time and hassle of the initial set up.
Now, Happy CloudSharing!
You may also be interested in reading about:
Visual studio – run PowerShell script
How to install visual studio 2015
---
What you should do next…
1. Subscribe to our newsletter:
Subscribe to our newsletter below for the latest news, advice and thought-leadership for software professionals. Or visit our blog to browse our most recent articles.
2. Learn how virtual labs can grow your business:
To learn more about how CloudShare helps software organizations grow revenue, increase efficiency and improve quality, visit our resources page. You'll be able to browser dozens of valuable white papers, eBooks, webinars, case studies, and brochures.
3. Get a FREE, no obligation demo:
Discover just how easy it is to create your cloud environment—in minutes! One of our friendly virtual labs experts will be happy to:
Show you the platform in action
Calculate pricing for your business
Set you up with a 14-day free trial
Answer any questions you have
No pressure or obligation