Top 5 Factors in Selecting Virtual Environment Software
To get articles like this free in your inbox, subscribe to our newsletter.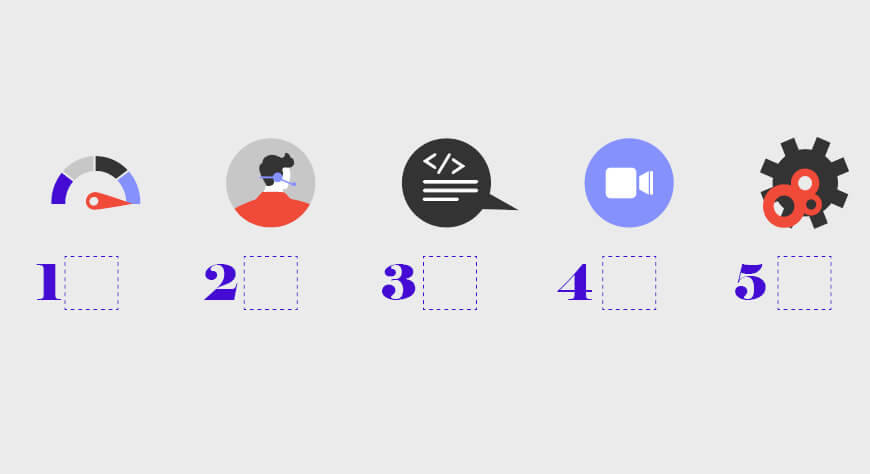 If your sales or customer training teams leverage product demos as their core engagement methodology, you know that a canned demo – whether in a screen share-based video conference, a pre-packaged, in-person laptop demo running the product, or just a PPT – doesn't get the job done.
A hands-on training session is critical to creating a genuine, convincing, first-hand experience that impresses the prospect or customer and gives them the confidence to truly understand the features and functionality.
But how do you provide this experience? Through virtual environment solutions and PoC environments designed to seamlessly, naturally, and efficiently present an authentic and fully functional version of your product. Also known as environment as a service, these solutions are not a simulation or limited walk-throughs, and definitely don't require a complex installation/configuration process to tackle before beginning a demo.
Top 5 most important factors in choosing virtual environment software
Speed and Simplicity – This first consideration is critical both to the trainer and the trainee. For the person managing the experience in the online virtual environment (especially in sales where there can be many sessions in a single day, sometimes spontaneously, or the need to juggle schedules and global time zones), the platform must have the ability to spin up a clean, bullet-proof, up-to-date environment instantly. A quick launch process – ideally triggered with just a link sent by email – allows the salesperson to begin a browser-based demo even in the middle of a call or meeting or add a new participant to an existing class without pausing or delaying. On the other side of the screen in your sandbox virtual environment, remember that the trainee will probably have never seen the interface before and must be able to jump right in using clear, simple menus, buttons, and in-line contextual tips. That UI simplicity is even more critical if you are not present to answer questions, leaving the environment behind for the prospect.
Over-the-Shoulder View and Control – Your virtual environment platform isn't (or shouldn't be!) just an empty, cloud-based sandbox to host a version of your software. To keep the training process interactive and engaging, the trainer needs to see what the participants are doing once they are granted access to interact freely and experiment with functionality or complete tasks. At the most obvious, basic level, the trainer needs to track the class's progress. But more importantly – and this is often a differentiator between platforms – the trainer needs the ability to take control of a participant's screen to demonstrate a specific activity, and even share that screen in real-time so others can learn as well. Only with this interaction can you create a true virtual classroom.
Reporting – Similar to the on-the-fly observation just mentioned, dashboards and reports that track and summarize ongoing activity across the team or company are an important way to know how your product is being used within the virtual environment software. When deployed as a sales demo environment that you "leave behind" for the prospect to use at their own schedule and pace as they explore the features more relevant to them, tracking their usage lets you know how much they have actually experienced the features you wanted to highlight. For the management team, reports provide insights into which salespeople and departments are most active, and which products or use cases they demonstrate, more or less often. For employee or customer training in particular – especially for those courses ending in certification – these reports confirm that the trainees have completed the coursework. All this data is valuable, of course, for seeing what works and what doesn't in your training tactics, as you improve and tweak the methodology.
Show Your Face – One of the least engaging ways to present a demo is through a disembodied voice. And while a product-screen-only approach featuring just the user interface is underwhelming, a purely webcam-based demo is rarely enough to provide a tangible and compelling experience. The leading virtual environment solutions integrate both the camera and the UI so that the experience is personal and "face to face," while also providing a view of the demo itself. In addition, a chat function is helpful for sharing links, or in a large group where the trainer prefers a "raise your hand" approach rather than ongoing verbal interruptions.
Integration with CRM – A robust CRM solution tracks everything there is to know about a potential or existing customer – contact info, communications history, product usage or interest, position in the pipeline, and much more. Having your virtual environment software integrated with your CRM means that you can automatically record and then access records of demos you've conducted, trigger invitation emails or automated follow-up messages, set up reminders to follow up with those you've enabled with independent access to the online environment and more.
While each virtual environment solution has its strengths and weaknesses – often targeted for specific types of users with their own needs – the factors above are baseline requirements to help maximize all the benefits of the cloud-based, remote infrastructure you leverage in showing off your product.
---
What you should do next…
1. Subscribe to our newsletter:
Subscribe to our newsletter below for the latest news, advice and thought-leadership for software professionals. Or visit our blog to browse our most recent articles.
2. Learn how virtual labs can grow your business:
To learn more about how CloudShare helps software organizations grow revenue, increase efficiency and improve quality, visit our resources page. You'll be able to browser dozens of valuable white papers, eBooks, webinars, case studies, and brochures.
3. Get a FREE, no obligation demo:
Discover just how easy it is to create your cloud environment—in minutes! One of our friendly virtual labs experts will be happy to:
Show you the platform in action
Calculate pricing for your business
Set you up with a 14-day free trial
Answer any questions you have
No pressure or obligation