Top 7 Cyber Monday Deals for Learning and Training Professionals in 2020
To get articles like this free in your inbox, subscribe to our newsletter.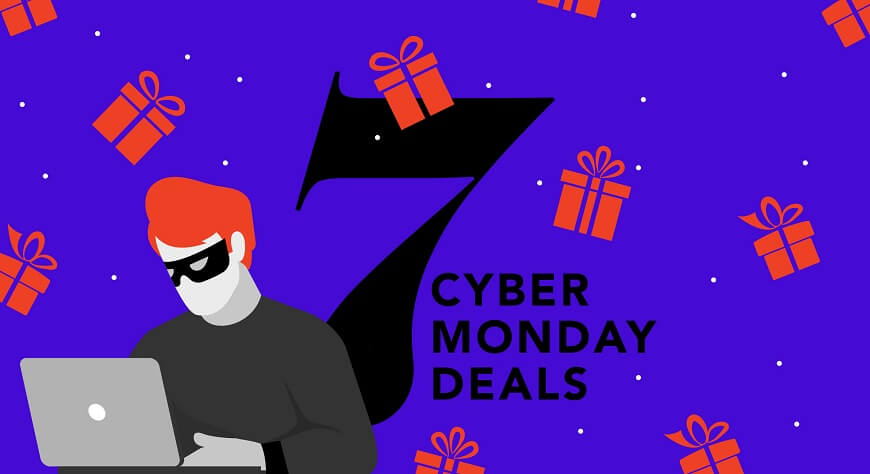 Cyber Monday is a treat for all kinds of treasure-seekers, offering deals and discounts on a vast array of technology and online products. If you're in the learning and education sector, you'll love this list of 7 great deals that you can snap up over the Black Friday/Cyber Monday weekend.
A Free Month of LinkedIn Learning
LinkedIn are using Cyber Monday and Black Friday as a great chance to tout their LinkedIn Learning platform, a one stop shop for advice from experts across a wide array of industries. Most of the courses are delivered in short video format, with skills that can be put into action immediately. You'll get a month free to trial as many classes as you want if you take advantage of LinkedIn Learning this Cyber Monday – so what are you waiting for?
ZDNet Academy Slashes its Pricing
ZDNet has been keeping its eyes on recruitment trends, and are offering some steep Cyber Monday discounts for their courses and certifications, including a Microsoft Azure Certification prep bundle, for just $39, reduced from $1839, and their GCP certification course prep for just $29.99, reduced from $639.
Being well versed on all the commodity clouds is smart thinking, as the market share continues to level out between the big cloud players. At CloudShare, we offer the ability to run virtual training on all three of the major cloud providers, through a tabular format in a single classroom view.
Udemy Offers Deep Discounts on Courses
Udemy's Cyber Monday slogan is "limited-time deals, endless opportunities", and the giant of online learning is offering courses for under $10 until November 27th. The company offers more than 130,000 online courses, with 80% off in courses that vary from AWS certification, to Data Science, JavaScript, and Web Development.
The 'watch and learn' approach is an important initial stage in your training journey, but once you're ready to get a little deeper, check out this article on building training for SaaS apps that helps you to take the next steps.
Microsoft Teams Scrambles for Top Video-conferencing Spot
It's not exactly a Cyber Monday discount, but it is a Cyber Monday surprise! Microsoft Teams have taken a serious step towards being crowned video-conferencing kings by announcing their new feature this week, allowing people to invite up to 300 people for an all-day video conferencing session. 49 users will be able to be on gallery view at one time, allowing friends and family to virtually 'get together' for the holiday season. With Zoom currently cutting off the free session at the 40-minute mark, (although they are lifting this for Thanksgiving) and Google Meet offering only an hour, this could seriously make a lot of people's holiday season that much warmer. Don't forget, you can integrate your favorite video-conferencing solution directly into your hands-on virtual training solution via CloudShare.
Cisco Make it Easier to Achieve Self-study
The Cisco Cyber Monday sale starts at 8.00am PT on November 30th, and will end at 8.00am PT December 1st, with what the company calls "Doorbuster Deals" available for the first 4 hours of the event. There will be discounts on anything from e-learning to study bundles, but the company isn't giving any details ahead of time.
We'll be crossing our fingers for cybersecurity certification discounts from Cisco this year, as the risk of cybercrime has risen exponentially since the start of the pandemic. When working remotely, threats are even higher than from the office, so it's important to make sure that you are fully prepared, ahead of time.
Coursera's Workforce Recovery Initiative
In great timing for Cyber Monday, you still have an opportunity to benefit from Coursera's workforce recovery program, where 90% of online courses are available free of charge to anyone struggling during the pandemic, through unemployment or displacement. There are short online courses available, longer specializations, as well as professional certifications from big names in business and education. Check it out here, and turn the tide around before the Christmas season.
CloudShare's Virtual Training Platform
If you know that you haven't reached your remote training potential during 2020, get a free demo of CloudShare this holiday season.
CloudShare offers hands-on virtual lab environments that take remote training to the next level. After all, this year more than ever, you need a smart, scalable solution for training remotely. Schedule your free Cyber Monday CloudShare demo right here, and get a private line with a remote training expert to discuss your unique business context.
---
What you should do next…
1. Subscribe to our newsletter:
Subscribe to our newsletter below for the latest news, advice and thought-leadership for software professionals. Or visit our blog to browse our most recent articles.
2. Learn how virtual labs can grow your business:
To learn more about how CloudShare helps software organizations grow revenue, increase efficiency and improve quality, visit our resources page. You'll be able to browser dozens of valuable white papers, eBooks, webinars, case studies, and brochures.
3. Get a FREE, no obligation demo:
Discover just how easy it is to create your cloud environment—in minutes! One of our friendly virtual labs experts will be happy to:
Show you the platform in action
Calculate pricing for your business
Set you up with a 14-day free trial
Answer any questions you have
No pressure or obligation