The Top Virtual Training Conferences & Events to Attend in 2020
To get articles like this free in your inbox, subscribe to our newsletter.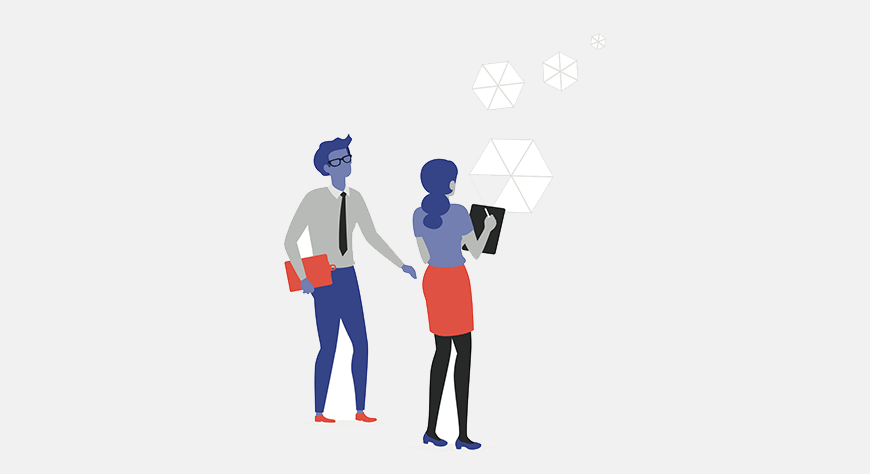 Just because COVID-19 has restricted in-person events and meetings, doesn't mean you have to put your professional development on hold. There are many online training conferences for 2020 that cover topics from learning and development to team building and beyond.
On top of finding online training environments for your staff and implementing work-from-home protocols, think about joining some virtual conferences like the ones below.
CEdMA is one of the premier customer education organizations for professionals and executives in the training space. CEdMA CONNECT 2020 is a virtual event this year that offers attendees Learning and Vendor talks showcasing knowledge, experiences, and best practices, as well as connect them in order to accelerate business objectives and careers in education.
These free, virtual online sessions are given by experts, CEdMA members, and vendors in short 30-minute sessions that include online polls and chat between attendees. If you're looking for an event that focuses on customer education, learning and development, and virtual training – this is the one for you. There is a bonus roundtable of education and learning masters that you won't want to miss.
Known for their annual Training Industry Conference & Expo (TICE), this year's virtual conference is spread over a number of full-day sessions including training, L&D, and culture topics such as: Emerging Technologies in Corporate L&D, Developing an L&D Blueprint, The Future of the Workforce, Building a Learning Culture to Boost Organizational Agility, Understanding and Developing Your Remote Learners, Adapting Your L&D Strategy in the Face of Disruption, and Engaging and Developing a Future-Ready Workforce.
The conference is geared toward learning and development professionals, boasting over 1,000 attendees in the virtual learning space. Their 2021 conference is scheduled for June 15-17 in Raleigh, NC.
TechLearn 2020
The digital edition of Training Magazine's yearly conference was originally planned as a physical event in Austin, Texas. Because of the quarantine, the organization moved the event online.
TechLearn 2020 will feature online events presented by GamiCon to focus on the design and delivery of corporate training. The specific focus will be gamification and how it can deepen the engagement of your learning programs.
Short, free webinars are the star of the show, though premium paid options will include workshops and a certificate program.
The conference will run from July 30th to December 11th. Depending on how the pandemic will progress, there will likely be an in-person event as well on February 20th, 2021 in Orlando, Florida.
Skilljar is a top customer training platform that hosts a very successful 2-day event focused purely on customer and partner training and education. The Skilljar Connect 2020 virtual event offers keynotes, breakouts, expert panels, and roundtable discussions dedicated to customer training, services, customer success, content, L&D, and everything in between.
The virtual event will offer two tracks, Program Strategy and Content Development. The Program Strategy track offers executives insight into managing their learning initiatives, from infrastructure to program measurement. The Content Development track is geared to instructional designers, content experts, and trainers to learn and discuss learning techniques, tools, and content strategy to integrate into their programs.
(WEBINAR) Students Are Bored Out Of Their Minds??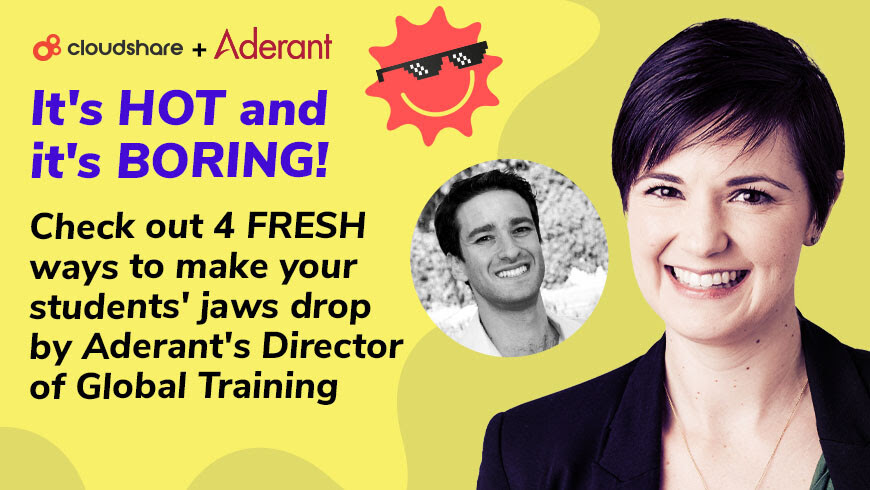 The Learning Guild presents a series of its online business conferences, including one on Measurement & Evaluation. It will go in-depth into the tracking and evaluation of learning and development programs.
You will learn how to track progress, utilize tools and strategies, and boost your return on investment regarding your company's L&D efforts. Speakers will include Jamae Allred, President of Quality Analytics Associates; Sean Hickey, Lead Curriculum Developer at Ohio State University; and Jennifer Hofmann, President of InSync Training.
This event runs from September 30th to October 1st.
Here's another conference by The Learning Guild that's perfect if you want to learn about the current trends impacting the future of professional education. By observing each trend in detail, you will gain a better understanding of corporate learning and development and find out ways to integrate those trends into the workflow of your business.
Mark your calendars for December 2nd to the 3rd.
DevLearn will hold their 2020 conference in Las Vegas as planned, though there will be a virtual experience for those wanting to attend from home.
A virtual pass will give you access to over 50 session streams of live events. These sessions range in topics from Instructional Design to Data & Measurement to Gamification and so many more.
If you choose to attend physically, there's a Hands-On Learning BYOD (bring your own device) session where you can test out new business tools using your own phone or laptop. Enjoy the supervision of instructors ready to answer any questions you may have.
The event runs from October 21st to the 23rd. There will also be co-located events and pre-conference workshops on the 20th so that participants have an opportunity to work with other industry professionals before the main event.
Presented by the EC-Council, this information security conference will help raise awareness worldwide of the importance of education in IT security.
This online event will include professional virtual courses on the topics of security analysis, forensic investigations, and even drone hacking among others.
Sign up for the conference on October 19th to the 23rd.
CloudShare
Are you struggling to keep your company running during quarantine? Virtual conferences can help you sharpen your skills, even from home. On top of that, consider picking up CloudShare's online virtual training platform. From proof of concepts that run in a web browser to virtual training labs for the IT department, we have services that will keep your company going even when everyone's working from home.
---
What you should do next…
1. Subscribe to our newsletter:
Subscribe to our newsletter below for the latest news, advice and thought-leadership for software professionals. Or visit our blog to browse our most recent articles.
2. Learn how virtual labs can grow your business:
To learn more about how CloudShare helps software organizations grow revenue, increase efficiency and improve quality, visit our resources page. You'll be able to browser dozens of valuable white papers, eBooks, webinars, case studies, and brochures.
3. Get a FREE, no obligation demo:
Discover just how easy it is to create your cloud environment—in minutes! One of our friendly virtual labs experts will be happy to:
Show you the platform in action
Calculate pricing for your business
Set you up with a 14-day free trial
Answer any questions you have
No pressure or obligation