Virtual Labs Before and After: The BWise® Training Case Study Webinar Recap
To get articles like this free in your inbox, subscribe to our newsletter.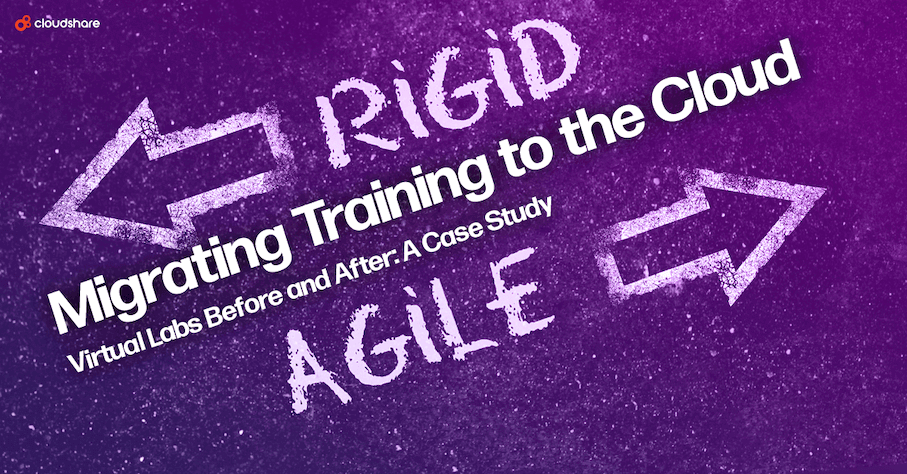 On June 5th we had the pleasure of having our good friend, customer, and partner, Vincent Perquin, Manager of BWise Academy join us for a webinar where he described his prior experience using on-premise training labs, the challenges that compelled him to switch to a cloud-based virtual lab solution, and his success with CloudShare.
Hosted by Training Industry, the webinar clearly had the audience engaged, asking detailed questions along the way. While you might think I saw the event through rose-colored glasses, I can assure you that the data prove me right :-). In the post-event survey, listeners gave our speakers an average rating of 9.8 out of 10 while they rated the value of the overall information they took away as a 9.4 out of 10. Scores like that make us at CloudShare very happy. After all, it's only because CloudShare's virtual training labs meet and exceed BWise's expectations that we were able to execute such a webinar.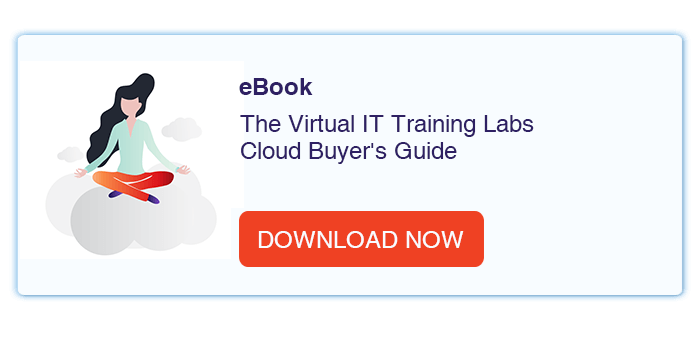 But surely you are more interested in learning some of the details discussed, so I'll get to it.
Our webinar kicked off with Virtual Labs Expert, Lee Berkman, introducing the concept of virtual labs and their various uses throughout the software lifecycle. This includes providing safe individual replicas of your software environments to train internal personnel, partners, and resellers on new features, to enabling sales to show full-featured demos and provide prospects with hands-on POCs and trials, to empowering customers to learn best practices, to enabling customer support to replicate customer environments and collaborate across time zones to quickly solve challenging support issues, to giving R&D a safe sandbox to develop new features (perhaps to solve some of those support issues), to a platform for customer acceptance testing, and the cycle continues.
After explaining use cases in different departments around the company, Lee dived more deeply into explaining how virtual training labs can be used to support various needs, including frontal classroom training as well as remote virtual instructor-led training (VILT). In both cases you want your students to have that hands-on learning experience, which is critical for learning complex software. Lee added how we have customers who also use them for self-paced training, for technical certification courses, and for mass trainings at large company and industry events. Vincent explained that BWise currently uses our virtual training labs for training internal employees as well as for customer and partner training, and certification courses as well.
Before Vincent began his story, we polled the audience to find out how many trainings courses they deliver per month. Almost 4 in 10 (38%) responded that they deliver between 10-20 classes per month, while 8% conduct over 20 per month and another 8% say they do too many to manage! Vincent told us that today BWise delivers over 20 classes per month, but he's aiming to do even more.
Interesting numbers on how many #virtualtraining classes per month our #webinar attendees deliver #virtuallabs #vilt #ittraining pic.twitter.com/xCUFL1kpN4

— CloudShare (@CloudShare) June 5, 2019
Vincent described how he initially used a VMWare-based solution to provide his students with individual hands-on learning environments. While this technically worked, it was cumbersome, time-consuming, and performance was also an issue.
Vincent then explained his challenges and then the advantages of using CloudShare in more detail We captured his summary in the tweet below.
Vincent Perquin, Manager of @bwisegrc Academy explains how his organization has benefitted from CloudShare #virtualtraining #virtuallabs #vilt #webinar pic.twitter.com/w6n65bKNid

— CloudShare (@CloudShare) June 5, 2019
If you find that interesting, you would gain a lot by listening to Vincent explain about all the different aspects, including the setup and configuration, scalability, and the instructor and student user experiences in his own words during the webinar.
Moreover, this webinar was also meant to serve as a product demo so you will see clips of how CloudShare actually works during the discussion. This is especially helpful for those who already know they want a cloud-based lab solution and are investigating their options.
I'm sure training managers will find the recorded session just as valuable as the live one, and if you have any questions, we are always available to answer them.
So, if you want to watch the complete webinar on-demand, go ahead and click this link!
See you at our next webinar!
---
What you should do next…
1. Subscribe to our newsletter:
Subscribe to our newsletter below for the latest news, advice and thought-leadership for software professionals. Or visit our blog to browse our most recent articles.
2. Learn how virtual labs can grow your business:
To learn more about how CloudShare helps software organizations grow revenue, increase efficiency and improve quality, visit our resources page. You'll be able to browser dozens of valuable white papers, eBooks, webinars, case studies, and brochures.
3. Get a FREE, no obligation demo:
Discover just how easy it is to create your cloud environment—in minutes! One of our friendly virtual labs experts will be happy to:
Show you the platform in action
Calculate pricing for your business
Set you up with a 14-day free trial
Answer any questions you have
No pressure or obligation