Upcoming Webinar: Creating a Blueprint for a Successful and Profitable Training Program
To get articles like this free in your inbox, subscribe to our newsletter.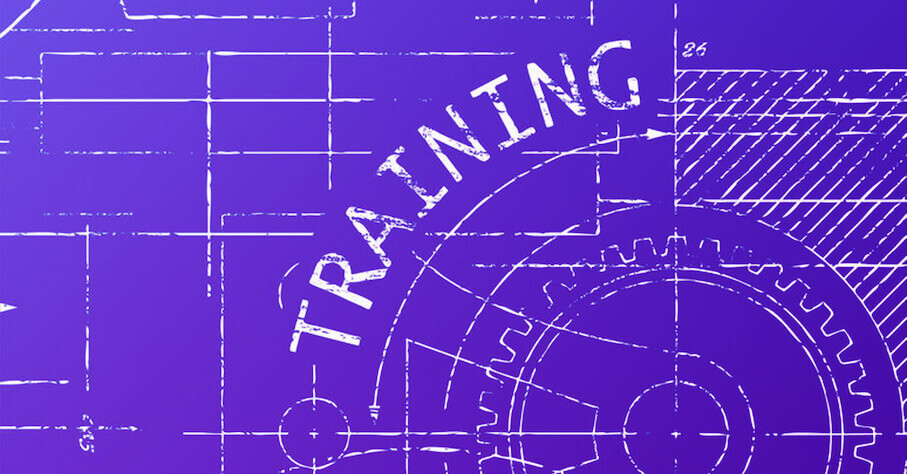 When you boil it down, building a successful training program is really about delivering the right training to the right audience at the right time. That said, you don't operate in a vacuum and there are a wide variety of formats and technologies that you have to choose from to deliver your training to everyone who can benefit from it effectively and efficiently.
Training managers face many challenges when building course programs, including the shorter attention spans of today's modern learners and the faster pace of software releases. While you may not have direct control over these types of trends, if you want your training to be successful, you do need to address them with strategies such as breaking learning into bite-sized chunks and leveraging a hands-on training solution that makes it easy to always be training on your latest software version. Luckily, however, there are many more things that are within your power to decide, such as your specific training goals, the different technology, formats and media that you implement, and your success criteria.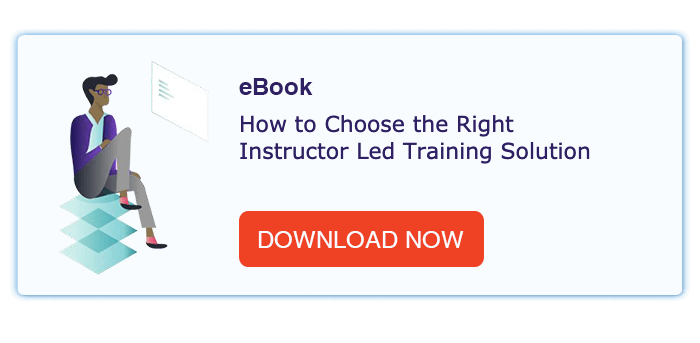 If this sounds like your world, and you want to learn specific key elements for creating a successful and profitable training program no matter how new or mature your program is, then our upcoming webinar is for you.
On June 20th at 1:00 PM ET/ 10:00 AM PT, CloudShare and Learndot are running a free Training Industry webinar titled "The Blueprint for a Successful and Profitable Training Program." The webinar will explain key elements for creating a training program that is successful both in meeting your educational goals and which can also help you turn your training from a cost center to a profit center.
If strategy, execution, scalability, and increased revenues are important to your training team, you'll definitely want to join.
The General Manager of Learndot, Jesse Miller, along with our own VP Product, Michal Frenkel, will be on the line to discuss key market trends you need to address and help you assess the maturity stage of your training program. Both of these elements are important to consider to create the most effective training portfolio for your organization.
Our experts will outline a blueprint that starts with determining your goals, strategies for delivering a memorable learner experience and choosing the right technologies that let you execute effectively and efficiently.
They will also cover strategies for how you can grow your training revenues through supporting different training modes to give your learners a variety of different paid options. For example, by providing cloud-based training labs, you can leverage the same platform to offer learners on-site instructor-based training, virtual instructor-led training (VILT) and self-paced courses made up of a video recording of the instructor, course material and hands-on lab work. All these options can be priced according to the value they provide and the level of personal interaction with the instructor. A broader course offering serves more students, but best of all, you can reach students all over the world and since your costs are based on usage, it means you're guaranteed profits when priced correctly.
And when your virtual training labs are integrated with your Learndot LMS, you can create a seamless user experience both for your learners as well as for your course administrators and instructors. The hands-on virtual labs along with the efficiencies of the integrated processes enable companies like Atlassian to expand and increase training profits without increasing staff. Click here to hear Atlassian's Global Education Manager, Robert Bleeker, explain how he leveraged the integration to great advantage.
If you are ready to take your software training to the next level of success and profitability register today for our "The Blueprint for a Successful and Profitable Training Program" webinar!
---
What you should do next…
1. Subscribe to our newsletter:
Subscribe to our newsletter below for the latest news, advice and thought-leadership for software professionals. Or visit our blog to browse our most recent articles.
2. Learn how virtual labs can grow your business:
To learn more about how CloudShare helps software organizations grow revenue, increase efficiency and improve quality, visit our resources page. You'll be able to browser dozens of valuable white papers, eBooks, webinars, case studies, and brochures.
3. Get a FREE, no obligation demo:
Discover just how easy it is to create your cloud environment—in minutes! One of our friendly virtual labs experts will be happy to:
Show you the platform in action
Calculate pricing for your business
Set you up with a 14-day free trial
Answer any questions you have
No pressure or obligation