Webinar Recap: 7 Tips for Remote Training When Face to Face Isn't an Option
To get articles like this free in your inbox, subscribe to our newsletter.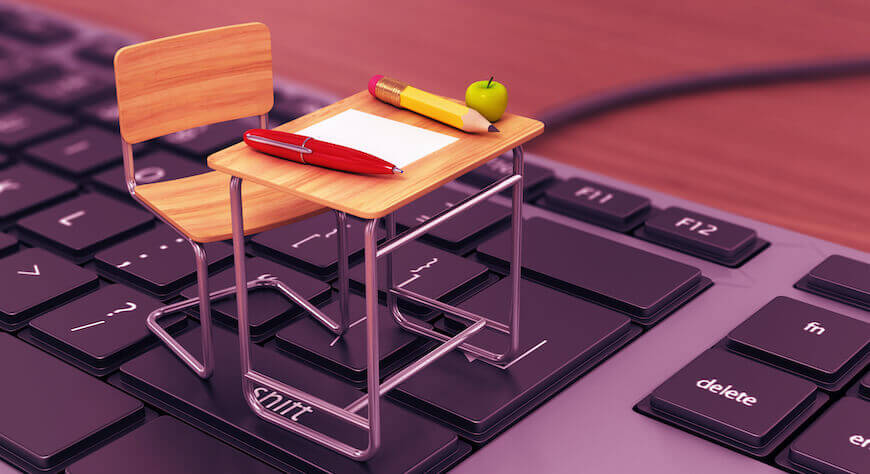 Researchers project the global virtual training and simulation market will reach $328.87 billion by 2022. Keep in mind, this came prior to travel bans, quarantines and event cancellations from COVID-19. Such factors impact efforts to educate, whether you're training a dispersed staff on a system, helping partners and customers get up-to-speed on new software or ensuring your cyber team is prepared for threats.
That said, growth will likely be higher as remote and virtual training is providing an answer. The response to our recent webinar, "When Face-to-Face Training Isn't an Option: 7 Tips for Remote Training" underscores this statement. Conducted with Training Industry, almost 800 registered, including leaders and managers in training, sales, customer success, customer education, learning and development and recruitment.
The webinar recording and related materials are now available for free.
(WEBINAR) Students Are Bored Out Of Their Minds??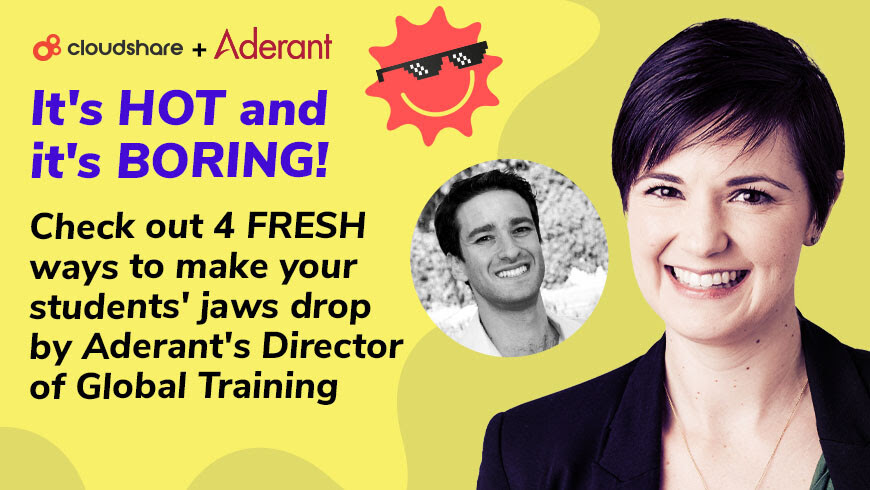 A Timely Training Topic
CloudShare CEO, Dr. Zvi Guterman, along with Lee Berkman, our resident virtual IT labs expert, shared actionable insights on how to harness the power of virtual training environments. The duo provided easy-to-understand details on eliminating remote training challenges, increasing efficacy and engagement and maximizing return on investment (ROI) via improved user experiences.
Attendees were polled on various issues throughout the webinar and the first question showed the extent of the current situation. Nearly 85% of participants reported students cancelling on face-to-face events and training.
Tips for Remote and Virtual-led Training
With over 18 million training hours delivered in 2019 alone, CloudShare is no stranger to instructor and virtual instructor-led training (ILT and VILT) and virtual labs. Based on experience and research, Dr. Guterman and Berkman provided the following seven tips for getting the most out of remote training.
Bridge remote presence: Use and connect best-of-breed learning management systems (LMS), virtual labs like CloudShare and conferencing platforms (Zoom and WebEx).
Generate new marketing leads: Connect training with marketing lead generation using short sessions, self-service and self-paced training programs.
Offer test drives with local partners: Focus on virtual training engagement, leveraging partners and activities like product test drives.
Use policies to offer hands-on experiences post-session: Provide hands-on product experiences beyond training sessions to keep engagement high.
Use multi-day training to bridge in-person assistance: Conduct multi-day virtual training, deliver assistance and ensure participants are aligned so progress is always advancing.
Certification: Consider the ROI of certifying students on products, a practice once reserved for large enterprises, now cost-effective for smaller organizations to do online.
Join forces with an accredited training center (ATC): Work with an ATC partner to train prospects, develop a profit center and further sell solutions
Whether you're a newcomer to remote working or a veteran looking to take things further with virtual training, there was something for everyone in "When Face-to-Face Training Isn't an Option: 7 Tips for Remote Training." If you missed this webinar, no worries – catch it here. If you have further questions, reach out and we'll be glad to help!
---
What you should do next…
1. Subscribe to our newsletter:
Subscribe to our newsletter below for the latest news, advice and thought-leadership for software professionals. Or visit our blog to browse our most recent articles.
2. Learn how virtual labs can grow your business:
To learn more about how CloudShare helps software organizations grow revenue, increase efficiency and improve quality, visit our resources page. You'll be able to browser dozens of valuable white papers, eBooks, webinars, case studies, and brochures.
3. Get a FREE, no obligation demo:
Discover just how easy it is to create your cloud environment—in minutes! One of our friendly virtual labs experts will be happy to:
Show you the platform in action
Calculate pricing for your business
Set you up with a 14-day free trial
Answer any questions you have
No pressure or obligation