Webinar Recap: Constellation Research, Check Point Software Technologies and CloudShare Discuss New Business Acceleration Cloud
To get articles like this free in your inbox, subscribe to our newsletter.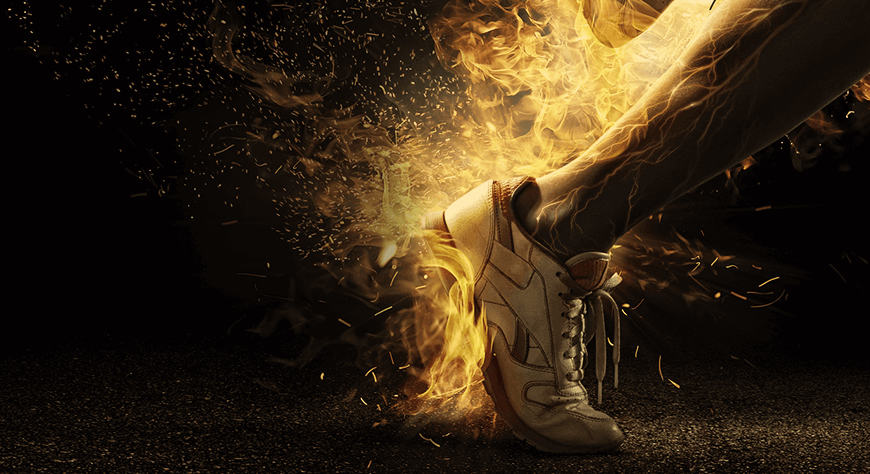 Sometimes you hear about a new biztech term and it takes a while to understand the context and see it slowly roll out. Then there are moments when you get the whole story up-front – technology and market overview, user experience, applications and advice – and it's abundantly clear why it's so important.
If you missed our recent webinar, "How Business Acceleration Cloud is Revolutionizing Software Sales," you're in luck. Not only is the recording now available for free, it's one of those presentations that illustrates a complete story, one told by experts involved at every stage of its evolution.
A New Cloud Category
Digital Transformation has had a dramatic impact on best-practices and processes. As a result, companies now must move faster to compete, be more effective and efficient, and require intelligent, agile methods to scale and maximize growth.
According to opening presenter Holger Mueller, VP and principal analyst at Constellation Research, this has also led to a new biztech category. Business Acceleration Cloud (BAC) features purpose-built environments and software designed for applications like sales enablement, virtual training, and sandboxing in the cloud. These are not general purpose commodity clouds – they're designed to accelerate complex functions and work in particular industries.
Holger compared BAC to other disruptive and influential technology. He discussed the different business, tech and social demands that brought it about, highlighted strategies and discussed what goes into BAC infrastructure. Holger also covered use cases – from software creation to digital business and IT operations – followed by recommendations on areas like IT strategy and measuring results.
If you want to understand this burgeoning market, and the future of cloud, this is a must-see.
Putting it to Use
Up next was Avi Rembaum, VP of Security Solutions at Check Point Software Technologies, provider of software and hardware solutions for IT security. Avi discussed his company's need to accelerate activity, citing two primary goals: Helping customers experience new protections against threats and more effectively demonstrating a diverse portfolio of solutions.
This, mind you, is for a community of more than 600 sales engineers, 1,000s of resellers and 150,000 customers. And a lot of this work requires simulations, various systems operating in parallel, attack scenarios requiring specialized tools and more.
Avi discussed how the company needed a sales and training platform that would truly expedite their work. He shared Check Point Technology Software's search criteria, including technical compatibility, performance, user simplicity, integration, monitoring and tracking. He also detailed why they chose CloudShare and its link to a powerful demo portal that Check Point Software Technologies created.
Further, Avi shared the results. And in a nutshell, it has meant significantly faster field and partner enablement and near limitless capacity to support more sales demos for more people in more places.
Now that's acceleration!
This Needs a Specialist
Yes, BAC requires a specialist, and as CEO of a provider of specialized cloud environments, Dr. Zvi Guterman led off the final segment. Zvi noted "CRM is to database as Business Acceleration Cloud is to commodity cloud." He went on to discuss how cloud technology has evolved, creating an advanced market that uniquely can handle the business needs for specialized cloud solutions and services.
Zvi went on to discuss traditional provider demo and POC shortfalls. The list ranged from having to maintain an on-premise solution to dealing with travel and shipping, lack of control over content to an inability to provide hands on, real-world experiences. He then detailed how sales POCs can be a frustrating blackbox, providing no visibility into user engagement.
Zvi then showed how specialty cloud providers with purpose-built technology overcome all these issues. He also showed what user-behavior visibility can be unearthed with the right solution. Further, he followed up with a list of questions to ask cloud providers to ensure that they can help you accelerate.
And it's a list decision-makers will want to have on hand.
Get Up to Speed and Pull Ahead
Not familiar with BAC? Here's your chance to come up to speed quickly, understand what it means and how it can help, and what to do to accelerate your business. Click here to watch the full free webinar, "How Business Acceleration Cloud is Revolutionizing Software Sales!"
---
What you should do next…
1. Subscribe to our newsletter:
Subscribe to our newsletter below for the latest news, advice and thought-leadership for software professionals. Or visit our blog to browse our most recent articles.
2. Learn how virtual labs can grow your business:
To learn more about how CloudShare helps software organizations grow revenue, increase efficiency and improve quality, visit our resources page. You'll be able to browser dozens of valuable white papers, eBooks, webinars, case studies, and brochures.
3. Get a FREE, no obligation demo:
Discover just how easy it is to create your cloud environment—in minutes! One of our friendly virtual labs experts will be happy to:
Show you the platform in action
Calculate pricing for your business
Set you up with a 14-day free trial
Answer any questions you have
No pressure or obligation