Webinar Recap: Software Training Made Easy with Seamless Integration – The Tufin Story
To get articles like this free in your inbox, subscribe to our newsletter.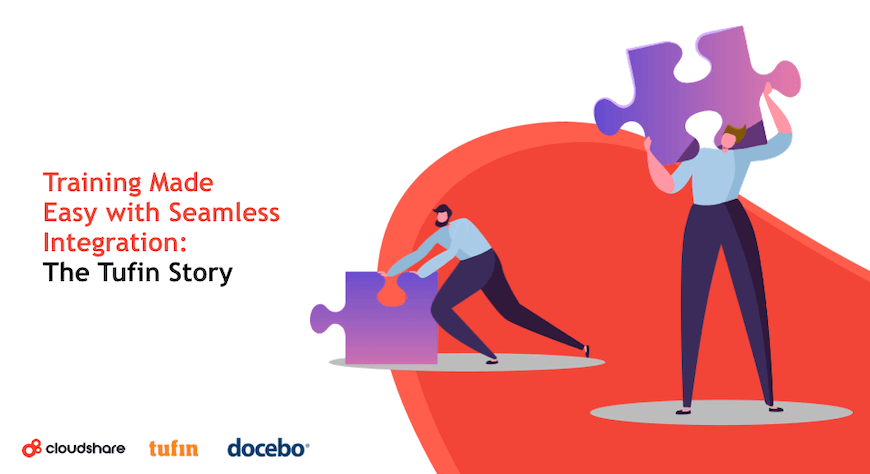 Does your training solution already have an LMS and virtual labs integrated into your tech stack that offers a seamless user experience for trainers and learners? If the answer is no, you're in for a treat.
We are excited to share this webinar and the amazing work done by Viggy Book, director of training and knowledge, and the team at Tufin, who, together with us and the great folks at Docebo, built and revolutionized their virtual training program.
Like many companies, Tufin's training consisted of PowerPoint presentations and shipping hardware around the globe to ensure they had what they needed to host their environments for training. In essence, there was no actual training department, which meant Viggy's job was to set up the department from scratch, with the goal of creating training and certification courses to support the growth of their business.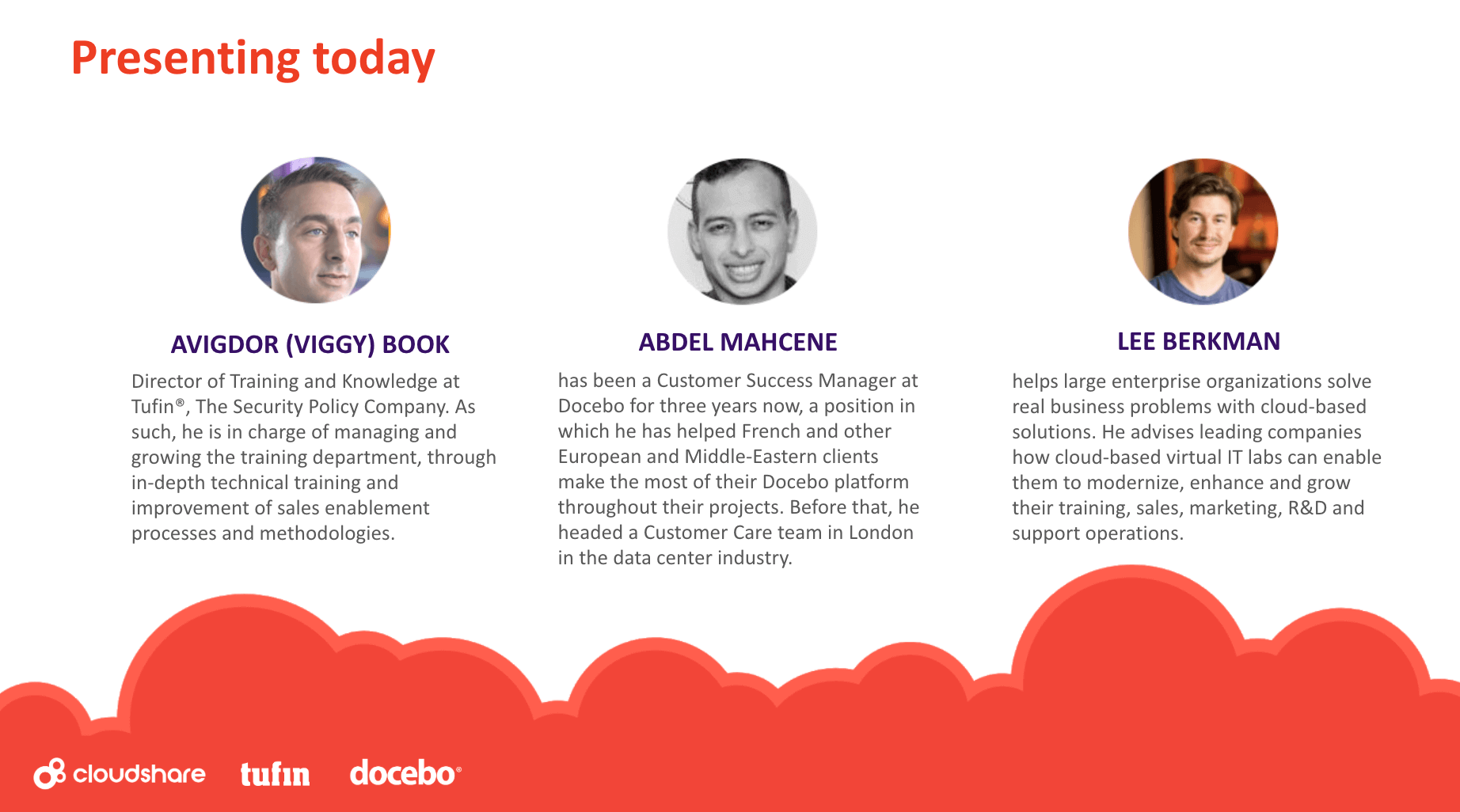 Joining Viggy on this webinar were Abdel Mahcene, customer success manager at Docebo and Lee Berkman, virtual labs expert from CloudShare.
Abdel spoke about important training pain points in delivering modern learning experiences as well as trends in integrating cloud-based learning solutions. He offered seven best practices in integrating learning solutions as well as offering insight into why training organizations need an API-enabled platform.
Lee dove into how virtual training labs offer true value and cost savings to companies and make training a much more immersive experience without the hassle of dealing with travel, shipping, scaling and other factors that can hinder user training.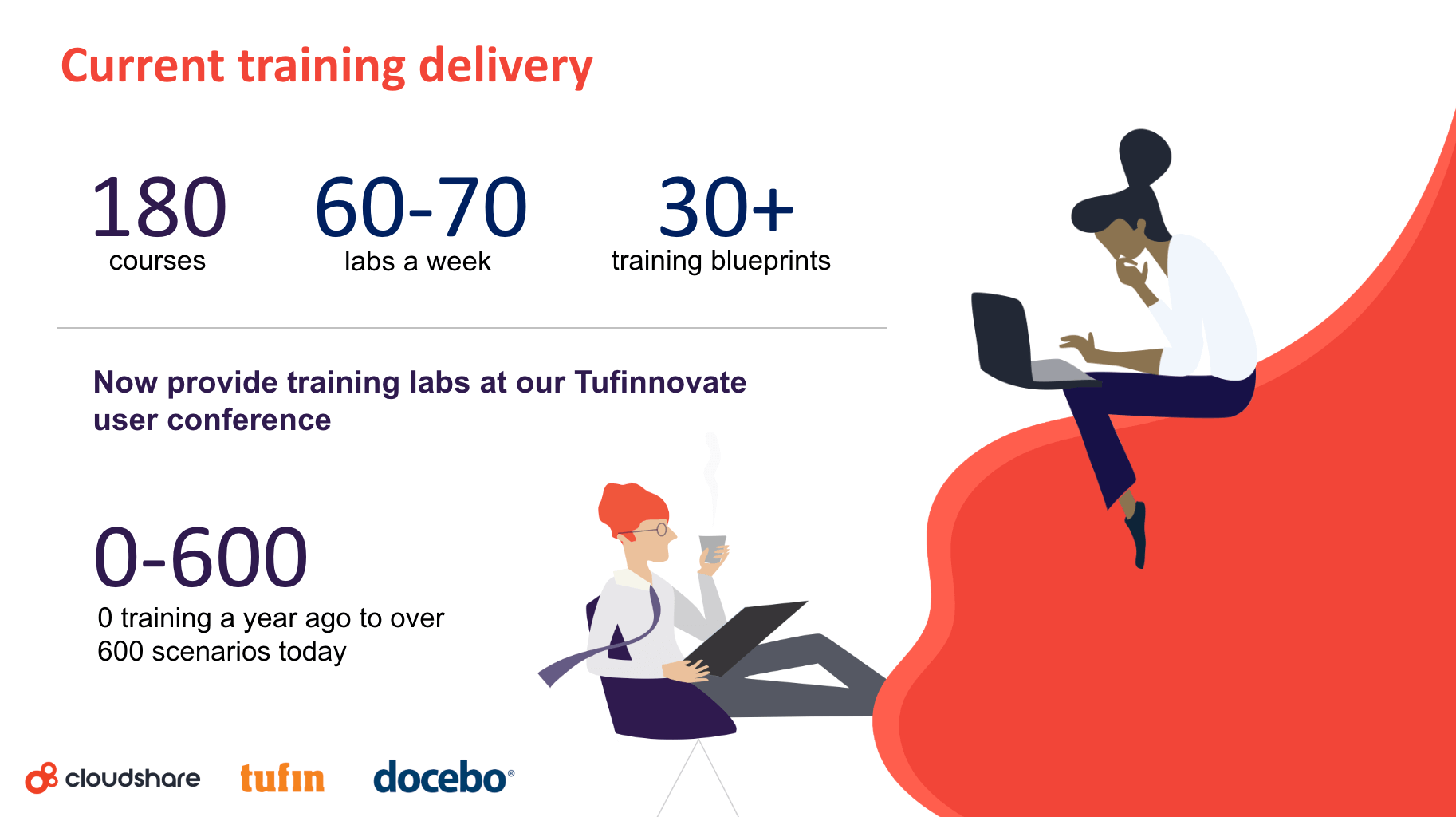 Today, Tufin serves thousands of learners with 180 courses that include 60-70 running training labs per week and 600 training scenarios. They also run the Tufinnovate customer and partner conference with over 700 environments running throughout the day for 150 attendees.
Check out the "Software Training Made Easy with Seamless Integration" webinar to hear the full story and learn how the right tech stack and integration can be used to communicate effectively across each application in a way that makes for an intuitive learner experience and makes the training team's jobs easier and more efficient.
---
What you should do next…
1. Subscribe to our newsletter:
Subscribe to our newsletter below for the latest news, advice and thought-leadership for software professionals. Or visit our blog to browse our most recent articles.
2. Learn how virtual labs can grow your business:
To learn more about how CloudShare helps software organizations grow revenue, increase efficiency and improve quality, visit our resources page. You'll be able to browser dozens of valuable white papers, eBooks, webinars, case studies, and brochures.
3. Get a FREE, no obligation demo:
Discover just how easy it is to create your cloud environment—in minutes! One of our friendly virtual labs experts will be happy to:
Show you the platform in action
Calculate pricing for your business
Set you up with a 14-day free trial
Answer any questions you have
No pressure or obligation