What's Coming in 2022 for SaaS Training Platforms?
To get articles like this free in your inbox, subscribe to our newsletter.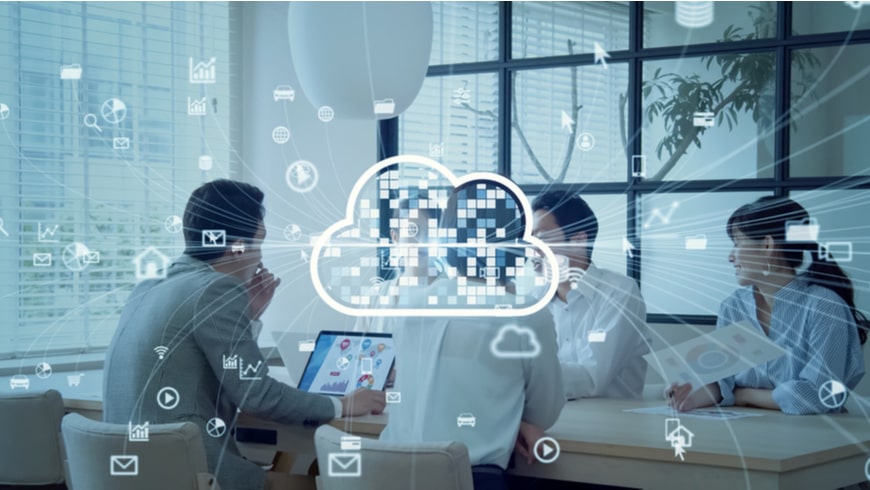 Providing an excellent digital experience for your customers is more important than ever. In fact, McKinsey found that companies with outstanding digital experiences are 70% more likely to be chosen as a primary provider (compared to those simply providing a "fair" experience).
It's clear that SaaS companies can benefit from hands-on virtual training environments, from self-paced, self-serve experiences to virtual instructor-led training (VILT).
But how will the space evolve in 2022?
Our new report, based on surveys and interviews with over 100 training professionals, highlights the six trends that will impact SaaS online training this year. Here, we cover the four most important trends affecting the SaaS software training space.
(You can get the full insights by downloading the 2021 SaaS and Virtual Training Survey Report here.)
#1 Training Budget is Growing
75% of training professionals have a budget of at least $20k for SaaS software training—and more than a quarter have a budget of at least $50k.
Better yet, 8 out of 10 survey respondents are increasing their budget for 2022. This means they will have more resources to draw from to improve customer training.
Overall, this debunks the myth that customer training faces a budget shortage. If you're facing a lack of budget within your own company, it might be time to point leadership to how other companies are leveraging virtual training for better customer experiences.
#2 Customer Experience is the Top Priority
The biggest portion of the training budget we discussed above is aimed at one thing: customer experience (that's roughly a third of the budget). For smaller companies (with fewer than 500 employees), nearly half of the budget is invested in customer experience.
It makes sense: effective onboarding means higher retention, and higher retention is one of the biggest influencers of recurring revenue. That's why nearly all survey respondents said customer training is considered important in their company (that's 96%, if we're being precise).
The awareness is there, and the budget is likely to follow.
#3 Self-paced Learning is Still Dominant in Virtual Training
While more companies (especially those with complex products) have begun to adopt VILT, self-paced training is still the most popular choice for virtual training.
More than a quarter of our respondents rely on self-paced training at least 70% of the time. This translates into a kind of hybrid approach: offering self-paced options for individuals and smaller customers, but keeping expert training (in the form of VILT) on the table for enterprise customers that need a deeper dive.
#4 SaaS Companies Are Ready to Leverage Virtual Training
4 out of 10 SaaS companies want to use virtual training, and just under half of that group plan to adopt the technology over the next 12 months. This is true whether they're selling a complex technical product or not.
Overall, leveraging virtual training means being able to provide self-paced learning, invest in instructor-led training, and improve customer experience from onboarding to renewal.
That said, customer training is not without its challenges even as SaaS companies start to move their training and user onboarding virtual. To get more details on both the survey results and the challenges SaaS leaders are facing, download our SaaS online training report now!
---
What you should do next…
1. Subscribe to our newsletter:
Subscribe to our newsletter below for the latest news, advice and thought-leadership for software professionals. Or visit our blog to browse our most recent articles.
2. Learn how virtual labs can grow your business:
To learn more about how CloudShare helps software organizations grow revenue, increase efficiency and improve quality, visit our resources page. You'll be able to browser dozens of valuable white papers, eBooks, webinars, case studies, and brochures.
3. Get a FREE, no obligation demo:
Discover just how easy it is to create your cloud environment—in minutes! One of our friendly virtual labs experts will be happy to:
Show you the platform in action
Calculate pricing for your business
Set you up with a 14-day free trial
Answer any questions you have
No pressure or obligation