What's the Difference Between eLearning and Classroom-Based Learning?
To get articles like this free in your inbox, subscribe to our newsletter.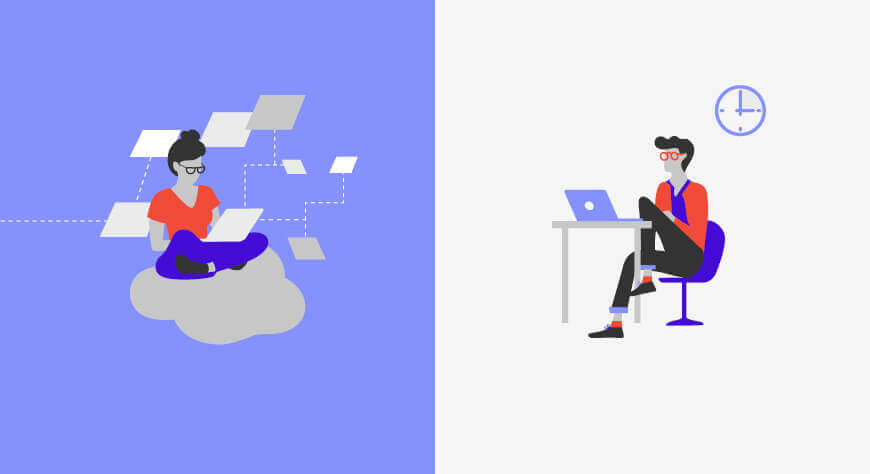 Recent advances in online communication have spurred the need for Internet-based learning, where participants can pick up new skills and knowledge on their own time. eLearning is becoming a favorite among the business sector since it allows employees and business partners to get the corporate training they need while minimizing the impact on the workflow.
If you're adopting an eLearning classroom, you're inevitably switching away from traditional classroom-based training.
What exactly are the differences between the two, and what can you do to make the transition smooth?
eLearning Vs. Classroom-Based Learning
Let's start by comparing and contrasting online learning vs classroom learning. What should you expect when virtual classrooms take center stage?
The Type of Content
While you still have worksheets and PowerPoints in a physical classroom, online courses allow instructors to take advantage of interactive elements like quizzes, animations, and simulations.
Remember to use more visual elements like videos and tutorials when developing an eLearning class. Be careful not to add too many to distract from your main content.
The Tone of the Content
It's no secret that many Internet users simply skim content, whereas they are more likely to read long passages when in a physical classroom. That's why your slides need to be concise. Break up long paragraphs with headers and visuals, and be prepared to answer questions in case anyone needs clarification.
It's also worth dividing the content into smaller, digestible segments. eLearning typically serves those who have busy schedules, so design your course to match.
51 Best Practices to Boost Customer Software Training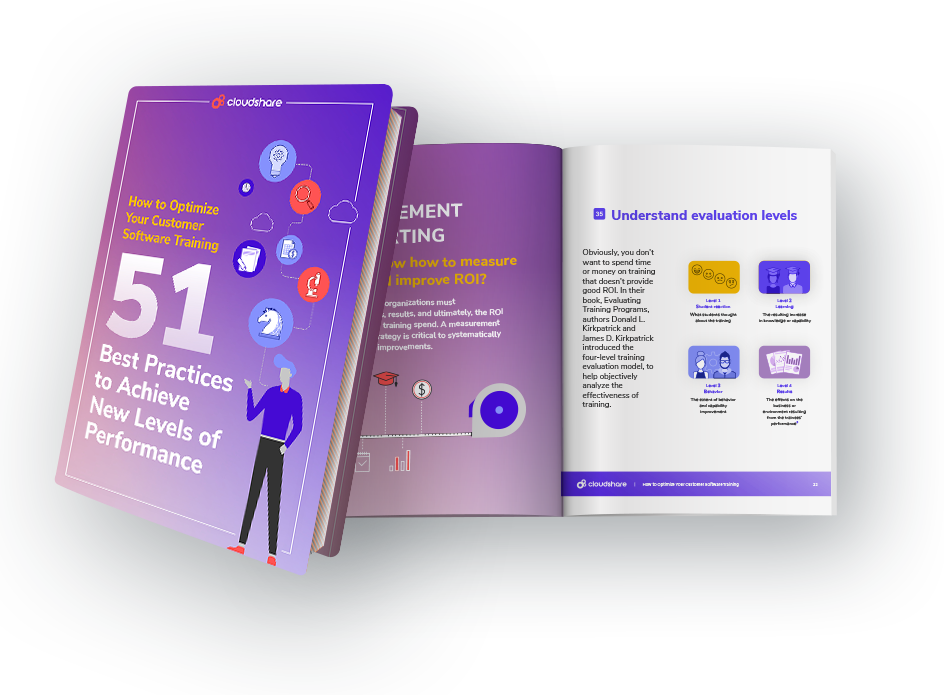 Social Interaction
In a regular classroom, students can ask questions directly, discuss amongst each other, talk with the instructor face-to-face, and give presentations. These actions help keep focus, build engagement, and reinforce knowledge retention.
While these are still possible with virtual training, the implementation is fundamentally different. You will be using chat boards, video conferencing, and interactive parts like quizzes to promote these classroom interactions. Just because everyone is located far away from each other, doesn't mean you can't have an engaging class.
Cost Savings
The most prominent distinction between online corporate training vs classroom teaching is cost. Online classes don't require any traveling expenses, as everyone can join from any device with an Internet connection. You also don't have to factor the extra time into your busy work schedule.
Virtual instructor-led training has the added benefit of not being limited by the size of a physical lecture hall. eLearning is a perfect solution for reducing cost and promoting accessibility.
Reviewing Work
During regular classes, you either have to record your lectures or hope that your notes are robust enough for review later. With online learning, you can replay and review lecture recordings at any time.
So What Should I Use?
While the benefits of online training outweigh the disadvantages, many students still find value in occasional face-to-face interactions. It's possible to choose a blended learning approach in these cases, where participants visit a physical classroom sparingly to supplement the knowledge they get from the virtual class.
Interested in eLearning? CloudShare Can Help
The new norm has transformed the way companies approach eLearning. CloudShare works with companies of all sizes to help them integrate eLearning in a meaningful way that drives real business value.
As a provider of virtual IT labs, we can help you host online classes, create insightful proof of concepts, and sandboxing environments. Why worry about all the hardware and software maintenance costs? We make it easy for you to focus on what matters most—successful business outcomes.
Are you ready to integrate eLearning into your organization? Book a demo with one of our eLearning specialists today.
---
What you should do next…
1. Subscribe to our newsletter:
Subscribe to our newsletter below for the latest news, advice and thought-leadership for software professionals. Or visit our blog to browse our most recent articles.
2. Learn how virtual labs can grow your business:
To learn more about how CloudShare helps software organizations grow revenue, increase efficiency and improve quality, visit our resources page. You'll be able to browser dozens of valuable white papers, eBooks, webinars, case studies, and brochures.
3. Get a FREE, no obligation demo:
Discover just how easy it is to create your cloud environment—in minutes! One of our friendly virtual labs experts will be happy to:
Show you the platform in action
Calculate pricing for your business
Set you up with a 14-day free trial
Answer any questions you have
No pressure or obligation