Why Employee Experience Is Critical to the Future of Work
To get articles like this free in your inbox, subscribe to our newsletter.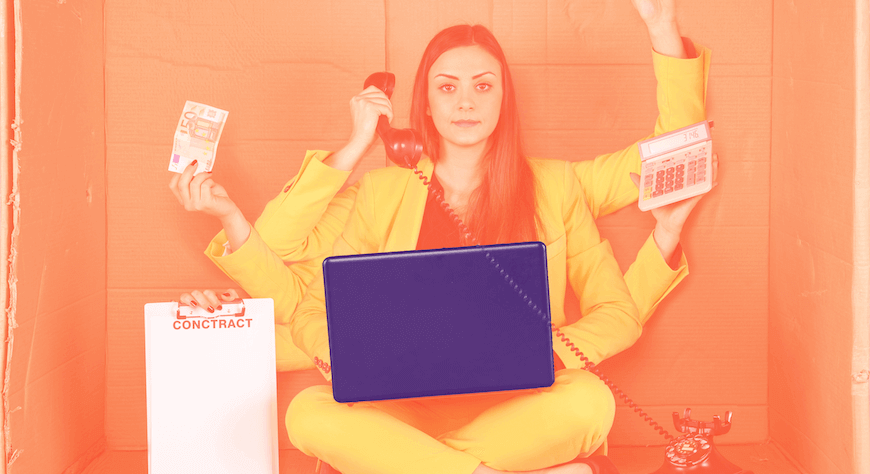 You've probably heard a lot about "Consumer Experience," or CX. But what about EX, Employee Experience?
You can't deny that to get great customer experience you need top performance by employees. Even if customer interaction is managed through technology, such as website help sections or finding the right product on a website, that tech is designed, built, tested and managed by employees.
A physical store where the workers enjoy good conditions tends to have staff that are happy to help visitors. Similarly, tech-oriented companies that have employees who are satisfied with their working experience are more likely to deliver happy experiences to customers.
The growing importance of EX
Research firm Gartner cited employee experience (EX) as one of the top five priorities for HR leaders this year. Forrester noted that the global pandemic has accelerated the evolution of remote working, which lacks a social component and places a higher value on worker engagement. Better EX, the research firm said, can reduce recruiting costs, lower attribution rates and boost employee performance.
And how are businesses improving EX when the world has gone remote? Let's go back to Forrester analysis, who earlier this year pointed to the importance of technology for every employee's workday engagement, with the biggest engagement impact coming from collaboration and productivity technologies.
In other words, if you thought EX was important to a brand's success before the global pandemic rewrote the rules, hold onto your hats. As remote working and remote transactions are now the norm for many companies, the quality of those technology-enabled virtual experiences is what your CX and your EX is riding on.
(WEBINAR) Students Are Bored Out Of Their Minds??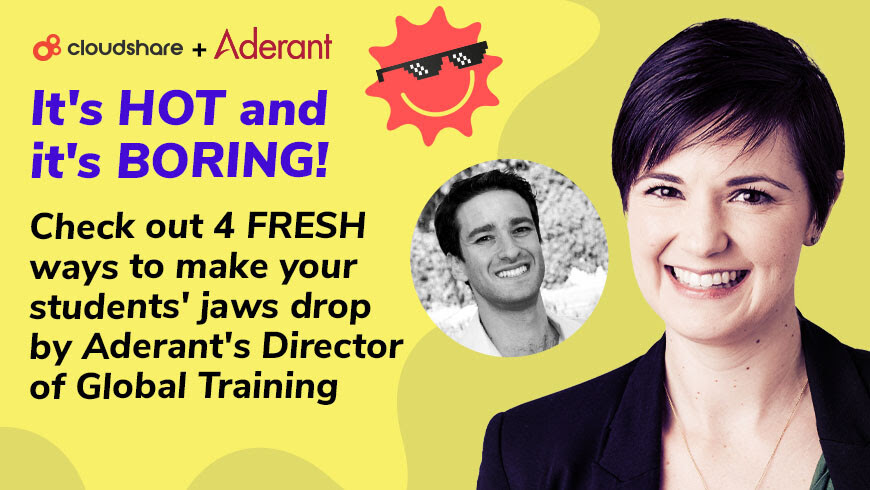 Frustration is the enemy of good EX
Think about the technology that you're giving your employees to work with. From virtual training tools that guide end-users on new software, to sales enablement technology for selling remotely, it's all about providing simplicity and ease of use. After all, the harder the tools are for employees to handle, the more frustration there will be, and the poorer the customer experience will be in the long run.
Imagine heading into a dealership to test-drive an SUV, and being offered a simulation environment where a video-stream shows you driving the car. You might get a feel for what it would be like to own the vehicle, but you wouldn't think that was anywhere near enough to sign on the dotted line, or to understand what driving that car is all about. The next step up is a limited version of a test-drive. You take the vehicle out on the road, and it rides wonderfully on the paved highways near the dealership. You're sold!
However, once you buy it and take it to the back roads near your summer home, you find the ride rougher, or the navigation spottier than it was during the test drive. Your experience in the real world is not what was promised.
These are the same phases of good software training or trials. While it might seem obvious that you wouldn't settle for a passive walkthrough about the software, it's easy to feel like you know a technology after training, only to find out that the tool works differently in the actual use environment. The result? Employee, and customer, frustration.
Take your software for a test-drive
These days, when EX can make the difference between closing and not closing a sale, and 69% of employees are more likely to stay with an organization for 3 years or more after a great onboarding experience, it's not enough to just demo software through a video tour on Zoom or a screenshare through WebEx. However, you need to remember that not all hands-on training solutions are created equally either, just as a test drive needs to trial all terrains before you know that you want to part with your hard-earned cash for that car.
Most prospective customers want to feel the actual conditions of a software solution in their own IT environment, a virtual test run that only an intelligent virtual labs solution makes possible. When it's realistic, a prospect can see how pain points can be resolved and how the solution can actually improve their working lives. That makes the salesperson's job a lot easier and more productive.
In short? A powerful and valuable virtual labs platform makes sure that the test-drives of software operate exactly the way they will in the real world, on the actual roads that customers will traverse every day.
Ready to get in the driver's seat? Set up your CloudShare demo.
---
What you should do next…
1. Subscribe to our newsletter:
Subscribe to our newsletter below for the latest news, advice and thought-leadership for software professionals. Or visit our blog to browse our most recent articles.
2. Learn how virtual labs can grow your business:
To learn more about how CloudShare helps software organizations grow revenue, increase efficiency and improve quality, visit our resources page. You'll be able to browser dozens of valuable white papers, eBooks, webinars, case studies, and brochures.
3. Get a FREE, no obligation demo:
Discover just how easy it is to create your cloud environment—in minutes! One of our friendly virtual labs experts will be happy to:
Show you the platform in action
Calculate pricing for your business
Set you up with a 14-day free trial
Answer any questions you have
No pressure or obligation