Why Remote Healthcare Training Is the Future of Organizations
To get articles like this free in your inbox, subscribe to our newsletter.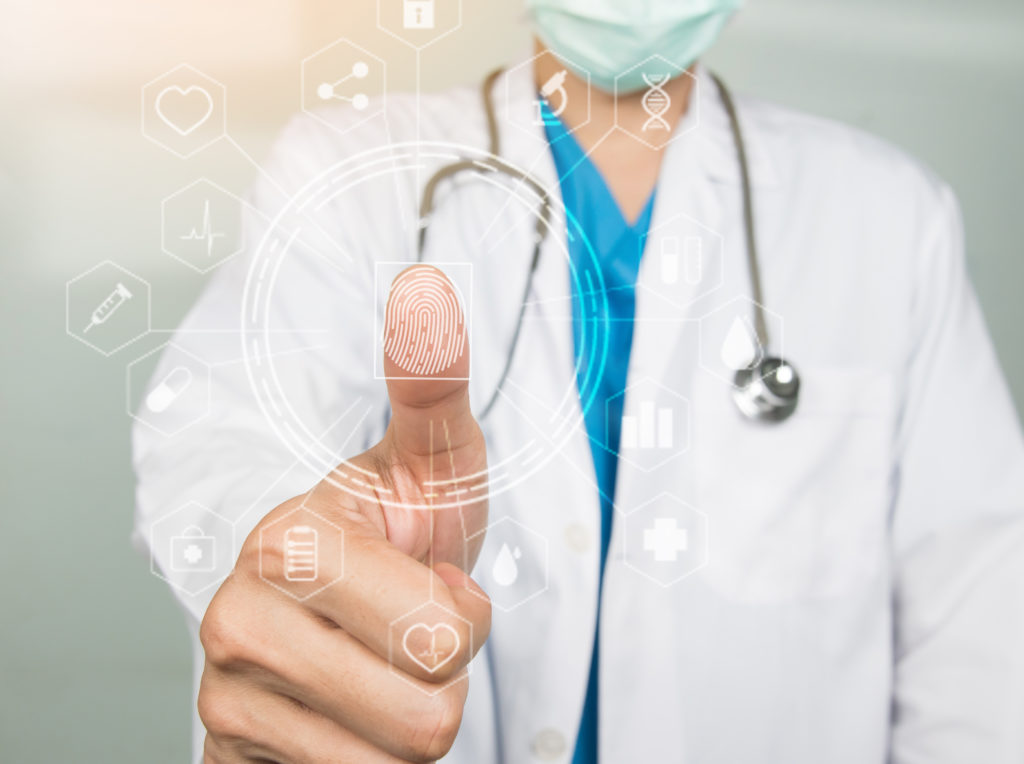 In a highly regulated and high-stakes environment such as healthcare, training is essential. But did you know that the benefits of healthcare training go further than the obvious medical necessity of clinical mastery? They include keeping aligned with compliance regulations such as HIPAA, staying up to date with the latest behind-the-scenes technologies, and successfully onboarding patient-facing innovations such as software for telemedicine or diagnostics.
While traditionally, this kind of training took place face-to-face at in-person training events, organizations are increasingly seeing the advantages of virtual learning environments for remote medical training. These benefits were already accelerating the move to virtual medical training pre-COVID-19, but the post-pandemic reality has sped up the pace of change even further.
It's no wonder that according to the Global Digital Health Market report 2020, the digital healthcare market is expected to see a 37% spike in 2021, and will reach $508.8 billion by 2027.
The Benefits of Virtual Learning in Healthcare
The pandemic has put the spotlight on business continuity across all industries, and healthcare is no different. In fact, with a "all hands on deck" approach to fighting COVID-19, it's more important than ever that healthcare organizations find innovative ways to keep clinical proficiency high, ensure students and staff continue to get the training that they need, and meet mandated clinical hours in their specialties.
Clinical Skills
In many cases, especially during COVID-19, making practice and hands-on training happen in the traditional in-person sense has become impossible. Routine procedures may have been postponed, training sessions canceled, and time in the skills lab seen as a luxury. Software solutions can fill an important gap, even for learning practical hands-on proficiencies. Examples include clinical software that offers an accurate way to test and learn surgical techniques, or imaging software that gives staff opportunities to practice reading medical results or improve their diagnostic skills.
For all of these use cases and more, virtual training can be completed in the user's own time, and is both convenient and on-demand. In a precise industry like healthcare, it enables repetition and reproduction of training scenarios, so that valuable resources are not put to waste.
Certifications and Academic Training
Another use case is for assessments and evaluations, both of which are critical in healthcare and have a real and measurable impact on human life. By offering technology that can allow these to take place in multiple locations, simultaneously and remotely, you're removing the geographical limitations of getting a large group of people trained and certified and letting them get on with their essential work a whole lot faster.
Compliance and Security
The type of virtual training environment that we're discussing is regularly cloud-based or online, and often takes place in a safe sandbox environment, which means for training on sensitive compliance laws such as HIPAA for example, there is no risk at all to the rest of the network.
As Healthcare is the most highly-targeted sector for cybercrime, and attacks have risen 50% since 2020, organizations can't afford to put security training for healthcare professionals on pause. Virtual training environments mean that this critical education can be completed, risk-free, from anywhere.
Reducing the Burden of Technology Turnover
Behind the scenes, operational staff and frontline workers such as nurses and support personnel face new technologies all the time. This could be anything from systems to manage Electronic Healthcare Records or for completing essential research, to clinical decision-making software or telemedicine to support remote patients.
According to the Workforce Institute, more than one-third of nurses believe that this new technology helps them to serve their patients. On top of that, "58% of healthcare workers value an employer that empowers staff to do their best work by equipping them with the necessary tools and technologies."
However, this takes its toll. 24% of nurses say the influx of new solutions causes them stress, more than both their peers in IT (15%) and HR (13%).
Empowering healthcare workers to do their best job means more than simply providing the right technologies with a 'sink or swim' approach. It means augmenting these technologies with the training and skills that employees need to leverage those tools to make their jobs easier or more accurate.
Your Key Workers Need Your Support
According to Mandy Bell, Clinical Faculty and DNP at SNH university, "Because the healthcare industry is constantly changing, it is imperative healthcare workers engage in continuous learning to stay current in their fields and specialties. The key is… to support faculty and staff in their pursuit of professional development and continuing education."
If you're a medical software provider, or an administrator responsible for digital transformation in healthcare, this should be read as a critical call to action. Virtual healthcare training solutions can streamline technology adoption, improve compliance rates, ensure the continuity of certification and assessment, and allow clinicians to remain medically and operationally proficient.
Cloudshare provides virtual hands-on training environments that are built for ease of use and business acceleration. Ready to discuss your unique healthcare use case? Speak to one of our experts.
---
What you should do next…
1. Subscribe to our newsletter:
Subscribe to our newsletter below for the latest news, advice and thought-leadership for software professionals. Or visit our blog to browse our most recent articles.
2. Learn how virtual labs can grow your business:
To learn more about how CloudShare helps software organizations grow revenue, increase efficiency and improve quality, visit our resources page. You'll be able to browser dozens of valuable white papers, eBooks, webinars, case studies, and brochures.
3. Get a FREE, no obligation demo:
Discover just how easy it is to create your cloud environment—in minutes! One of our friendly virtual labs experts will be happy to:
Show you the platform in action
Calculate pricing for your business
Set you up with a 14-day free trial
Answer any questions you have
No pressure or obligation