Why You Need Virtual IT Labs for Software Training
To get articles like this free in your inbox, subscribe to our newsletter.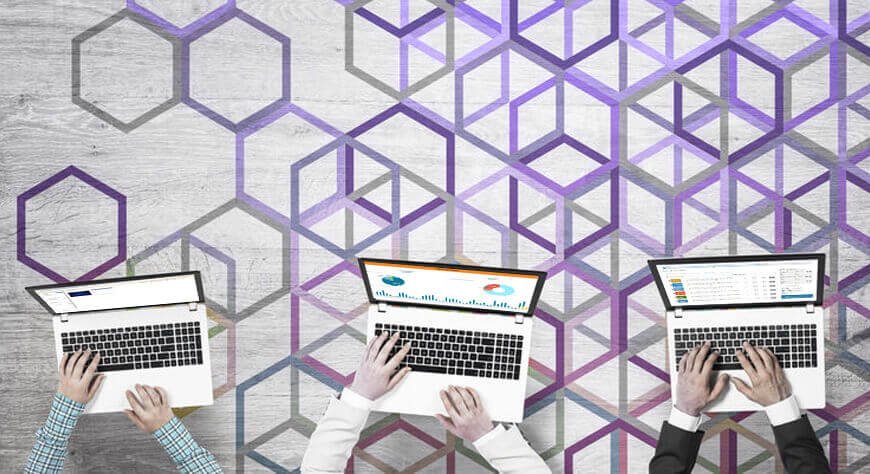 Are virtual IT labs really that useful for software training? The short answer? Yes. But you're not here for the short answer. You're interested in learning about what virtual IT labs can do for your company.
Cloud technology has changed more than how we store and transfer files. It has also streamlined virtual training labs, making them more accessible and affordable than ever. Companies now have access to sophisticated and specialized virtual labs where they can simplify the lab creation process, including infrastructure and networking, and train customers in specific environments in real time.
Traditionally, companies had to purchase their own hardware, including computers, servers, and the peripherals needed to run them. And, users taking part in the lab were forced to install software on their local machine. These traditional testing environments required far more user effort and were expensive as companies had to pay to maintain them.
Cloud-based lab environments have solved these problems by shifting the maintenance burden to the cloud providers. This allows companies to access the same functionality without sacrificing availability and control.
Cloud-based labs enable companies to offer streamlined training at scale and in a distributed manner. There are many reasons why companies should shift their training to the cloud. Virtual training labs allow large companies to develop cloud-based training systems that adapt to their unique needs.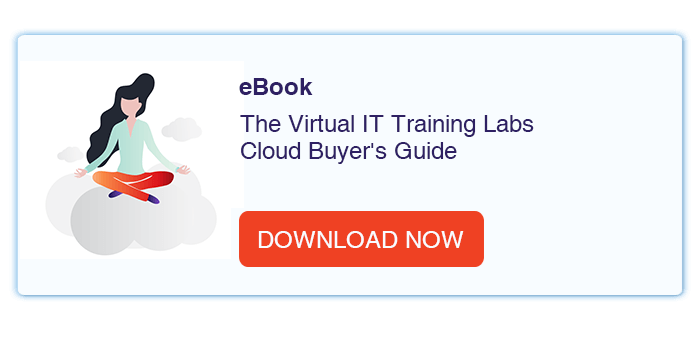 However, before diving too deep into why virtual labs are essential, it's important to develop a broader understanding of what they are and the advantages they provide for software training.
Create interactive, isolated production environments
Whether you are training new customers or expanding the knowledgebase of existing employees, you need a platform that is capable of replicating realistic production environments that are isolated from your company's network.
In the online virtual lab environment, you can create specific scenarios that your customers will encounter on the job. You can test common problems, security breach scenarios, and other high-pressure situations where you need your learner to be trained to respond properly. Sophisticated, interactive training environments are far more engaging and memorable than a traditional tutorial video or explanation.
IT training labs also save you more than time and money. They allow you to create hands-on training that replicates a frontal classroom experience. Even physically separated by thousands of miles, instructors can monitor their learners, offer advice during difficult segments, and ultimately take control and demonstrate how to handle certain problems. This level of control is extremely valuable because it allows you to create ideal training environments for your students.
Increased control and visibility
Gathering feedback is a challenge that many companies face. Even in the training process, it's worthwhile to collect data to track the performance of your staff, students and courses. Virtual training labs can allow you to track lab usage, number of students who enroll and how many of them complete a class, number of classes per instructor, region, blueprint, and other variables. You can use the analytics to see which instructors are leading the most courses, attract the greatest number of students, have the lowest drop off rates, are providing their students with the most lab time. You can track monthly growth by region, by course, by instructor, and a whole lot more.
You can also use the feedback you receive from embedded quizzes, evaluations and feedback forms to see how your learners are performing, where they are struggling, and to determine which areas require more attention. It's important that your organization has the ability to collect actionable data.
The analytics included in a virtual lab are essential if you want to improve the training experience, how your employees engage with it, and the overall efficiency and effectiveness of your training programs.
Virtual IT labs offer global availability
Let's visualize the current customer training process. It probably looks something like this:
You release a new feature or need to train your students on a new problem that's emerged

You create a tutorial video demonstrating what you want to teach

Your learners review the tutorial, but don't always absorb the information
This is probably a familiar feeling. Nothing about this experience is hands-on or interactive. A virtual IT lab accomplishes much more. In a virtual lab environment, your students will be able to interact with the software through actual production environments. Your instructors will demonstrate, provide assistance as needed, and your learners will benefit from a hands-on experience.
Accessing these kinds of training environments is extremely easy too. Hundreds of users can join a session at a given time using nothing but a link.
It's time for a new paradigm in virtual IT labs
There are many reasons to use a specialized virtual training lab solution. Whether you are looking to save on costs and efforts on IT equipment and maintenance, improve the training process, or expand your reach and flexibility, virtual labs can do all of these things and more.
For software companies, virtual labs are an essential tool that they can use to create an immersive and effective learning experience that will speed onboarding and knowledge retention.
---
What you should do next…
1. Subscribe to our newsletter:
Subscribe to our newsletter below for the latest news, advice and thought-leadership for software professionals. Or visit our blog to browse our most recent articles.
2. Learn how virtual labs can grow your business:
To learn more about how CloudShare helps software organizations grow revenue, increase efficiency and improve quality, visit our resources page. You'll be able to browser dozens of valuable white papers, eBooks, webinars, case studies, and brochures.
3. Get a FREE, no obligation demo:
Discover just how easy it is to create your cloud environment—in minutes! One of our friendly virtual labs experts will be happy to:
Show you the platform in action
Calculate pricing for your business
Set you up with a 14-day free trial
Answer any questions you have
No pressure or obligation