Why You Should Be Using a Cloud LMS for Your Enterprise in 2019
To get articles like this free in your inbox, subscribe to our newsletter.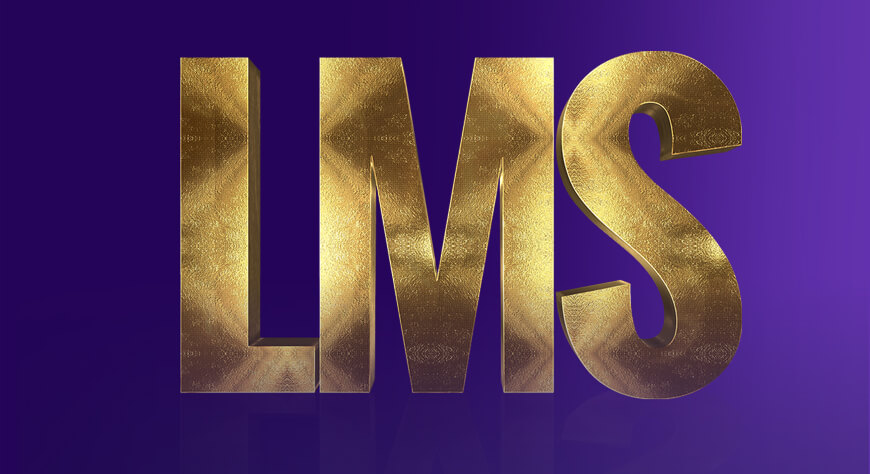 In today's fast-moving corporate world, getting new employees up to speed as quickly as possible is an endeavor every manager strives to perfect. Learning management systems (or LMS for short) are some of the best tools for doing so, and almost every company uses them.
LMSs are software programs designed to help businesses create lessons, administer courses, and report on employee progress. You might be searching for an LMS program to adopt for your workplace, but have you considered a new solution known as the cloud LMS?
A cloud-based LMS, instead of running on a local machine, runs online for learners and instructors to log into through a web portal. For various reasons we'll be discussing, millions of organizations from small startups to large enterprises are adopting cloud-based learning tools for their employees.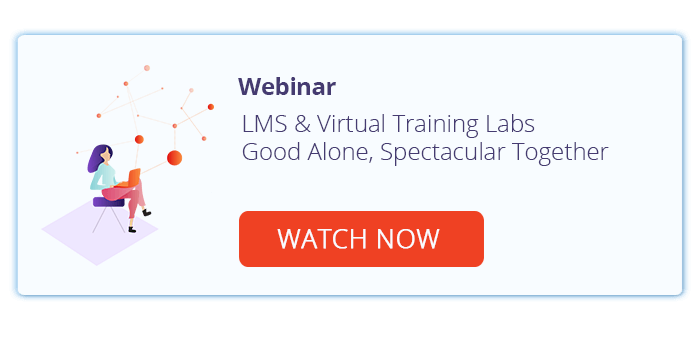 Why a Cloud-Based Learning Management System?
Many business tools have already switched to the cloud, such as Quickbooks for accounting or Clio for legal affairs. The same principle applies to learning management. But why?
Fast Implementation
The time between your decision to adopt cloud LMS and the moment the training begins is surprisingly short for three main reasons:
Many cloud-based training programs come with free trials, allowing you to test the system out to see whether it fits in with your business's unique needs. Doing so increases your confidence in the program and helps you make your decisions more quickly.
Because it's all online, these learning systems require no hardware or software installation on your side. Your employees can get started within hours.
Cloud-based services are incredibly popular nowadays. From Facebook to Google Drive, employees already have experience handling Internet-based applications well before they arrive at your office. Users will adopt the learning system quickly since they're already familiar with other products like it.
Price Efficiency
As mentioned, specialized hardware and external software aren't necessary with cloud training. That way, you only pay for the content you use. If you want to expand the lessons to accommodate more employees in the future, doing so is inexpensive since you won't have to install new workstations.
In the long term, cloud LMS providers can also save you even more by handling maintenance and future upgrades for you.
Convenience
Employees will love being able to take classes without necessarily being at the office. The content of an online course is accessible from any platform or location with Internet access.
Whether it's taking lessons at the coffee shop with a smartphone or at home on a laptop, users will enjoy the much-needed flexibility.
Support
Service providers are continually striving to make your LMS integration smooth and hassle-free. So unlike a local system that you have to keep up yourself, cloud-based LMSs come with third-party support to prevent interruptions and downtime.
Are There Any Downsides?
With all these benefits in mind, you may want to know whether there are any downsides before making the switch. In some rare cases, an online solution might not be the best choice just yet.
Customizability
If your company works in a heavily specialized field and wants a highly-customized learning solution, an in-house option might be a more viable choice. However, think about the additional cost and hassle of managing your own system first. Perhaps a current online LMS already has enough configuration options for your needs.
Reliance on Connectivity
If your organization's Internet access is slow or prone to interruptions, a local learning system might work in the absence of a reliable connection. Many companies in the tech sector won't have this issue, and the Internet is quickly becoming a staple for every modern business now.
Are You Ready to Explore LMS Integration for Your Company?
CloudShare makes it easy for your company to migrate or design its own virtual IT labs for software training. Our platform scales to your needs, offers a cost-effective alternative to expensive physical labs, supports a variety of operating systems and development environments, and simplifies user management and employee and partner training.
Implementing a cloud LMS shouldn't be hard. And luckily with CloudShare, it's not.
Start your plans today to integrate your LMS platform with virtual labs today. GET A DEMO
---
What you should do next…
1. Subscribe to our newsletter:
Subscribe to our newsletter below for the latest news, advice and thought-leadership for software professionals. Or visit our blog to browse our most recent articles.
2. Learn how virtual labs can grow your business:
To learn more about how CloudShare helps software organizations grow revenue, increase efficiency and improve quality, visit our resources page. You'll be able to browser dozens of valuable white papers, eBooks, webinars, case studies, and brochures.
3. Get a FREE, no obligation demo:
Discover just how easy it is to create your cloud environment—in minutes! One of our friendly virtual labs experts will be happy to:
Show you the platform in action
Calculate pricing for your business
Set you up with a 14-day free trial
Answer any questions you have
No pressure or obligation