Worried About Growing Software Training Costs? Lean on these 5 Cost Control Practices in an Economic Downturn
To get articles like this free in your inbox, subscribe to our newsletter.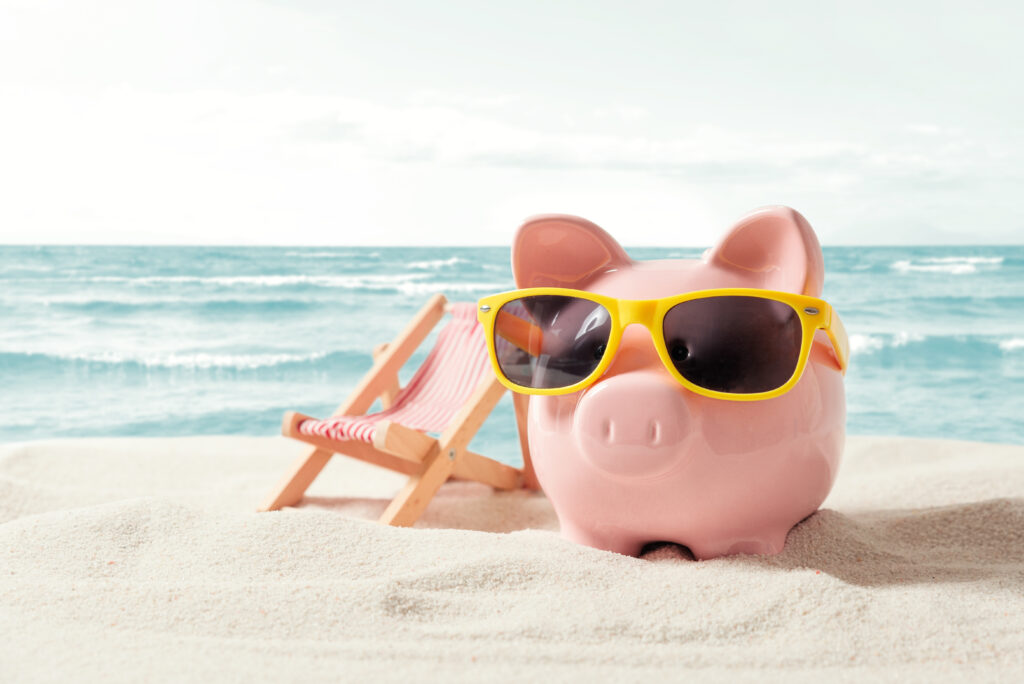 If you believe that trained customers, partners, and employees equate to greater ROI, (and spoiler alert — we absolutely do, and so should you) then the signs of a recession should be no reason to pack up your curriculum and go. 
Training supports so many essential business outcomes, such as improving product adoption and adding upsell opportunities, as well as enhancing LTV for the end-customer. That means an economic downturn is exactly when you need to double down on training efforts the most. 
However, we're rationalists over here, and we know that if a recession does hit, your sales training cost might be forced under the microscope, alongside most other departments' budgets. In that case, here are 5 smart cost control practices that can slash your web-based training costs and show that you're serious about showing "we're all in this together".  (Do you have Zac Efron stuck in your head now? #sorrynotsorry.)
51 Best Practices to Boost Customer Software Training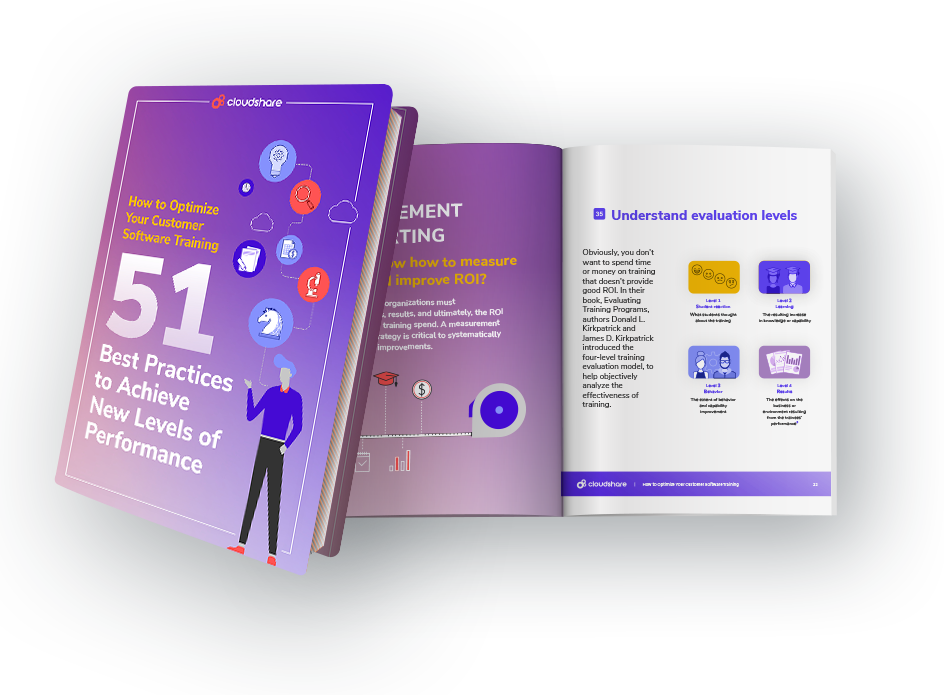 1. Automate Class Availability
There's so much to love about the cloud, but one of the main benefits that gets regularly shouted from the rooftops is the idea that you "pay for what you use". When it comes to web-based training cost, this is a serious differentiator. Here's how it works. Spin up environments for specific classes or groups of learners, and then automate their deletion as soon as a class is done. Not sure if it's the right time to hit that scary delete button? Try suspending an environment instead, so that you can pick up right where learners left off if you realize you got click-happy. 
At Cloudshare, you can set intelligent policies to get even more granular about usage, and ensure you never pay for what you don't need. For example, tell your labs "If this environment isn't active for 15 minutes, shut it down." No more sending angry WhatsApp messages to Glen the VAR who never remembers to close his session once he's done with a demo. Oh, Glen.
2. Utilize Blueprints to Reduce Training Cost 
You should only feel like you're saying the same thing over and over again when you're talking to your kids. There's no need for that nonsense at work. Templates are a smart way to support quick and effective creation of a wide range of course materials, so that you can start an environment from scratch once, and then benefit from all that hard work over and over again. 
For example, if your software product has a new feature (and when doesn't it have a new feature?) just work from the previous course, and make small changes on the fly to mirror the new functionality. If Marketing decides the Download button just has to move from the left to the right-hand side of the screen, you can edit to suit, rather than starting over. Think about all those resources you're used to investing in tedious and repetitive course creation. Now think about spending them on something else. (No, not shoes, something business-related.)
3. Implement Smart Usage Control
It's one thing to make a budget, but how can you ensure that you stick to it? Motivational sticky notes are great, but at CloudShare we make it happen with quota control and quota tracking over all of your training environments. You can set specific limits on resources such as hours, memory and even disk space across all of your channels, users and products. 
Set it and forget it works for some, but hey — some of us have trust issues. In case you also like having the actual numbers to hand, the platform displays a snapshot of all consumption and usage metrics across different channels and projects, so you never miss a trick. Intelligent notifications are the cherry on the cake, making sure that you're alerted to usage irregularities or spikes in consumption in real-time. Now you just need to fashion some kind of cape so that everyone recognizes a cost-cutting superhero when they see one. 
4. Switch to More Self-paced Learning
Did you know that we've recently seen a 365% increase in self-paced courses on the Cloudshare platform? That's one percent for every day of the year. (That isn't relevant, we just thought it was a cool coincidence.) Here's a better fact — 58% of students prefer to learn at their own pace, and we don't blame them. Learners might not easily attend an instructor-led class due to scheduling conflicts or feeling pressured to interact. In contrast, VILT courses or self-paced learning give students breathing room and let them work through multi-step training programs at their own pace, with resources to hand if they get stuck. 
As great as it is to make students smile, we're talking about software training costs here — so let's stay on topic. Instructors are an expensive part of any training offering, so shifting education content to self-paced learning can be money in your pocket. Delight the students, while proving you're cutting costs where it makes a real impact? We sure do love those win/wins. 
5. Allow Multi-Instructors in a Single Class
Self-serve is awesome, but sometimes only Instructor-Led Training (ILT) will do. In this case, you'll need to justify those higher costs associated with top-notch trainers against the ROI of the trained students. The metrics that matter could be anything from great course retention, attendance, and product adoption levels, to tons of those happy emojis on end-of-class smile sheets. If the training isn't hitting the mark — you might well get asked, "Hey dude, what are you spending all those dollars on?" 
One proven method for improving training impact is to add more trainers to the mix. First, instructors can share the workload, preparing the curriculum and training programs together, lightening the load and adding diversity to the content. Then, in class itself, students get double the attention, double the feedback, and double the support. That's probably why we've seen a 53% increase in attendance when there are multi-instructors in a single class, and a boost in learner completion rates, too. Help yourself to an extra danish when you unveil those numbers to the C-suite at the next board meeting — you've earned it. 
Looking for a software training platform that includes cost-cutting features like Quota Control, Quota Tracking and Usage Policies as standard? You've found us – let's schedule a call so we can show you how it works. 
---
What you should do next…
1. Subscribe to our newsletter:
Subscribe to our newsletter below for the latest news, advice and thought-leadership for software professionals. Or visit our blog to browse our most recent articles.
2. Learn how virtual labs can grow your business:
To learn more about how CloudShare helps software organizations grow revenue, increase efficiency and improve quality, visit our resources page. You'll be able to browser dozens of valuable white papers, eBooks, webinars, case studies, and brochures.
3. Get a FREE, no obligation demo:
Discover just how easy it is to create your cloud environment—in minutes! One of our friendly virtual labs experts will be happy to:
Show you the platform in action
Calculate pricing for your business
Set you up with a 14-day free trial
Answer any questions you have
No pressure or obligation