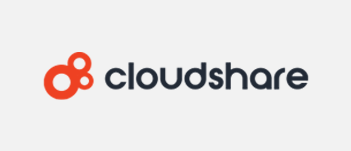 Sales 2021: Closing the Distance With Tactics and Technology
To say 2020 was challenging for businesses would be an understatement. With COVID-19 ushering in social distancing, so many areas saw change – sales being particularly impacted. Those face-to-face pitches, trade shows packed with prospects, in-person partner training and product kick offs? All these engagement staples were gone in a flash, and ever since, sales pros have been searching for ways to somehow get closer to prospects.
Which really brings us to where we are now and what to expect in 2021.
Around this time, sales leaders would usually be planning a budget for the coming year. However, with travel still limited, one of the top three enterprise costs has been dramatically reduced. The savings might please financial officers, but those in sales know there's a price to pay. Personal gaps need to be closed as soon as possible and enterprises need more powerful ways to engage customers.
In 2021, we'll see many more companies investing in virtual sales enablement technology. This will introduce many such tools, but even more so, there will be even greater adoption of specific technologies on the enterprise side. But that's only the start of the changes that will follow.
Leading with product
Look for a shift from sales-led growth to product-led growth (PLG) in 2021. The latter is a market strategy that relies on the product itself as the main driver to acquire and retain customers and partners. The reason for this change in tactic is simple. There's little opportunity for sales people to meet, develop a rapport and take prospects through the traditional sales process.
Nowhere is that more true than with complex technology and software, where the ability to educate is a must. Further, there's now a tremendous amount of product knowledge available online – reviews, articles, technology whitepapers, case studies – and many decision makers have nearly made up their minds prior to any type of sales outreach.
What remains to be seen is the value the product itself brings. It's not just a matter of testing the latest features; prospects want to see product in action, in real-world scenarios, to gain an understanding of how it resolves pain points. To reach them, what's needed is a virtual mix of personal attention and hands-on experience.
In fact, the most significant channel for driving key performance indicators (KPI) is now hands-on time with the product itself. And nothing enables prospects to understand product value more fully and quickly than the right customer experience (CX).
Proven tools
We learned a lot about how to best highlight value remotely in 2020. Foremost, the massive migration to video-conferencing platforms didn't meet the needs of all companies and sales teams. Functionality is basic and it doesn't put the product in users' hands, which is essential for educating and selling prospects on technology solutions these days.
So, in the year ahead, despite the growth and need of virtual tools, decision makers will take what they've learned and seek out the right technology. High on their list will be virtual labs that enable salespeople to upload product versions to the cloud for realistic demos and proofs-of-concept (PoC) via the internet.
For those companies already using this technology during the pandemic, business not only continued, their teams outperformed competitors and were able to reduce expenses associated with the sales process.
Proven tools work, and with a sales process that's more complicated than ever, companies need to act, not experiment.
Accelerating cycles
Today, there are fewer leads and sales cycles seem to drag on endlessly. However, in the year ahead, savvy sales leaders will look to accelerate this process and the following are a couple of ways they'll do it.
From a tactical standpoint, they'll consider the PoC or test drive phase as the start of onboarding. The philosophy is basic: Give prospects the product, let them see for themselves the ease of use and value (hopefully by resolving an issue), and then they won't want to give it up. This try and buy approach fits perfectly into a product-led strategy and can effectively compress the sales cycle.
From a technology perspective, sales leaders will also consider business acceleration cloud, which offers purpose-built sales enablement tools that automate tasks and management. In doing so, a greater volume of work can get done faster. The large commodity clouds – while good for things like low cost storage – lack the advanced functionality that'll speed time to value. They also don't have key sales features like the ability to track and analyze engagement. This insight into prospect behavior can also boost performance and increase ROI in many ways.
Face time
Sales pros know that in the end you're always selling to people. So in 2021, we'll see increased interest in platforms that combine social "face time" with those hands-on, real-world product experiences.
It's imperative sales leaders look for technology that will allow for more personal engagement. That's especially true whereas the migration to remote not only went surprisingly well, it expedited the evolution of working from home by years. It's clear there will never be a total return to the way things were, so now is the time to look ahead.
That means that with budget surpluses, critical sales leaders invest in technology that'll close personal distances and bring teams, customers and partners together now and into the future.
Search emojis and add them to your documents. Copy paste them as normal text characters.
" With CloudShare, we have scaled the business without having to give another thought to the platform we're running on. "

Kevin Streater - ForgeRock

VP ForgeRock University

" CloudShare provides Check Point's global pre-sales community with a cloud-based system to deliver engaging product demonstrations to our customers and partners. The system enables our sales engineers to demonstrate how the full set of Check Point's Gen V technologies operate in multiple use cases – network, cloud, endpoint and mobile – with nothing more than a simple laptop and Internet connection. "

Avi Rembaum - Check Point Software Technologies

VP Security Solutions

" A few years ago... there was no training because we didn't have the infrastructure available. We now have over 4,000 environments set up during the last year and over 21,000 hours of run time so the scale is unbelievable and we just see this growing. "

Viggy Book - Tufin Technologies

Director of Training

" We started using CloudShare for our dev environments, and now we use them for our QA labs as well. We have all the resources we need – whenever we need them. "

Amit Lohogaonkar - Alliance Life Sciences

Lead Architect

" We spin up environments on CloudShare to perform regression and ongoing tests. With the API, we've been able to automate much of what we used to do manually. "

Steve Rice - Smart Logic

Senior Technical Consultant

" With CloudShare, we spin up ready-made templates in minutes. We are able to meet our customers' needs more efficiently and we've cut our troubleshooting time by over 20%. "

Avi Karnon - MuleSoft

VP Global Support

" We can now confidently use an environment that stimulates a company with multiple sites, multiple separate networks at each site, and redundant internet connections. "

Robert Lillywhite - Sophos

Global Technical Enablement Manager

" The fact that students can access their environments during instructor-led training and on their own, has made for an effective learning experience for students and educators. "

Shaundra Bruvall - InnoTech College

Program Delivery Coordinator

" We passionately believe that practical hands-on experience is vital to aiding understanding and retention of the material by learners. I would go as far as to say that the vast majority of learners taking technical training require practical hands-on activities to form a cler understanding of a topic. "

Robert Lillywhite - Sophos

Global Technical Enablement Manager

" CloudShare is a game changer when it comes to saving time and overhead costs for class setup. I have one central administrator account from which I can add users and take care of any issue, as well as get usage reports for any student. "

Shaundra Bruvall - InnoTech College

Program Delivery Coordinator

" As we continue to move more and more to the cloud, it's partnering with innovative companies like CloudShare that will get us where we need to go. "

Alan Boehme - Innovation P&G

Global Chief Technology Officer and Vice President of Information Technology
Subscribe to our newsletter
Join our growing community of professionals who leverage our award-winning IT labs