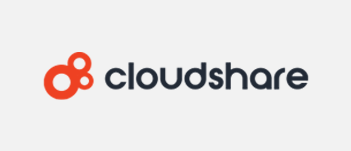 The evolution of digital skills training and its importance in 2021
Enterprises were already revamping their workforce strategies prior to the pandemic. Digital transformation had brought tremendous change to the workplace in areas from job automation to the application of new technologies like artificial intelligence. So, while the massive migration to remote was unprecedented, it really fits into a broader tech trend that continues to evolve and impact how we work.
As a result, reskilling and upskilling of employees on all-things digital has become imperative. In 2021, this will put pressure on those involved in areas like training, especially for enterprises that deal with complex technology and sophisticated software. Further, it's clear that remote will continue playing a significant role in the future, driven by the conveniences and cost savings of digital and the cloud – benefits that both employees and leaders are enjoying.
A workforce adapts
According to research from the World Economic Forum, companies believe about 40% of workers need reskilling that could take up to six months. What's more, an astounding 94% of business leaders expect these employees to acquire these vital new skills on the job.
In the year ahead, we'll see a focus on strengthening digital skills so that all involved – employees, but also partners and customers – can engage in various channels, carry out tasks remotely and streamline operations. After all, for an enterprise, a foundation of tech savvy workers means an ability to respond and adapt to change rapidly and seize new opportunities, which in turn gives them an advantage over competitors.
Equally important next year, organizations will be paying more attention to establishing a work culture that embraces learning. The pandemic has already prompted enterprises to expedite their digital transformation and adopt new technology to counter social distancing.
That said, enabling tech in the workplace will continue growing, particularly for enterprises who have realized Zoom can't deliver a sufficient in-person, hands-on experience to match their educational needs.
The importance of scale
Developing digital skills across a dispersed global enterprise means updating learning tactics. In the past, instructor-led, classroom-based, face-to-face training was preferred, though that had also been changing long before the pandemic. The biggest problem is, face to face doesn't scale cost-effectively, and today there are too many employees working from home, from too many locations.
Last year, more companies turned to virtual instructor-led training (VILT) and online self-paced learning – and it's a training mix that'll continue climbing with travel being grounded. It's important to note that financial officers are likely pleased with the savings – 445 million business trips are taken annually – so it's an approach that's here to stay. In particular, self-paced learning offers a flexible way to provide large scale training by controlling when and how employees interact with online modules. They can also progress at a rate that suits their needs, engage in training when it's most convenient and benefit from customized experiences.
Yet, online platforms require tools to manage activities. That's why VILT and self-paced learning environments are leveraging emerging features like feedback for trainers, real-time chat support for students, and user and engagement analytics that provide insight into programs so that they can be improved.
In 2021, we'll see even greater feature development as tech leaders apply what they've learned from both digital transformation and the pandemic, potentially expediting cycles and leapfrogging ahead with more powerful tools.
Environments for success
Virtual training can optimize self-paced learning methods, especially when enterprises use advanced cloud technologies. This can create realistic, secure learning environments that allow trainees to easily work, hands-on, with the same tools they'll use on the job. And because environments are isolated, users simply start again if something goes wrong, learning from their mistakes without fear of causing damage.
Enabling employees to carry out tasks in a training environment that rivals on-the-job experiences, the chances of successful knowledge transfer are dramatically increased. Further, with some solutions, instructors can harness data and analytics to gain a better understanding of usage, make program improvements, effectively track costs, compare the performances of classes and more.
Incorporating flexible, technology-based learning will be essential for handling an expanding range of jobs and work procedures. Discussions regarding this should be taking place now whereas new tools will likely be needed not just in 2021, but to support digital reskilling and upskilling into the future. Only this can produce an evolving, adaptable workforce and the agility enterprises will need to compete and succeed.
" With CloudShare, we have scaled the business without having to give another thought to the platform we're running on. "

Kevin Streater - ForgeRock

VP ForgeRock University

" CloudShare provides Check Point's global pre-sales community with a cloud-based system to deliver engaging product demonstrations to our customers and partners. The system enables our sales engineers to demonstrate how the full set of Check Point's Gen V technologies operate in multiple use cases – network, cloud, endpoint and mobile – with nothing more than a simple laptop and Internet connection. "

Avi Rembaum - Check Point Software Technologies

VP Security Solutions

" A few years ago... there was no training because we didn't have the infrastructure available. We now have over 4,000 environments set up during the last year and over 21,000 hours of run time so the scale is unbelievable and we just see this growing. "

Viggy Book - Tufin Technologies

Director of Training

" We started using CloudShare for our dev environments, and now we use them for our QA labs as well. We have all the resources we need – whenever we need them. "

Amit Lohogaonkar - Alliance Life Sciences

Lead Architect

" We spin up environments on CloudShare to perform regression and ongoing tests. With the API, we've been able to automate much of what we used to do manually. "

Steve Rice - Smart Logic

Senior Technical Consultant

" With CloudShare, we spin up ready-made templates in minutes. We are able to meet our customers' needs more efficiently and we've cut our troubleshooting time by over 20%. "

Avi Karnon - MuleSoft

VP Global Support

" We can now confidently use an environment that stimulates a company with multiple sites, multiple separate networks at each site, and redundant internet connections. "

Robert Lillywhite - Sophos

Global Technical Enablement Manager

" The fact that students can access their environments during instructor-led training and on their own, has made for an effective learning experience for students and educators. "

Shaundra Bruvall - InnoTech College

Program Delivery Coordinator

" We passionately believe that practical hands-on experience is vital to aiding understanding and retention of the material by learners. I would go as far as to say that the vast majority of learners taking technical training require practical hands-on activities to form a cler understanding of a topic. "

Robert Lillywhite - Sophos

Global Technical Enablement Manager

" CloudShare is a game changer when it comes to saving time and overhead costs for class setup. I have one central administrator account from which I can add users and take care of any issue, as well as get usage reports for any student. "

Shaundra Bruvall - InnoTech College

Program Delivery Coordinator

" As we continue to move more and more to the cloud, it's partnering with innovative companies like CloudShare that will get us where we need to go. "

Alan Boehme - Innovation P&G

Global Chief Technology Officer and Vice President of Information Technology
Subscribe to our newsletter
Join our growing community of professionals who leverage our award-winning IT labs