12 Critical Tools for Sales Enablement Success
To get articles like this free in your inbox, subscribe to our newsletter.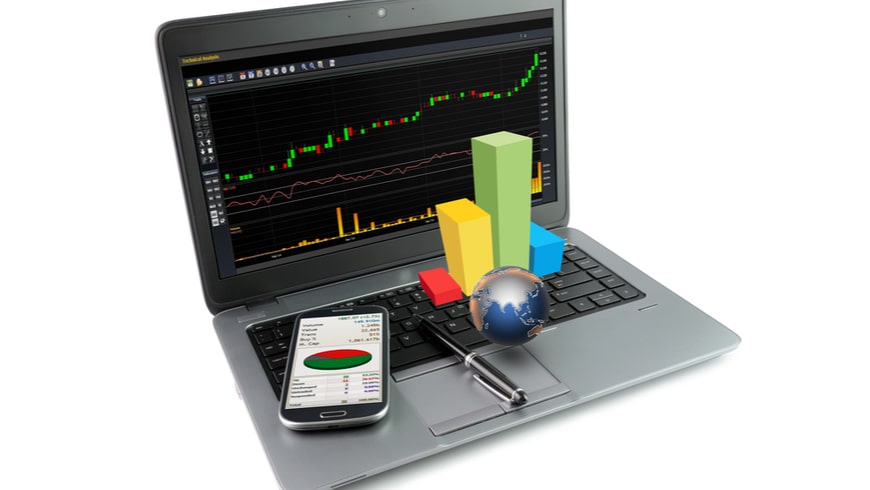 In the digital world, customer expectations are more demanding than ever. The modern business user expects modern sales experiences built on the latest digital technology. As a sales enablement leader, you are faced with a lot of choices in what tools to invest in, as well as more demand from customers and employees to modernize and digitize how sales work at your organization.
We've talked before about how to get enablement right; but which tools can help you do that? In this blog, we'll look at the best tools for sales enablement and how they can become a part of your strategy.
Why use digital tools for sales enablement?
Due to the broad array of tasks that sales enablement encompasses, you'll likely need a number of software programs to deal with different areas. Some software may help to analyze contact data from emails, while others might be focused on product demos or team training—and some all-in-one solutions promise capabilities in every area of sales enablement.
If you think of sales enablement as a kind of jigsaw, each of these tools makes up a piece. They are your arsenal for getting leads, closing deals and building revenue, so prioritizing them is important. They also have to integrate and work cohesively with one another to help drive your sales team forward.
We've picked out twelve of the most useful, feature-packed tools from seven key areas of sales enablement and taken a closer look at each. This should help you to identify where you can reinforce your sales enablement approach using dedicated software.
Training Tools
'Training' can mean two things: training your own salespeople to help them develop, and training customers to use your product. Both of these are important in the sales enablement process because they allow your salespeople to develop the skills that make them more valuable in their role, and provide immersive training environments for prospects to test out your product properly.
Mindtickle offers a training platform designed to help managers track knowledge gaps and upskill their teams. It uses gamification, in a similar way to learning apps like Duolingo, to keep your sales team engaged and ready to take their ability to the next level.
CloudShare offers the next generation of hands-on virtual training with instructor-led and self-paced learning. Spin up training environments in minutes—perfect for training your own team and for educating prospects about how your product can help them achieve their business goals.
Process Management and Automation Tools
You can save a lot of time by managing and automating processes, especially time-consuming repetitive admin tasks. This frees up your sales team's time to do the job they were hired to do. It also makes the entire process, from pre-sales to customer success more streamlined and easier for each department to manage.
Dooly enables sales professionals to surface personalized battle cards, talking points, and content during calls to get more from interactions with prospects. The app also brings together information from managing meetings to pipeline and call notes—everything your salespeople need in one place.
Pega is a low-code automation sales enablement platform, so anyone with basic knowledge of app logic can use its features. It tracks your activity and creates automation based on how your salespeople do their day-to-day work. In the case of sales emails, it could mean simplifying email inboxes, suggesting responses, or automatic replies.
Content Tools
A strategic approach to sharing and curating your content should be one of the central themes of your sales enablement strategy—something to look for in new tools for sales enablement. Content management platforms help both sales and marketing take a unified approach to creating leads.
Seismic is presented as an all-in-one sales enablement platform. It covers a huge area of sales enablement, focusing mainly on content management and delivery, strengthening communication between sales and marketing. It also provides productivity tools for salespeople.
Showpad provides a single content management platform for both sales and marketing to share, access and analyze the performance of content. It creates a central hub for both teams and allows you to continue refining your sales enablement approach.
Guru is geared toward real-time sales content surfacing to help salespeople banish the phrase, "I'll get back to you on that one". It provides a content center that makes finding relevant information easier for sales professionals, on the fly.
Sales Engagement and Revenue Intelligence
Knowing who you're selling to is crucial for salespeople. And the better you know your prospect, the better chance you have of being able to convert them. Engagement and revenue intelligence platforms provide sales teams with everything they need to know about potential customers to help bring them onboard.
Outreach provides analytics on how your content is being received, who is reacting to it, and more. It builds a bank of useful content data to help you personalize communications, so you only show prospects content that will engage them.
SalesLoft provides salespeople with data-specific insights that help them to convert prospects. The platform features tools to help forecast revenue, keep track of pipeline and use data analytics to report on outcomes.
Analytics
When your strategy is working well, you want to be able to know why, and then do more of it. Similarly, when there's a problem you want to be able to pinpoint it, so it isn't repeated in the future. Analyzing and reassessing your sales enablement process will help you to build a culture of continuous improvement in your business.
Highspot tracks usage and engagement across channels to show you which assets are getting the best response from your prospects. It connects content performance stats with CRM data to give you an overview of all your sales and marketing activity in one place.
Competitive Intelligence
Sales enablement relies on up-to-date data about prospects and competition so your sales team can work strategically to win leads in competitive marketplaces. Sales enablement software can help here by providing more intelligent ways to manage and share this data.
Klue draws on data from millions of sources, including LinkedIn, your mailbox, Slack, Word docs, etc. then uses AI to surface the most useful competitive intelligence for your team. You can also compare your analytics with your competitors, so you can get ahead and stay there.
Clearbit is a smarter way to use prospect data. With features like auto-refresh to keep your database up to date. It uses more than 100 data points to automatically personalize messaging and keep lead gen forms short for higher conversion rates.
Pre-sales and demos
Demos are one of the most important parts of the sales process for software companies. Equipping your sales team with a platform that can adequately convey the added value of your software to prospects could be the difference between a sale and a missed opportunity.
CloudShare allows your salespeople to create dedicated sales demo environments for virtual software demos. This lets you showcase your software in a working environment that the prospect is familiar with. You can provide hands-on experiences of real-world scenarios, so that prospects can see for themselves how your product meets—and exceeds—their requirements.
Investing in sales demo environments and training
CloudShare offers a wide range of features and functionality to boost sales enablement at your organization. From real-time analytics, industry-leading in-app video, hands-on virtual training, and sales demo environments—it does it all.
CloudShare lets your product do the talking, with hands-on demos set in personalized sandbox environments. This approach lets your prospects test out your software in real-world scenarios allowing them to properly assess its value to their organization. With CloudShare, you can engage, entertain, and inform at the sales and pre-sales stages.
Want to find out more about CloudShare's tools for sales enablement? Contact our team or book a demo.
---
What you should do next…
1. Subscribe to our newsletter:
Subscribe to our newsletter below for the latest news, advice and thought-leadership for software professionals. Or visit our blog to browse our most recent articles.
2. Learn how virtual labs can grow your business:
To learn more about how CloudShare helps software organizations grow revenue, increase efficiency and improve quality, visit our resources page. You'll be able to browser dozens of valuable white papers, eBooks, webinars, case studies, and brochures.
3. Get a FREE, no obligation demo:
Discover just how easy it is to create your cloud environment—in minutes! One of our friendly virtual labs experts will be happy to:
Show you the platform in action
Calculate pricing for your business
Set you up with a 14-day free trial
Answer any questions you have
No pressure or obligation