1:42-Minute Video: What is CloudShare's Virtual Training Lab Solution?
To get articles like this free in your inbox, subscribe to our newsletter.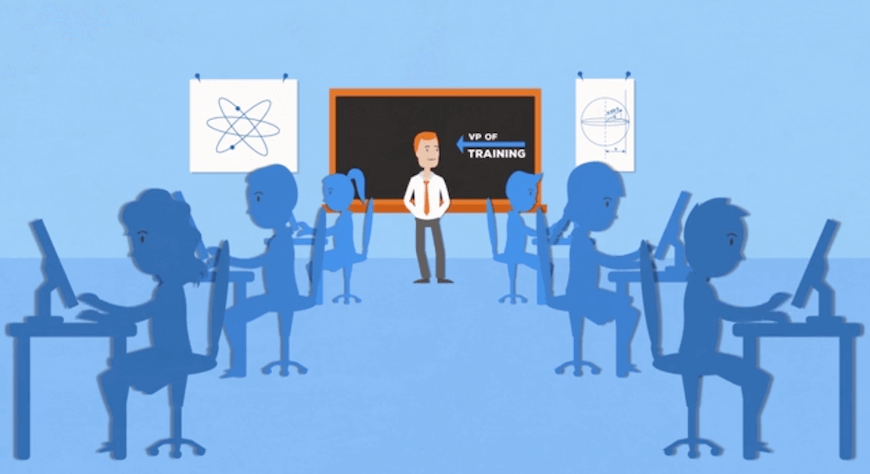 How to Move from On-Site Software Training to Virtual Training Sessions
Software Training Instructors. Training Lab Managers. Business Education and Learning Directors.
You have spent years mastering the craft, developing your curriculum, customizing the software, leading software training classes… But you know all too well that learning technical skills requires a lot more than memorizing concepts. Students need hands-on experience using tools themselves. Comfort with these tools often comes only after some safe, self-paced experimentation. That's why software training is so crucial to adoption – it's a safe place to test and learn.
Unfortunately, many organizations still prefer the traditional on-site software training route and are suffering from lab access limitations due to time, space and financial constraints.
The organizations who do go with a cloud based training provider still can't just offer a hands-on virtual training lab experience… There's complex networking, scalability issues, and stitching multiple applications together.
How to Rise Above and Provide Flexible Virtual Software Training Labs
CloudShare's virtual IT environment is the answer. Each month, CloudShare's virtual training software powers thousands of corporate software training sessions, from large-scale events to impromptu meetups and on-line virtual classes.
How is this all done? Well, that's why we prepared this fun, short, (only 1:42 minutes) video to give you a quick overview and a little demonstration on CloudShare's Virtual Training Labs.
The virtual training environments give your business education teams a way to reach more students with high-quality hands-on software training, while controlling IT costs and utilization, with far less effort.
With a simple, hosted self-service platform, you can:
Set up and scale classrooms in minutes

Create custom templates or choose from our pre-made list.
Quickly replicate the virtual training environments, edit the hardware for each environment and provide a fresh copy at any time.

Provide an 

identical local classroom experience, loaded with real-world scenarios, and many interactive capabilities:

Over-the-shoulder student-teacher interaction
The ability to start over after mistakes
The basics of voice and video conferencing
With CloudShare's virtual IT platform, no matter how complex the network is, once your virtual training sessions begin, it takes seconds for your students to provision the environments, saving you the delays and wasted time that usually appear with most conventional training infrastructures. 
For more information visit our cloud based training website or schedule a free demo session!
---
What you should do next…
1. Subscribe to our newsletter:
Subscribe to our newsletter below for the latest news, advice and thought-leadership for software professionals. Or visit our blog to browse our most recent articles.
2. Learn how virtual labs can grow your business:
To learn more about how CloudShare helps software organizations grow revenue, increase efficiency and improve quality, visit our resources page. You'll be able to browser dozens of valuable white papers, eBooks, webinars, case studies, and brochures.
3. Get a FREE, no obligation demo:
Discover just how easy it is to create your cloud environment—in minutes! One of our friendly virtual labs experts will be happy to:
Show you the platform in action
Calculate pricing for your business
Set you up with a 14-day free trial
Answer any questions you have
No pressure or obligation